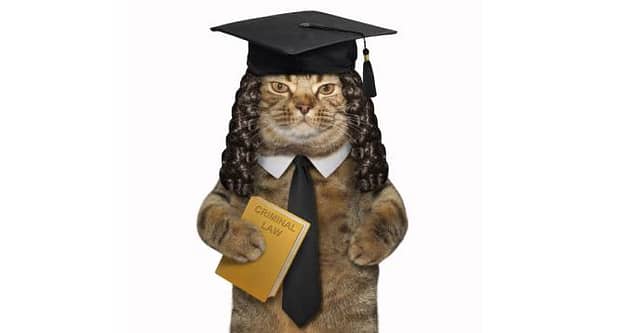 Research Your Lawyer's Education
Question: Can anyone practice law without attending law school?
Answer: Surprisingly the answer is YES, in some states.
In 2021, four states (California, Virginia, Vermont, and Washington) approved laws for those with aspirations of becoming lawyers to take the state bar exam without attending law school.
Another alternative is to apprentice for a practicing attorney or judge. New York and Maine offer similar apprenticeship programs.
Under the Law Office Study Program (Rule 4.29), any future lawyers can fail to undergo law school and become lawyers. However, some of the conditions should be met before the applicant can receive a license to practice law in California.
The conditions are:
The apprentice must work with a practicing attorney for over 18 hours per week for four years continuously
The applicant must pass the First-Year Law Students' Examination
The applicant must also pass the Multistate Professional Responsibility Examination and
The California Bar Examination
What are the Advantages of the Law Office Study Program (LOSP)?
Although finding an attorney that is willing to take an apprentice is a bit challenging, this program has the following advantages:
An apprentice will receive real law office experience, giving them more practical skills to handle opportunities than in law school.
It allows one to focus on a particular field of interest, thus making learning more interesting.
Trainees can choose whichever study materials and pace suit their learning needs.
This program makes it possible for individuals to earn while still learning; although not all LOSP students are paid, most are.
The program offers the students a friendlier environment than law school, which most students find intense and competitive.
It encourages students to manage their time effectively, which is a great skill to acquire before they start practicing law.
Bypassing law school allows the students to save on the huge annual and tuition fees usually associated with law school.
What are the Disadvantages of LOSP?
Most students under the LOSP program face the following challenges;
They lack instructors that offer full-time training mostly because the students are under attorneys whose main job is to practice law and have minimal hours to offer any meaningful supervision.
Due to the students being their biggest time managers, students who struggle with procrastination can be lax and fail to take their assignments seriously.
LOSP does not offer the camaraderie that a school environment provides; hence no networking or formation of friendships
Law school motivates some students due to its competitive environment, which depends on the student's perspective.
Not all states recognize this education path, meaning that the apprentice will not be able to practice law in some states.
Clients and prestigious companies can pass over such students as they recruit lawyers mostly from Ivy League Schools.
The pass rate is slightly lower, ranging at 1/3 of students compared to students attending ABA-approved law schools.
In Vermont, the requirements for an apprenticeship program are four years of studying under an attorney or judge. In Virginia, the conditions are working in a law office for three years and meeting 40 weeks per year and 25 hours a week, including three hours of direct supervision. The attorney supervising the apprentice must have practiced law actively for over ten years.
Also, there is no compensation of any kind. In Washington, the apprentice must go through four years of employment in a law office serving 32 hours a week in which 3 hours are directly supervised. The attendee must pay an annual fee of $1500, with the supervising attorney having over ten years of active law practice.
Maine requires the candidate to have studied two years already in law school and a year in a law office.
In New York, the candidate must meet four years of studying in both a law office and law school. They must learn law school for a minimum of a year and the remaining years in a law office.
For you to skip law school and become a lawyer mostly depends on the state that you reside in. Suppose you want to study law in a state that allows an apprenticeship program. In that case, it is important to understand the best option for you and consider what the apprentice program and law school offer to make the best decision.
Related Articles:
Need an Attorney? CALL NOW: 310-274-6529
Seppi Esfandi is an Expert Attorney who has over 21 years of practice defending a variety of cases.