Seppi Esfandi
Whittier, Ca Criminal Defense Attorney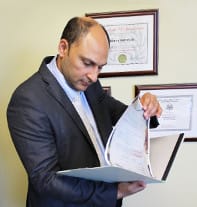 Whittier's Best Criminal Defense Team
Esfandi Law Group have successfully represented in and out-of-custody clients in a wide range of criminal cases including violent crimes, drug crimes, theft offenses, and financial crimes, in both state and federal court. We have over 2 decades of combined experience in DUI cases, and have successfully represented multiple clients in DUI trials.
Our criminal defense practice is trusted and respected for a reason – we always put our clients first. We never forget the gravity of what is at stake for our clients and their families in Whittier, California.
If you would like to learn more about how our firm can assist you in fighting your criminal charges, Call Now at 310‑274‑6529, for a free consultation.
Protecting Your Rights, Freedom and Future
We are confident that our criminal defense team and legal experience will be able to assist the needs of your case.
What we offer:
Defense by top-rated Team of Criminal Law Experts
A consistent track record of results
Over 17 years of legal experience
Aggressive, creative & effective defense strategies
Constant Communication and Availability
Affordability
Our goal is to keep your criminal record clean. The earlier you call us, the better chances you have of beating your case. There is no time to waste.
Types of Crimes We Handle
Driving Under Influence
If you are arrested for a DUI (driving under influence) or a DUID (driving under influence of drugs), you could encounter multiple penalties including: having your driver's license suspended, having to pay hefty penalties, having a catastrophic impact on your career, and also be punished with jail time if found guilty. After an arrest, you should secure yourself by collaborating with a skilled DUI attorney that specializes in DUI and Drug related cases.
Drug Offenses
Cases involving drugs can vary due to the type of drug, amount of drugs, or the intended use of the drug that was found on your person, or property. No drug case is equal and penalties can vary greatly. Without the proper legal representation, you could be facing a difficult and uphill battle proving your innocence and protecting your freedom. It's important to get in touch with an expert drug attorney as soon as possible!
Domestic Violence
A charge of domestic violence is an extremely significant case that could leave you incarcerated with years in prison, restraining orders, and other legal complications. If you have been jailed or placed under arrest for domestic violence, you should call a seasoned Domestic Violence Attorney promptly and talk about the specifics of your case.
Sex Crimes
Depending upon the severity of the criminal sexual act that you allegedly committed, a sex crime can be billed as a felony or a misdemeanor, or what is known as a "wobbler". In order to safeguard yourself, call a criminal defense attorney to tackle any sex crimes or accusations. The sooner, the better chances you have at beating the case.
Theft Crimes
Were you detained and arrested for burglary? It is completely crucial that you take immediate action to guarantee that you protect your rights and you can secure legal counsel. Regardless of the alleged issues at hand, you should speak to our Criminal Defense Team immediately.
Violent Crimes
Violent crimes are just one of the most strongly prosecuted criminal offenses in California. If you were accused of a violent crime, you could be encountering felony charges and stiff penalties, including prison. Your criminal record and future are at stake. You should deal with an attorney right away to begin preparing your defense. Each case is unique, schedule a confidential meeting with us now.
White Collar Crime
Although white collar crimes are often considered an offense that is less serious than a violent crimes, they still can result in substantial penalties and consequences because they are not regarded as 'victimless' in most cases. If you were arrested for a white collar crime, contact us and retain our services with trusted representation.
Federal Crimes
Federal criminal activities can result in quite severe charges that can be prosecuted at the federal or state level. After an arrest, it's imperative that you work with a knowledgeable federal crimes attorney that has experience handling federal cases.
Juvenile Crimes
Has your child or teen been arrested and charged with a criminal action? If yes, it is essential that you retain the services of a knowledgeable crime lawyer. At Law Offices of Seppi Esfandi, we can assist in helping protect the future of your child and their civil liberties. Do not think twice to call our firm as quickly as possible!
Probation Violations
Probation is a benefit, not a right. A violation of probation or the terms of your probation can lead to severe repercussions. If you have actually been detained and charged with violating probation, or if you are under examination for a violation, call us.
Why a Criminal Law 'Expert'?
Seppi Esfandi is a Los Angeles criminal defense attorney who is an Expert in Criminal Law. He is one of only 70 hand-picked attorneys to hold this coveted distinction and is ranked among the top attorneys in the greater Los Angeles area. Mr. Esfandi was born and raised in Los Angeles and graduated from the highly revered UCLA School of Law.
Early Intervention
One of our specialties is early intervention.  Early intervention refers to the time between a defendant being arrested and their charges being filed. Criminal Defense Attorney Seppi Esfandi is a well-connected expert at contacting the prosecuting agency and convincing them that there is insufficient evidence to successfully prosecute. By utilizing an early intervention specialist it's possible to have a case dismissed without any effect on one's criminal record. Please contact us ASAP to take advantage of this process.
Call Now 310‑274‑6529, for a free consultation.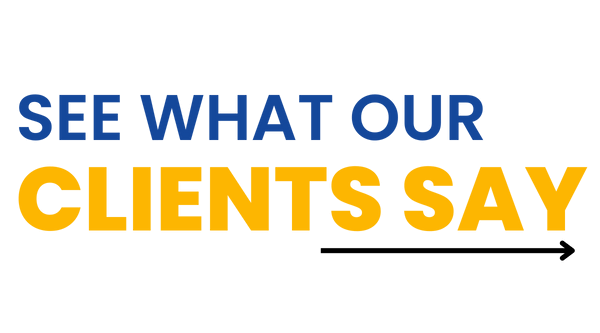 How to Win Your Case
We cannot stress enough that you read, understand and follow these 10 basic rules if you are criminally charged or under investigation: