Legal Services
Los Angeles Bank Fraud Attorney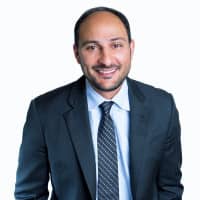 Need Free Consultation?
Call Us: 310-274-6529
With over twenty years of experience defending bank fraud charges in Los Angeles, Seppi Esfandi is here to help clients in need of representation. His knowledge, background, and experience allow him to hold the coveted distinction of ranking among the top 70 Criminal Defense Attorneys in California. In 2010 he was deemed a "Certified Specialist" by the State of California in criminal law.
Bank Fraud: A Serious Matter
Bank fraud is a serious allegation that is not to be taken lightly. Defendants undergo rigorous investigation by state and federal prosecutors. If convicted, an individual faces major, life-altering consequences, including fines and jail time. A bank fraud conviction also has the potential to negatively impact personal relationships and professional endeavors.
Because of this, one can see why it's important to find experienced legal representation from an attorney who has a background in bank fraud cases. Los Angeles bank fraud attorney Seppi Esfandi is dedicated to providing representation for clients that are faced with these charges, defending cases and helping individuals to avoid unnecessary fines and penalties or prison time.
A vigorous defense is important when you're faced with bank fraud charges. But what kinds of activities can result in a bank fraud charge? Find out more below.
Understanding Bank Fraud
The first step in creating a defense against bank fraud charges is to understand the laws and penalties surrounding the crime. If it is suspected that you have planned and carried out a scheme to defraud a financial institution, chances are that a bank fraud charge will be brought against you.
But the laws are not that simple, and there are several different methods by which bank fraud can be carried out. Let's explore some of the most common categories of bank fraud.
Mail Fraud
If it can be proven that you have attempted to gain access to money through misrepresentation in the mail, you could be found guilty of mail fraud, as well as bank fraud.
Wire Fraud
LINK: 18 U.S.C. § 1343
Wire fraud involves fraudulent written, radio, and telephone communications to illegally obtain money. If you have used any of these methods to defraud a financial institution, you can be convicted of wire fraud.
Credit Card Fraud
LINK: CA Penal Code 484
In California credit card fraud includes access cards, which cover credit, debit, and ATM cards.
Falsifying Loan Applications
LINK: 18 USC 1344, 18 USC 1341
If you misrepresent yourself on a legal document with a bank, as in the case of a loan application, you may be faced with bank fraud charges.
Other situations in which bank fraud could have been committed include:
Falsifying documents, like loan applications or pay stubs
Stealing checks
Stealing checks
Counterfeiting bank documents
Impersonating a financial institution or bank employee
Bank fraud encompasses a wide range of charges that are illegal under federal law. If you are suspected of having involvement in these activities, you need representation right away, especially when you are faced with the possibility of federal investigation and prosecution.
Possible Consequences
Title 18, Section 1344 of the United States Code clearly identifies bank fraud as a federal crime. The consequences for bank fraud are severe. Individuals might face up to thirty years in federal prison and fines of up to $1,000,000 if they are convicted of bank fraud at the federal level.
In addition, conviction could make it challenging to obtain future employment, tarnishing your credibility and your career. With such serious potential consequences for a bank fraud conviction, you need an experienced attorney who can fight in your defense.
Bank Fraud in California
While most bank fraud cases are likely to be charged at the federal level, the state of California also has similar laws that make it illegal to defraud a financial institution.
There are several California statutes that relate to bank fraud charges. For example, under California Penal Code 476 PC, it is a crime to write or pass a fraudulent check.
Additional activities that fall under this California statute include:
Forging the name of the person writing the check
Changing the dollar amount on the check
Creating a fake check
Other activities that relate to this statute include stealing checks, falsifying real estate records, and wire fraud. There is some overlap with the federal statute here, and in all cases, the penalties are severe.
In addition, California Penal Code 115 PC is usually associated with fraud relating to real estate transactions, including filing false property deeds, personal checks, and bank account records. Under this statute, each "instrument" of fraud is charged as a separate violation.
Any of the above activities will fall under the categories of a misdemeanor or a felony. Many of the charges come with a sentence of up to three years in jail. Penalties could also include fines, having to pay restitution, or probation.
An experienced defense attorney can help you to avoid these penalties. If you have been charged with bank fraud in Los Angeles or the surrounding areas, seek the help of an attorney who understands the nature and severity of the charge and knows how to help you through the case.
Common Defenses
Not all cases of bank fraud result in a conviction, due in large part to the number of defenses available for a bank fraud charge. Keep in mind that each and every case is unique, and your attorney will review your specific situation with you to determine the best course of action.
Common defenses include:
Lack of mental capacity
Lack of intent
Violation of your rights
No crime was committed
In the state of California, the defendant is often required to pay restitution to the plaintiff. This is why it is beneficial to have the best legal representation possible to help you with your case.
Reliable, Knowledgeable Representation
Don't get stuck trying to fight bank fraud charges on your own. There's a lot at stake and you deserve to have an experienced professional on your side.
Seppi Esfandi is a top-ranked Los Angeles Criminal Defense Attorney with the experience you need and want when charges of bank fraud are brought against you. Contact our office today to schedule a case review. We can help you to determine the best course of action and the next steps for your specific case.
Call Us 310‑274‑6529
How to Win Your Case
We cannot stress enough that you read, understand and follow these 10 basic rules if you are criminally charged or under investigation: