CA Vehicle Code 13004 VC
VC 13004 – Unlawful Use Of an ID Card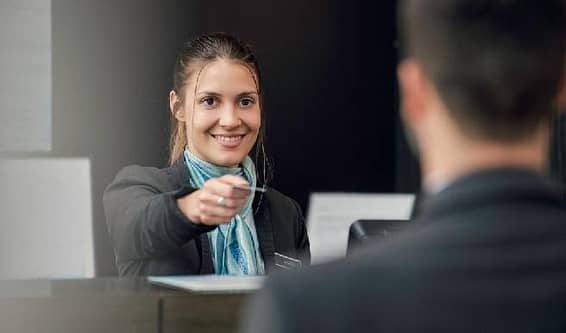 California DUI – Table of Contents
Although it's pretty common, especially among college students, if you have ever given your ID to somebody to use as their own or you've used somebody else's ID card as your own, you violated California Vehicle Code 13004 — Unlawful Use of ID Cards.
What is VC 13004?
California Vehicle Code 13004 states that it is unlawful to:
Possess, display, cause or allow the display of any fictitious, fraudulently altered or obtained, or canceled ID card.
Lend your ID card to someone else or knowingly permit the use of a fake ID.
Display or represent any ID card that has not been issued to you as your card.
Photograph, duplicate, or in any way reproduce an ID card in a way that it could be mistaken for a valid ID card.
Examples of VC 13004 violations include:
An illegal immigrant obtains a fake ID in order to apply for a job, housing, or government benefits, etc.
Isabelle lends her ID to her underage sister so she can go clubbing.
Isabelle's sister takes her ID without her knowing so she can buy beer before a college party.
VC 13004 violators can face serious repercussions, including license suspension, fines, and even jail time. It's important to note that whether you use a fake ID or somebody else's valid ID, depending on the purpose, you may commit identify theft, another crime under Penal Code §530.5, or forgery which can subject you to additional charges or penalties.
Fighting Unlawful Use of ID Charges
If you believe you have been wrongfully accused or charged with Unlawful Use of ID, it's important to contact a skilled attorney who can help you build a strong case. There are some valid defenses against Unlawful Use of ID charges, including:
Lack of knowledge — If you did not knowingly allow somebody else to unlawfully use your ID card, you can use this defense.
No intent to commit fraud — If you used an unauthorized ID card in an unlawful way without the intent to defraud anyone, this might be a defense option for you. For example, Adrien makes a copy of his ID card and leaves it in his girlfriend's glovebox under the impression that this is a smart choice for when he drives his girlfriend's car and accidentally leaves his wallet in his car. Adrien's girlfriend's car gets broken into, and the burglars take Adrien's ID copy and use it to commit identity theft. In this case, Adrien did not allow or facilitate the identity theft, so he has a strong defense option.
No possession — Under California criminal law, "possession" has a very precise legal definition. This means that defendants have the option to raise the defense that they never actually had possession of the unlawful identification card.
Police misconduct — Under certain circumstances, such as if the police violate California's search and seizure laws or engage in illegal racial profiling, you may be able to prove to the court that you were only charged with the crime because the responding police officers engaged in police misconduct.
Additional Charges
As we mentioned, VC 13004 charges are often accompanied by additional charges, including:
Forging or counterfeiting a driver's license or ID card — It is unlawful to forge a driver's license or ID card under California law.
Displaying or possessing a counterfeit driver's license or ID card — In California, it is a crime to possess and/or display a fake ID for the purposes of deceiving or defrauding other people.
Manufacturing or selling counterfeit identification cards — It also illegal to manufacture and/or sell counterfeit or fake California IDs. Depending on how many fake IDs you are charged with manufacturing, this charge may come with significant penalties.
Contact Seppi Esfandi Today
If you have been accused or charged with unlawful use of an identification card, you need an experienced attorney who will fight for you. We invite you to contact us immediately for a free case review. Schedule an appointment to meet with us in person, or feel free to submit an evaluation online, and we will get in contact with you ASAP. Our experienced and assiduous attorneys will fight until the end to reduce or drop your charges completely. Contact us today and let's get started!
Our criminal defense team will be sure to fight until the end to reduce or drop your charges completely.
Call Us for a FREE Case Review: 310-274-6529
How to Win Your Case
We cannot stress enough that you read, understand and follow these 10 basic rules if you are criminally charged or under investigation: