CA Vehicle Code 23103 VC
VC 23103 – Dry Reckless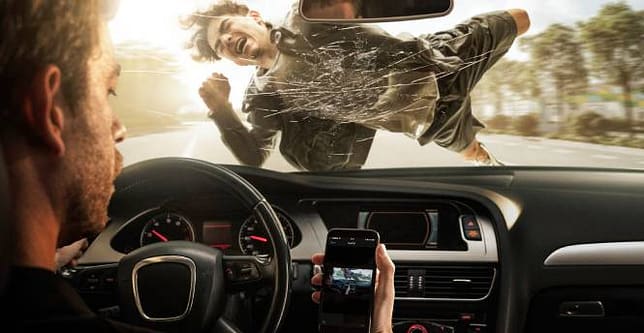 Dry Reckless – Table of Contents
Vehicle Code 23103 VC: Dry Reckless
What is the definition of Dry Reckless under Vehicle Code 23103 VC?
Any person who drives on a highway in a matter that demonstrates a willful or wanton disregard for the safety of others is guilty of dry reckless driving.
What is the meaning of wanton under Vehicle Code 23103 VC?
It is a state of mind indicating the desire to do no harm, but the circumstances of the act should alert the driver that the method of driving represents an unreasonable or dangerous risk to others. It can be distinguished from willful conduct which can be described as: [The intent of doing of something with the knowledge that serious injury will result.
If you are driving and towing a vehicle, as a commercial operator, and the vehicle towed causes an accident, or there is a faulty method of securing it, Vehicle Code 23103 VC could apply because the method of driving does indicate a should have known state of mind toward securing passage.
Since gross negligence, recklessness and dangerous driving applies is this a lesser included offense for other Statutes?
There is not a lesser included offense to a Dry Reckless charge. But on a separate note, if the driver takes medication and becomes intoxicated because of not knowing the effects the medication would have in their body, a dry reckless plea might apply.
VC 23103 – Sentencing
What are the penalties for a violation of dry reckless as specified under Vehicle Code 23103 VC?
All convictions for a violation of Vehicle Code 23103 VC are considered misdemeanors. The penalties include jail time of 5 to 90 days in county jail. And fines between $145 to $1000 dollars.
Is there probation for a dry reckless conviction under Vehicle Code 23103 VC?
Yes. There is summary probation for a conviction under Vehicle Code 23103(a), even if it is pled as a lesser included offense to a DUI under Vehicle Code 23152 as first-time conviction. The range of summary probation is 1 to 10 years.
VC 23103 – Defending
What are defenses to a violation of Vehicle Code 23152 VC?
Involuntary Intoxication- Before driving, the driver ingested medication that caused adverse effects that was unanticipated.
Legal Impossibility- The driver was not in apparent control of the vehicle because of a mechanical malfunction.
What are examples of conduct qualifying for a conviction under Vehicle Code 23103 VC (a)?
A driver takes hormonal pills. The pills have been prescribed to her for 3 years. One of the side effects is drowsiness. As a result of the side effects the driver runs into 3 cars. The driver is arrested.
Two adults racing corvettes are speeding on the highway, exceeding 100 mph making cars abruptly veer out of their way. They are pursued by police officers and arrested.
A high school graduate, during his graduation party, gets into his car to smoke medical marijuana and drink. The car is parked on the driveway of the parking lot of his home. While in the car, the driver accidently causes the clutch to shift in reverse, causing the car to back into his neighbor's car. The neighbor calls the police. The driver is arrested.
After taking a shot of vodka at her corporate holiday party, the CEO gets in her car to drive home. After 10 minutes she encounters a DUI checkpoint. She compliances with a field sobriety test and fails the test. She takes a breathalyzer test and yields a .08 BAC. She is arrested. Her attorney procures a plea a dry reckless, when the charge itself warranted a 1st time DUI charge under Vehicle Code 23152 VC.
Contact Seppi Esfandi Today
If you are charged with a Dry Reckless under Vehicle Code 23103 VC, call The Esfandi Law Group. Contact Los Angeles criminal defense attorney Seppi Esfandi, principal attorney of The Esfandi Law Group.
Our criminal defense team will be sure to fight until the end to reduce or drop your charges completely.
Call Us for a FREE Case Review: 310-274-6529
How to Win Your Case
We cannot stress enough that you read, understand and follow these 10 basic rules if you are criminally charged or under investigation: