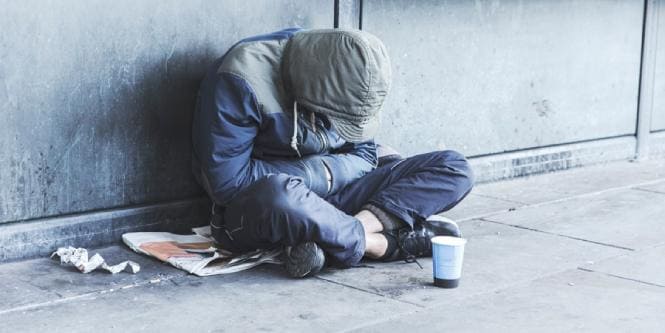 The Glitz and Glamour
Despite Los Angeles being the home to many jet-setting high-profile celebrities, there is a crisis under all that facade, and it is spilling onto the streets. The problem is not localized to a specific area as it was in the past; it is growing noticeably bigger day by day in nearly every neighborhood.
The Los Angeles Homeless Services Authority reported in 2022 a "17% increase in tents, vehicles, and makeshift shelters on LA County's streets and sidewalks from 2020" (Lahsa.org). However, there is a catch; each makeshift home has fewer people inside. This suggests that homeless families have received the shelter they need, but the number of people living alone on the streets is exploding.
A 2019 study has also suggested that "Mental disorders are more common in people that live alone" (ScienceDaily.com). This combination should be alarming and could result in a mental health crisis that needs to be addressed sooner than later in our great "City of Angels."
Solutions for Los Angeles include emergency housing and proper mental health care.
History: How It Started
For a comprehensive understanding, we should look into how the problem started, why it started, and why it was not fixed when the crisis first began decades ago. People with mental health disorders originally became homeless due to civil rights, civil liberties movements, and federal government politics in the 1960s. California was the most affected state. These movements fought for using new drugs and transferring mentally ill people to reliable services that would be regulated at the local level.
Psychiatric hospitals were considered understaffed at that time. According to The National Academies Press "Permanent Supportive Housing: Evaluating the Evidence for Improving Health Outcomes Among People Experiencing Chronic Homelessness" (qt. in Flynn 189), "the number of patients living in state hospitals dropped from 535,000 in 1960 to 137,000 in 1980. California saw a dramatic reduction in state hospital beds from 37,000 in 1955 to 2,500 in 1983". At the same time, funding for affordable housing and utilities was inadequate. This was the beginning of many people with severe and persistent mental illness, who were previously held in state institutions, and ended up in temporary shelters and on the streets.
The Mental Health Crisis
Ward examines the report "The Making of a Crisis: A History of Homelessness in Los Angeles" completed by UCLA Luskin Center for History and Policy, which explains why many people with mental health conditions stay unhoused in California. The roots go back to 1967 when the state passed the Lanterman-Petris-Short Act, which allowed police to take into custody people for 3-day psychiatric holds if they were dangerous to society or themselves.
Since no adequate mental health system was established, people with mental health conditions were rotating from streets to psychiatric hospitals to obtain proper care. Due to federal funding cuts in the 90s, the mental health system did not offer discharged patients or prisoners with mental health issues follow-up care or services, which increased the homeless population. Another finding states that Los Angeles county jail "became the de facto mental health institution and homeless shelter for mentally ill homeless people." At the same time, criminal records create new barriers for mentally ill people, such as difficulty in finding employment, public housing, and close access to other government services. All this reduces the chances of getting out of homelessness to zero.
Looking for Solutions
According to the Stanford University publication, research data released by Los Angeles Homeless Services Authority and a survey completed by the Los Angeles Times contained significant differences in the percentage of people with mental illness. This difference demonstrated lower numbers in government reports because only people with a permanent or long-term severe mental condition were counted in their statistics (siepr.stanford.edu). According to LA Times' analysis, there are more categories of mental disorders, such as PTSD, substance abuse, and victims of social injustices, that LAHSA should include in their report. Both research groups agreed that these disabilities and illnesses are not the only factors that lead to people living on the streets, but poverty and the lack of affordable housing in California are the leading causes of homelessness.
Data from both studies are also unanimous in that the prevalence of mental and physical disabilities was far higher among people living on the streets than in shelters. Life on the street increases the risk of developing many diseases and conditions: from inflammation of the subcutaneous tissue to traumatic brain injuries to mental disorders. At the same time, it can be difficult for a homeless person to receive routine medical care while living on the streets, so gradually, a person loses their ability to function adequately, and it is increasingly difficult for them to return to everyday life that many homed citizens take for granted.
From Broken Homes to the Streets
Biographical experiences are directly associated with the subsequent mental health issues that lead to homelessness. For example, impressionable childhood experiences that were traumatic or even adverse memories that are unhappy are decisive risk factors for adult homelessness. Fifty-eight percent of homeless teens experience abandonment by their parents, running away from an abusive situation, or a broken home. Moreover, nearly 50 percent of homeless teens report physical abuse, while nearly 33 percent report sexual abuse (Martens). In addition to problems with family, exposure to poverty, housing insecurity, alcohol, and drug use increases a person's vulnerability to living on the streets. After the initial period of impoverishment, the discrimination of homelessness manifests itself with long-term dysfunctionality and a lack of will to rehabilitate and recover.
Aggravating Factors
The stress of difficult times, such as unemployment and skyrocketing rent, contributes to the problem, which makes an already demoralized person more detached. For example, poverty is a key determinant of the relationship between debilitating mental illness and social exclusion; this is associated with decreased self-efficacy and the ability to cope with difficulties. Additionally, youth poverty is a key indicator affecting social and occupational functioning, health, psychological well-being, and quality of life–all relevant aspects of social stability. Thus, systemic factors exacerbate the physiological instability of the homeless.
The Stigma of Being Homeless
The homeless tend to be socially isolated, further affecting their overall mental condition. This social exclusion is further escalated by the purposeful avoidance of opportunities out of shame for revealing their current homeless condition. The homeless are well aware of the negative stigma attributed to them – laziness, unsanitariness, irresponsible, and criminal behavior–all based on the label of being homeless. To cope with the emotional weight of the stigma, homeless people may rely on each other to "communicate without judgment." Social isolation is directly related to social stigma, as the socialization of the homeless outside the homeless community will affect their self-esteem. This is why the homeless are encouraged to talk to those who are not homeless openly and honestly, as it can actually help combat the stigma often associated with homelessness.
The Dangers of Living on the Streets
Being on the streets is also dangerous. The homeless are often beaten, robbed, deceived, and regularly shamed. In such a social climate, a person ceases to trust others and tries to think only about survival here and now, which often leads to the fact that a person cannot even sleep properly. A homeless person cannot be sure of anything (where they will spend the night; whether they will find their belongings in the tent when they return; what will be their next meal; where they will wash or use the bathroom). The level of uncertainty is off-scale, and this greatly demotivates a person. In addition, when a person cannot bathe or do laundry for extended periods, this affects their mental health, self-esteem as well as their physical health. It rapidly turns into a vicious cycle: They're dirty because they have nowhere to shower; they are not allowed to shower because they are too dirty. They need help.
Karen Bass May Have a Solution
LA's newly elected mayor, Karen Bass, may have the solution. Her new $100 million plan to solve the homeless crisis, called "Inside Safe," aims to temporarily house most homeless LA residents in hotels while, in the meantime, solidifying the contracts to begin building permanent housing within two months, expediting the process by six months. The first year of her plan aims to house 1700 homeless Angelenos; if that goes well, they will scale up (FOX 11 Los Angeles).
The 'Housing First' Model
The mayor's plan aligns with the "Housing First" model that sees people living on the streets housed first while being offered comprehensive supportive services. These efforts are less costly than institutions, mental hospitals, and prisons that claim to serve the complex needs of the homeless but, in reality, are more punitive than helpful. One study reports that the housing retention rate among those in Housing First programs is 88 percent, while traditional programs only achieve a 47 percent retention rate (The Journal of Legal Studies).
'Housing First' Works
Furthermore, a review of ongoing housing and health management reported that "Housing First" interventions improve the outcomes of both physical and mental health for the chronically homeless, many of which suffer debilitating mental illnesses. Unsurprisingly, improvements in mental health, substance use, and overall well-being have been reported regularly. "Housing First" also helps reduce the number of hospitalizations, psychiatric ward intakes, and emergency room visits, giving these facilities much-needed relief.
In another study evaluating the effectiveness of "Housing First," those with a criminal record saw a significant reduction in recidivism, with 30% reoffending within a two-year period (Palepu). The study's overall results showed a considerable reduction in reconvictions, improved public safety, and reduced crime rates. Also worth noting are the significant reductions in drug abuse observed with the introduction of the Housing First model, with a 30% increase in the duration of methadone treatment among participants. All said the "Housing First" model is not without obstacles. Negative stereotypes revolving around the homeless community, including criminal activity and drug abuse, are the primary concern among Angelenos, despite the program demonstrating a reduction in these activities. For instance, the NIMBY movement (Not In My Backyard) has played an active role in curbing the program's pivotal step, the location of the homes.
The Supporting Evidence
A correlation analysis demonstrates that areas with high mental health spending have noticeably lower rates of homelessness, while areas with unaffordable housing and poverty-stricken residents have higher rates of people living on the streets (Elliot and Krivo). In fact, after the data was analyzed, they determined "per capita spending on mental health care and low-rent housing supply is by far the strongest predictors of homelessness rates." Other contributing factors worth mentioning are economic hardship and academic failure.
Acting Fast is Key
Homelessness does take a toll on mental health. Conversely, mental disorders can lead to homelessness. For example, people living on the street are more likely to have depression and schizophrenia. Over time, someone may become addicted to drugs or alcohol because it dulls the feeling of being worthless and the fear of the unknown. It should be noted that climate change and heat waves in California worsen people's health conditions. "Pre-existing psychiatric illness triples the risk of heat-wave related mortality, perhaps due to the impaired ability of these individuals to recognize symptoms of heat exposure, seek access to a cool space and rehydrate during a heat wave." (Galindo). Electronic health data showed that 24,688 people identified as homeless upon attending the medical care facility visited the emergency room in the middle of a heat wave in San Diego. Heat waves were more dangerous for the elderly homeless, as well as patients between 18-44 years old (23.8%) who needed mental consultations. People who are homeless are more likely to suffer from various heat-related illnesses that can cause end-organ damage and even death due to the same weather that makes a living outside viable in California. Prioritizing those who are homeless in 'heat action plans' and taking into account risk factors can lessen their burden.
Building a Cornerstone of Compassion
Everyone has a risk of being on the street. Moreover, only 2% of the homeless came to this way of life themselves, and the vast majority are victims of circumstances that people cannot cope with alone. Caring and being involved in solving the problem is the only answer for those who lost their home.
References:
Asperin, Alexa Mae. "Lancaster Declares Emergency over La Mayor Bass' Plan for 'Mass Movement of Homeless' to Antelope Valley." FOX 11 Los Angeles, FOX 11 Los Angeles, 21 Dec. 2022, www.foxla.com/news/lancaster-declares-emergency-la-mayor-bass-plan-mass-movement-homeless-antelope-valley.

Elliott, Marta, and Lauren J. Krivo. "Structural Determinants of Homelessness in the United States." Social Problems, vol. 38, no. 1, 1991, pp. 113–31. JSTOR, doi.org/10.2307/800641.

Galindo, Yadira. "Homelessness Increases Serious Illness, Emergency Room Visits During Heat Waves." Today, 22 Dec. 2021, www.today.ucsd.edu/story/homelessness-increases-serious-illness-emergency-room-visits-during-heat-waves.

Lee, Barrett A et al. "The New Homelessness Revisited." Annual review of sociology vol. 36 (2010): 501-521. doi:10.1146/annurev-soc-070308-115940.

Martens, Willem. "Homelessness and Mental Disorders: A Comparative Review of Populations in Various Countries". International Journal of Mental Health, 2002, doi:10.1080/00207411.2001.11449534. JSTOR 41344992.

National Academies of Sciences, Engineering, and Medicine. 2018. Permanent Supportive Housing: Evaluating the Evidence for Improving Health Outcomes Among People Experiencing Chronic Homelessness. Washington, DC: The National Academies Press. doi.org/10.17226/25133.

Palepu, Anita et al. "Housing first improves residential stability in homeless adults with concurrent substance dependence and mental disorders." American journal of public health vol. 103 Suppl 2, Suppl 2 (2013): e30-6. doi:10.2105/AJPH.2013.301628.

Raphael, Steven, and Michael A. Stoll. "Assessing the Contribution of the Deinstitutionalization of the Mentally Ill to Growth in the U.S. Incarceration Rate." The Journal of Legal Studies, vol. 42, no. 1, 2013, pp. 187–222. JSTOR, doi.org/10.1086/667773.

Smith, Doug, and Benjamin Oreskes. "Are Many Homeless People in L.A. Mentally Ill? New Findings Back the Public's Perception." Los Angeles Times, 7 Oct. 2019, www.latimes.com/california/story/2019-10-07/homeless-population-mental-illness-disability.

Streeter, Jialu L. "Homelessness in California: Causes and Policy Considerations." Stanford Institute for Economic Policy Research (SIEPR), May 2022, www.siepr.stanford.edu/publications/policy-brief/homelessness-california-causes-and-policy-considerations.

Ward, Ethan. "Understanding LA's Homelessness Issues." LAist, 18 Aug. 2022, www.laist.com/news/housing-homelessness/understanding-homelessness-city-los-angeles.
Legal Help
Need an Attorney? CALL NOW: 310-274-6529
Seppi Esfandi is an Expert Attorney who has over 21 years of practice defending a variety of cases.