Seppi Esfandi
Manhattan Beach Criminal Defense Attorney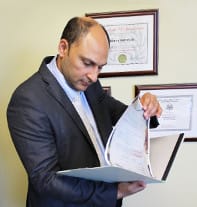 Manhattan Beach Attorney You Can Trust
Manhattan Beach is a small affluent beach city in Los Angeles famously known for its numerous beach-related activities. Thus though the crime rate in Manhattan Beach is low, it can be a terrifying affair to find yourself arrested for a criminal charge in the pretty Manhattan Beach. If you do find yourself in such a situation, the first call you should make is to a Manhattan Beach criminal defense attorney.
FREE Case Review: 844-776‑5291
What We Offer
Over the years, we have developed a unique business model for our clients:
Round the clock support. Please feel free to keep our number handy in your phone contacts under "Seppi Esfandi", because you never know when you'll need it! We are available to you 24 hours a day, 7 days a week. Whether it's an emergency situation, or special court appearances, we're always connected to the case and available for you.
Confidentiality. We are aware of the importance of the cases entrusted to us, therefore we strictly observe the rules of lawyer-client ethics and protect your personal data. You can be sure that the information provided to us will not be publicly available to anyone, and we can even work to expunge charges, and we can even seal your records for the future.
Individual approach. Each criminal case involves the development of a unique criminal defense strategy, which is based on a comprehensive learning of all aspects of the evidence, police report, and the prosecution's case. The strategies of the defense and prosecution can change depending on the receipt of new information and the nuances of the case. We stay ahead of the game with diligent, yet aggressive tactics.
Reasonable prices. We understand that few people have thousands of dollars put away to hire an attorney, especially when life‑changing crises happen. Money should not come in the way when hiring an attorney, so we try very hard to work with your budget. We offer payment plans as a courtesy, work with several legal lenders and at our discretion make our quality representation accessible to most folks.
Crime in Manhattan Beach is handled by the Manhattan Beach Police Department. Furthermore, this police department is one of the most well-funded police stations in Los Angeles County. Thus if you find yourself arrested for a criminal charge in Manhattan Beach, whether it's for drug possession, assault, sexual crimes, DUI, or theft, you will be prosecuted at the Torrance Courthouse. The prosecution will be done by the Los Angeles District Attorney's Office. They represent the legal system that you have to deal with if you are facing a criminal charge. The best way to navigate this system is to ensure you have a competent Manhattan Beach criminal defense lawyer by your side.
A Manhattan Beach criminal defense lawyer is your greatest weapon in a Manhattan Beach criminal case. It is paramount you contact an affordable Manhattan Beach criminal defense attorney as soon as you can. Early intervention is particularly important when it comes to dealing with a criminal case. Whether you believe you are innocent or not, having a Manhattan Beach criminal defense attorney by your side throughout your criminal case investigation is the best choice you can ever make. You especially do not want to be in an interrogation with the police without your lawyer.
One thing you need to remember about the Manhattan Beach police is that they are not on your side when you are charged with a criminal offense. It is their job to prove you are guilty. Thus when they get you in an interrogation room, they are not obliged to tell you the truth. Thus, they will stretch the truth and try to intimidate you to get a confession out of you. Having a Manhattan Beach criminal defense attorney by your side during this interrogation will help ensure that you answer the question without incriminating yourself in any way.
Furthermore, a top-rated Manhattan Beach criminal defense lawyer will usually have a significant amount of experience with dealing with the Manhattan Beach police station and the Manhattan Beach branch of the District Attorney. A good Manhattan Beach criminal defense attorney knows how they work and the techniques they use to prosecute criminals. Thus they are in a stronger position to help you navigate the legal system of Manhattan Beach.
Thus if you are looking for an excellent Manhattan Beach criminal defense lawyer to defend you in your criminal case, then do not hesitate to contact the Esfandi law firm. Seppi Esfandi is an excellent criminal defense lawyer with over 21 years of experience handling criminal cases in Manhattan Beach and Los Angeles County.
Seppi Esfandi is an aggressive lawyer that will fight for you in court to help get your charges reduced, dismissed, or dropped. With his significant experience in handling criminal cases, their case that Esfandi has not defended. He will dedicate his time and skills to thoroughly look through your case files to look for any flaws that may assist in getting your criminal charges dropped or dismissed.
He will also leverage his contacts with judges and prosecutors to help negotiate a deal for you that may get your charges dropped or prevent your conviction from being recorded in your permanent record.
With your life, future, and reputation on the line, you won't want to trust just anyone to protect you.
Early Intervention is the Key
Early Intervention refers to the time between a defendant being arrested and their charges being filed. We're experts at contacting the prosecuting agency and convincing them that there is insufficient evidence to successfully prosecute. By utilizing an early intervention expert it's possible to have a case dismissed without any effect on one's criminal record.
Here's a list of crimes we handle.
Arraignment
At your arraignment you will be informed of the charges against you and will be asked enter a plea of either: guilty, not guilty, or no contest.  During arraignment the judge will also determine the specifics of your bail, or grant you permission to leave on your own recognizance.
Why a Criminal Law 'Expert'?
Thus if you or someone you know is looking for a competent Manhattan Beach criminal defense lawyer to defend them in their criminal case, do not delay in contacting the Esfandi law firm to defend you.
Call Now 844-776‑5291, for a free consultation.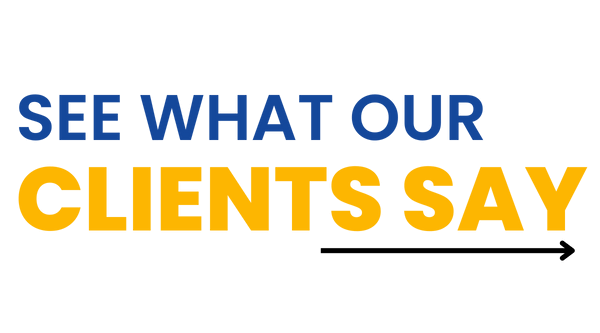 How to Win Your Case
We cannot stress enough that you read, understand and follow these 10 basic rules if you are criminally charged or under investigation: