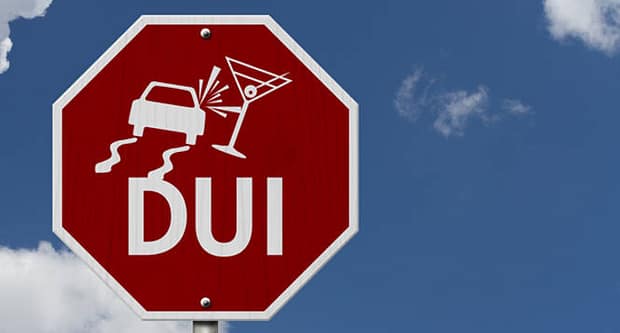 Multiple DUIs
Prosecutors and judges are often very concerned when defendants commit multiple open DUIs or old DUI convictions for offenses and defendants in this situation can face lengthy sentences if convicted.
A skilled DUI lawyer who frequently practices multiple offense DUI cases will know if he or she should urge the court to consolidate the cases or not.
Old DUI Convictions
Any DUI charge on your record will affect future DUI penalties, depending on the time between. California state law assigns different penalties for a first, second, and third + DUI.
Each one is more serious than the one before it. In order to be considered a "prior" charge:
Any DUI within the last 10 years counts as a previous charge.
Example: You're currently facing a DUI charge, and you already have one previous DUI conviction. If that previous conviction was 8.5 years ago, it will count against you, and the new charges are a "second" DUI. If the previous conviction was from 10.5 years ago, your new DUI is treated as a first offense.
It should also be noted that there is no way to shorten this period: 10 years is counted from the date of your last arrest.
Even with DUI convictions falling beyond the 10-year lookback period, prosecutors may request conditions of bail such as requiring the defendant to attend Alcoholics Anonymous meetings or requiring him or her to wear an alcohol monitoring device from SCRAM or another provider that would alert the court of any alcohol use by the defendant.
Multiple Open DUIs or Old DUI Convictions Cases at Once
With two at once DUIs, you're in a serious predicament and are facing up to 18 months county jail. A skilled second DUI lawyer will look at all the evidence to see if any viable defense will apply to your case. This is the first step in defending against this type of crime.
Pay attention to the following details of your case:
If Your Two DUIs are in the Same County, the court will automatically consolidate both arrests. The consolidation process sometimes helps your defense while at other times, makes the consequences more severe. A skilled DUI lawyer who frequently practices multiple offense DUI cases will know if he or she should urge the court to consolidate the cases or not.
If the defendant was released on his or her "Own Recognizance", the judge on the "first" case may revoke the defendant's release grant if he or she is involved in a subsequent DUI incident. The defendant may be taken into custody or may be required to comply with additional terms of release, including mandatory AA attendance, or wearing an alcohol-monitoring device.
The judge on the "second" case may also require the defendant to comply with terms of conditional release or post bail as a result of his or her prior offense. Once convicted on one case, the prosecutor on the second case would obtain a certified record of the earlier conviction and would file an amended complaint alleging the prior offense as a sentencing enhancement.
If Your Two DUIs Are In Different Counties, typically a skilled DUI attorney will attempt to keep both cases filed as a first offense. This way you won't likely face any additional jail time. This is extremely tricky and will need two attorneys in two places at the same time. Usually one attorney's office will hire a special attorney to make this happen all at once.

Here are the counties that Seppi Esfandi will defend for multiple DUIs:
Los Angeles County
Riverside County
Ventura County
San Bernardino County
Orange County
Multiple Open DUIs or Old DUI Convictions and the DMV
The DMV will automatically be notified of any DUI arrest that occurs. On a first offense, the defendant would face a 4 month driver's license suspension. The driver would face a year long suspension on the subsequent offense. The driver can request an administrative hearing to contest the suspension. In addition, the judge may sentence the defendant to a 3-9 month program while the DMV may require an 18 month alcohol rehabilitation program. This is something that needs to completed, else you'll never be able to drive in the state of California again.
For more information please read our "DUI DMV Hearing" article.
We're Here to Help
Did the police arrest you for a crime in the greater Los Angeles area? We cannot stress enough the importance of consulting and retaining a lawyer to protect your rights, privacy and future.
Need a Criminal Defense Attorney? CALL NOW: 310-274-6529
>Seppi Esfandi is an Expert who has over 20 years of practice defending a variety of criminal cases.