Seppi Esfandi
Affordable Norwalk DUI Attorney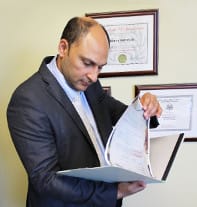 Affordable Norwalk DUI Defense Attorney
Surrounded by Bellflower, Downey, Santa Fe Springs, East Whittier, Buena Park, Cerritos, and Lakewood, Norwalk is a residential community located 17 miles southeast of Los Angeles.
Ever since 1879, when the Norwalk Depot was erected and Front Street was established as the center of town, Norwalk has been known as a transportation hub.
Nowadays, there are four freeways in Norwalk: the 91 (Riverside) Freeway on the southern border, the 605 (San Gabriel) Freeway on Norwalk's western border, Interstate 5 (Santa Ana) Freeway passing through Norwalk, and Interstate 105 (Century) Freeway running from Norwalk to Los Angeles International Airport (LAX).
Seppi Esfandi is experienced in deploying the following strategies to help his clients fight back.
Examine the arrest — Norwalk PD is bound by strict procedures and protocols they must follow. Sometimes they may slip up and violate the rights of people they arrest. If our team can show that this is the case, the charges against you may very well be dropped.
Challenge evidence against you — Blood and breathalyzer tests can be inaccurate. Machines aren't perfect, and neither are the lab technicians that run the results. Our team can subpoena data from the breath test machine and/or testing history from the blood lab test and look for irregularities that can lead to the evidence against you being thrown out. There are several other reasons you could have been driving erratically, such as a medical condition, you were late, on your way to an emergency, or a number of other reasons that our team can defend you for.
Sleuthing — Our team will spend hours examining witness reports and testimonies from the arresting officers. If we find any inconsistencies or factual errors, we can use them to work to poke holes in the prosecutor's case against you.
Negotiation — Prosecutors are busy with full caseloads. When you work with the Esfandi Law Group, you can guarantee a strong case that may lead to the prosecutor being willing to cut a favorable deal to ensure no time is wasted in the courtroom for a case that you're just going to win.
The city of Norwalk contracts for Law Enforcement Services with the Los Angeles County Sheriff's Department. As of this writing, during the past 30 days, there have been 37 DUI arrests in the Norwalk area.
Norwalk's Sheriff's Station, located in its Civic Center, is actively promoting December as "Drugged and Drunk Driving Prevention Month." On November 30, 2021, President Biden proclaimed December 2021 "National Impaired Driving Prevention Month" and urged "all Americans to make responsible decisions and take appropriate measures to prevent impaired driving." Regardless of what anyone decides to call it, everyone agrees that DUI-related accidents are more prevalent during the holiday season; so are DUI-related traffic stops. The Sheriff's Department, in conjunction with the California Office of Traffic Safety (OTS), wants all drivers to be aware that "DUI Doesn't Just Mean Booze," and reminds drivers that "Prescription medications, over-the-counter drugs and marijuana can also impair [driving ability], especially in combination with alcohol and other drugs. Driving under the influence (DUI) can have serious consequences."
Since the early 1980s, when the Mothers Against Drunk Driving (MADD) movement successfully lobbied for dramatic increases in DUI enforcement, California DUI laws and penalties have steadily become increasingly stringent and expensive. In fact, California's DUI laws are among the strictest and most punitive in the United States.
We Can Help
Whether you're facing a felony or misdemeanor DUI in Norwalk, the Esfandi Law Group will offer you:
A consistent winning track record
Defense by a top-rated criminal law expert with more than 21 years of experience
Aggressive, creative, and effective defense strategies
Around-the-clock communication and availability
Affordability
Don't plead guilty to a DUI. No matter how strong you think the evidence is stacked against you, a skilled attorney can always find holes in the case and ways to lower your charges. That's why it's imperative that you contact a Norwalk DUI attorney ASAP.
Seppi Esfandi is an expert, affordable Norwalk DUI Attorney who has over 20 years of successful practice.
Here are three things a DUI defense attorney can do to your charges:
Have them dropped – Now, while this is not easy to do, in some cases, your DUI defense lawyer may be able to get your DUI charges dropped before you even get to trial. They make this possible by getting key evidence thrown out. Since the burden of proof falls on the prosecutor, if the key evidence is thrown out, there is no case.
Have them dismissed – Your DUI defense attorney can get the case dismissed by finding flaws the prosecutor has during the trial. If your DUI lawyer can discredit the evidence enough, they can ask the judge to dismiss the case.
Have them reduced – While this is usually the last resort for your DUI defense lawyer, they can help you negotiate a bargain that will help get your DUI charges reduced.
Hire a Norwalk DUI Attorney
If you are stopped for DUI in Norwalk, stay calm, be polite, and call your attorney as soon as possible. The earlier a qualified attorney intervenes in your DUI case, the better your outcome will be.
Seppi Esfandi is an expert, affordable Norwalk DUI Attorney with more than 20 years of successful practice.
Call Now 844-776‑5291, for a free consultation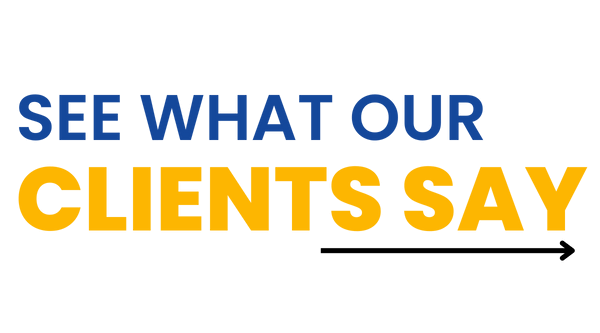 How to Win Your Case
We cannot stress enough that you read, understand and follow these 10 basic rules if you are criminally charged or under investigation: