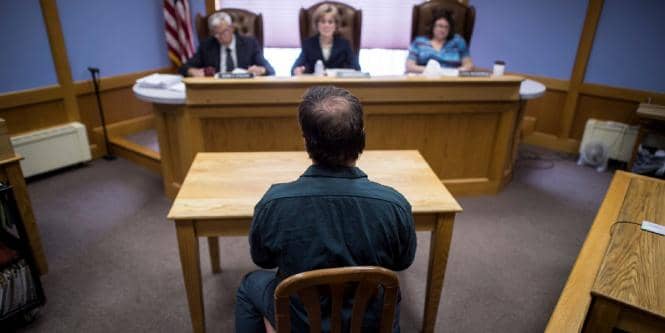 What's a Parole Board?
A parole board is a group of people who can decide whether or not an inmate should be released from prison. A convict may be eligible for parole after serving a certain percentage of their sentence, as determined by the parole board.
The requirements for serving on a parole board are not standardized. The procedures for selecting parole board members vary from one state to the next. A degree is the least requirement for membership in certain states. Many states let members of the general public serve on parole boards despite the lack of formal credentials for doing so. However, having excellent moral ideals is the most fundamental need for membership. A parole board typically consists of those with experience in the penal system and who work for a prison system. It can include the warden, psychologists who have experience working with similar individuals, and other corrections workers.
There are now 52 active parole boards in the United States. However, parole was eliminated under the United States Federal Sentencing Guidelines for federal offenses committed on or after November 1, 1987.
Judgement of the Parole Board
The parole examiner may go through your file and submit a report to the board before you even appear before them. In most cases, the examiner will provide their advice on whether or not release should be granted, as well as any conditions that should accompany it. The parole board and examiner take into account a variety of circumstances, including:
Your age and whether it was your first offense.
If it was a violent crime
Background in education and employment
Whether you have a clean jail record or have been disciplined before,
The state of your body and mind
What the victim had to say
Your chances of making a recovery or becoming a danger to society
Repentance and acceptance of responsibility
A numerical score determines parole eligibility in several states. The likelihood of your release decreasing due to political concerns is very real. It's possible, nevertheless, that the parole board will disagree with the recommendations made in the report. The parolee seldom has an opportunity to present their side of the story before the board since many judgments are made privately. The parole board may have refused your release without providing any meaningful reasoning. The board's decision on whether to release you might be affected by your comments. Supporters' letters and advice might also help your cause.
Agent of Parole
If a parolee's parole is approved and isn't revoked by the whole board or governor, the parolee will be assigned a parole agent and allowed to leave prison. They have a regular appointment with their agent, usually once a week at first and later once a month, to assess their progress in meeting their goals related to work, education, or program participation.
If an offender gets a life sentence, they may be eligible for parole after serving no more than five years or ten years in the case of sex offenders. Those sentenced to life in prison for first or second-degree murder are eligible for parole for the rest of their lives. A parolee cannot move or change occupations without first notifying their parole officer.
Parole Conditions
Both specific and general requirements might be imposed on parole. State parole boards establish conditional release guidelines in the United States. The term "standard parole conditions" refers to the universal guidelines that all parolees must follow. Standard parole conditions include reporting to a parole officer as soon as possible after release, attending regular follow-up meetings, living in a specified area, being a law-abiding citizen, not possessing firearms or illegal substances, and reporting to the parole officer as soon as possible after release.
Depending on the circumstances, parole officials may also place further restrictions on parolees. Offenders with sexual crime convictions are subject to stricter parole requirements than those with other types of convictions. When a sex offender is eventually released from prison, they must report to the authorities first. In addition, sexual offenders will be required to live with adults exclusively.
Need an Attorney? CALL NOW: 310-274-6529
Seppi Esfandi is an Expert Attorney who has over 21 years of practice defending a variety of cases.