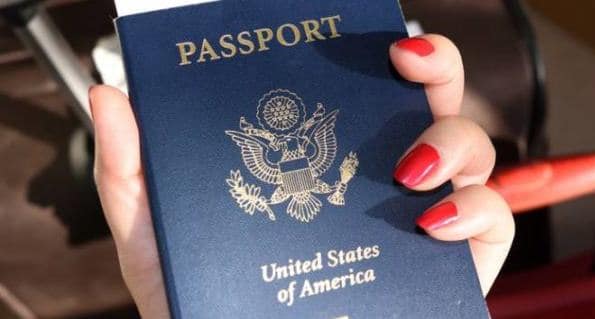 Honest Mistake or Federal Crime?
A US passport is one of the most important traveling/identity documents one can own. However, this also means that they are one of the most secure passports in the world. The federal government takes a lot of measures to ensure that the information on passports is correct. If the federal government finds an inaccurate passport, they can consider it a passport mistake or a passport lie.
The latter will usually land you in more trouble with the law.
Human Error
We get it, applying for a passport can be a stressful and complicated affair. Thus, it is not uncommon for someone to make a mistake while applying for one. Perhaps you accidentally made a typo or misspelling mistake without noticing, such as instead of writing that you were born in 1980, you put 1908. Chances are you may not get into trouble with the law particularly if there is no suspicious activity involved with the individual who made the passport mistake. The passport office will likely take note of the flaw and send back the passport so the owner can fix it.
False Statements
However, a passport lie occurs when an owner intentionally makes a false statement in their US passport. This is usually considered passport fraud, and the false statement has to be made willingly and knowingly for it to be regarded as a passport lie.
Lying on your passport is considered a very serious federal offense and can even lead to deportation if you do not get legal defense as soon as possible.
What Would Cause Someone To Lie in Their Passport?
As we stated earlier, a US passport is one of the most valuable travel documents one can own around the globe. Thus, it comes as no surprise that most people would do anything to own one and even make false statements on their passports. Most people who lie on their passports do it to commit an illegal activity or evade the law.
Here are a couple of the most frequent reasons why an individual would choose to lie in their passport:
Gaining citizenship: US citizenship is a thing various individuals hold in high regard. Nonetheless, the process of getting U.S. citizenship is not exactly the easiest out there. Thus, immigrants who are determined to obtain permanent citizenship and take advantage of the permanent employment opportunities available to US citizens may choose to make fraudulent statements on their passports.
Trafficking: There are numerous illegal things an individual may choose to illegally get through the US border, be it drugs, guns, or even humans. To gain access into or out of the USA, traffickers use fake passports to make things easier for them and evade law enforcement.
Financial fraud: When a person commits financial fraud, they may wish to transfer their money to an offshore account that will remain undetected. However, to ensure they stay undetected, the perpetrator may choose to use a fake passport to transfer the cash.
Terrorism: Terrorists usually try to gain access to different countries, and a fake passport is one of the best ways to do that. Thus, it is very common for terrorists to use false details in their US passports.
Identity theft: Some individuals can choose to use a passport with someone else's identity to carry out fraud or simply avoid an arrest.
What Are The Penalties For Committing Passport Fraud?
Being convicted of passport fraud is a very serious offense that will some very harsh penalties. Under the 18 USC 1542, a first or second-time offense will be sentenced to up to 10 years in prison and/or be fined up to $250,000.
However, the sentence increases if there are any mitigating factors. A defendant can get a maximum of 20 years if the false passport was meant to be used to commit a drug trafficking crime and a maximum of 25 years if the fraudulent passport was meant to carry out an act of terrorism. If the defendant is an immigrant, they could also result in permanent deportation even if the charges did not result in a criminal conviction.
Thus, if you are being accused of lying in your passport. You need to ensure you contact a defense lawyer straight away. Our firm has the lawyers you need to effectively argue your passport fraud case to ensure the best-case scenario.
Need an Attorney? CALL NOW: 310-274-6529
Seppi Esfandi is an Expert Attorney who has over 21 years of practice defending a variety of cases.