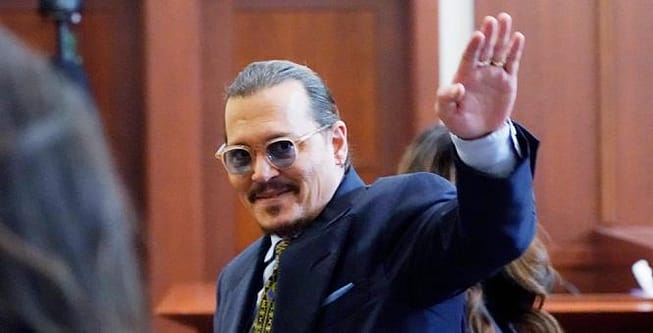 American Criminal Justice
'Presumption of Innocence' says that a criminal defendant accused of a crime is thought to be innocent until they are proven guilty. So, if the person is to be found guilty, the prosecutor must prove beyond a reasonable doubt that they, in fact, did commit the crime.
Evidence must be shown for every part of a crime to do this. But, even if a person is presumed innocent, that doesn't mean they will stay free until their trial ends. A person can be put in jail in some situations. To ensure that no guilt is assumed until it is proven beyond a reasonable doubt, the presumption of innocent places the burden of proof on the prosecution.
Innocent until Proven Guilty Beyond a Reasonable Doubt
The government must prove guilt beyond a reasonable doubt. The prosecution must verify that the defendant is guilty. This is what the presumption of innocence means. Without the presumption of innocence, the government wouldn't have to prove guilt, and a defendant's right to due process would be taken away.
In criminal court, jurors are told to find the accused person guilty only if there is no reasonable doubt that the crime was committed. This is a way to keep people who haven't done anything wrong out of jail. Of course, there are flaws in the system, and juries can make the wrong decision.
Why Assuming Innocence Is a Good Thing
Here are some reasons why the presumption of innocence is reasonable:
Everyone should have protection with presumption of innocence, no matter who they are, their religion, where they live or what they look like. All too often, eyewitnesses accuse the wrong person because they looked similar and it was dark or their line of sight wasn't clear. The right not to be coerced to testify or do something that would impeach oneself, to have one's trial heard in court, to have a lawyer, to have one's sentence read in public, to present evidence in one's defense, and to put up a robust and thorough defense.
People lie, give false proof, and do everything else in between. They might do this when trying to prove whether someone is guilty. This is a fact about people, and it's why a person accused of a crime isn't automatically considered a saint.
The presumption of innocence assumes that we are good, not bad. It puts people on a high level and, when necessary, makes it easier for them to plead guilty. This is important for how justice is done and how we feel about the justice system.
When To Think About The "Presumption of Innocence"?
You need to think about the right to be presumed innocent when you are making laws, policies, or programs that: create an offense that requires the accused to prove or establish that an element of the offense isn't there or that requires the accused to prove an exception, exemption, excuse, or other defense; creates an offense with a presumption and makes it the accused's job to prove that the presumption isn't true; creates an offense with a presumption that can't be overcome; creates an offense that makes an offender liable for a crime.
The Eighth Amendment and Presumption of Innocence
The Eighth Amendment and presumption of innocence are related. A person deemed innocent until proven guilty should be allowed to post bail, save in specific instances. The Eighth Amendment prohibits excessive bail, fines, and harsh and unusual punishments. Bail is a court-determined sum of money that guarantees a person's appearance in court. Bail may be rejected if a defendant is a flight risk or the offense is violent. Multiple murder charges may result in no bail. Bail recipients might pay a bond dealer a fee to secure their court attendance. "On own recognizance" means freed on bond. If a person misses court, an arrest warrant is issued, and bail is canceled.
Some crimes may have severe consequences, such as lengthy jail sentences, hefty fines, and probation that can trail an offender for the rest of their lives. The minor infractions may have far-reaching consequences, including loss of employment, ineligibility for certain loans, and even the inability to own a handgun legally. Speaking with a criminal defense counsel is best if you face criminal charges. Consult a seasoned attorney for advice and the most substantial representation in court.
Need an Attorney? CALL NOW: 310-274-6529
Seppi Esfandi is an Expert Attorney who has over 21 years of practice defending a variety of cases.