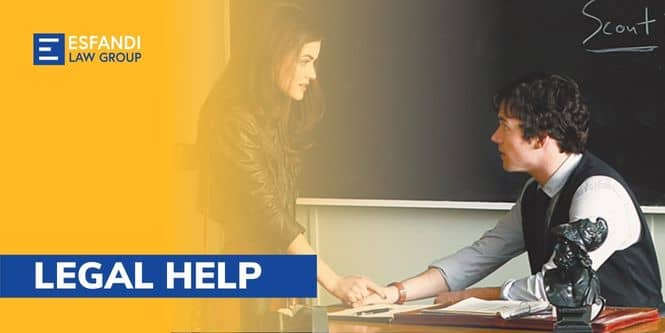 Were You Falsely Accused?
Teachers have a greater impact on their students' development than any other adult group, including the students' close families. Unfortunately, many of these educators' only transgression went the additional mile to aid a struggling kid. We don't want teachers to be discouraged from assisting troubled pupils, but there are steps you can take to do good for both your students and your professional reputation. The repercussions of making a false complaint of abuse may be terrible. Damage to an individual's reputation caused by false accusations cannot be repaired even if the defendant is found not guilty. If stopping all false charges is the aim, then no one, not even someone who goes out of their way to find abuse where there is none, should ever have cause to suspect inappropriate behavior toward a child. Think about how any interaction would seem to someone who knows nothing about the child's and adult's connection.
Tips on How to Avoid False Accusations
It would be best if you are never alone with a student. That's because the credibility of a student's claims when there are no other witnesses is at stake, and when there are no other witnesses, the authorities tend to side with the alleged victim. So, never be alone in a house or car with a student, and never give a student a ride home. Try not to be alone with a student in a classroom as much as possible. One-on-one teaching, counseling, after-school or lunchtime detention, and retaking exams are all examples of potentially dangerous circumstances. Stay in plain sight if you must be alone with a student at school, and make sure the door is always open.
Stay away from Students on Social Media. Ensure your social media accounts are secure enough to prevent students from seeing your private information. While teacher-student email correspondence (about matters such as homework) is perfectly OK, there's no need for a teacher to "friend" or follow a student on a social networking site like Facebook or Twitter. When using email for school-related matters, students should use a school-provided public forum like Blackboard. If you need to talk to a kid one-on-one, it's best to let the school's administration know beforehand what the conversation is about and why it has to happen in private.
Keep a distant and professional manner at all times. Therefore, there should be no sexually suggestive or suggestive jokes spoken. Never give a student a present unless you plan on giving one to every student. Avoid making one student the continual focus of your attention by constantly flattering or praising them. Never communicate with pupils through electronic mail, text, or greeting card for reasons unrelated to school. Don't pry into students' social lives or comment on their appearance, and don't share personal information about yourself. Don't have students over to babysit or invite them over. Act responsibly and set limits.
Don't forget to take copious notes just as they happen in class and during meetings with students, particularly if they include topics that might be deemed sensitive or offensive. If you make it a practice to write down your thoughts and feelings every day, you'll always have first-hand documentation to back up your claims. You wouldn't want your "innocent" answer to a query on human reproduction to be misconstrued by your school's rumor mill after a few days or weeks have passed.
Unless essential, never drive a student home from an after-school function without at least one other passenger. To transport a student in your car, you must first inform a parent or an administration and make every effort to find another adult to travel with you.
Do not give out your personal contact information, such as your home, cell phone number, or email address—request for a parent or guardian to be present during phone calls to a student. Only use your school email account when communicating with students, and always include the student's parent(s) or guardian(s) as a CC on any email sent to them.
The greatest precautions may not be enough to prevent false reports of abuse. Be calm if this occurs to you, and put in a call to the police and help them out with their investigation. A skilled attorney may assist in establishing your innocence.
Need an Attorney? CALL NOW: 310-274-6529
Seppi Esfandi is an Expert Attorney who has over 21 years of practice defending a variety of cases.