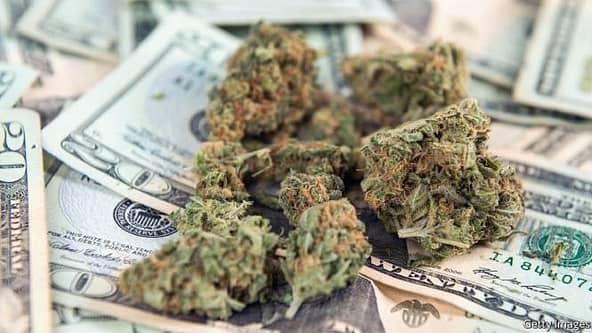 Legalize It
In 1996, voters in California enacted the Compassionate Use Act, making it the first state to legalize medical marijuana. Both medical and adult-use (recreational) cannabis usage is now legal in the Golden State. Strict rules are in place for the cannabis business to guarantee:
In a secure business environment, operations continue.
All our products are thoroughly tested for contaminants and marked with information for the consumer.
Minors are not allowed access to cannabis.
When combined, statutes, regulations, and ordinances form a body of legislation that governs how companies and customers must behave.
California's recreational marijuana possession statute may be found in Section 11357 of the Health and Safety Code. Adults over 21 in California can possess up to 28.5 grams (a little more than an ounce) of marijuana for personal use. So is keeping up to eight grams of cannabis concentrate (hashish). However, there are certain places where cannabis usage is prohibited: sidewalks, parks, shops, bars, restaurants, offices, and other public areas; cannabis dispensaries; and other establishments where smoking tobacco is illegal.
Marijuana is legal in the golden state of California, but it is still against the law on a federal level. This is why Californian pot buyers need to be extra cautious. Here are some guidelines to follow while buying marijuana in California that will help you avoid getting in trouble with the feds.
1. Avoid buying more pot than is allowed by law
To acquire cannabis in California, you are limited to 1 ounce or 8 grams of concentrate daily. If you attempt to violate these restrictions, you may be subject to punishment on both the federal and California state levels.
2. Don't permit dispensaries to scan your ID
The government's identification cards, such as driver's licenses and passports, may be used to buy marijuana legally. It is mandatory in the state of California to provide a valid form of identification while purchasing marijuana from a dispensary if you are not at least 21 years old. When you purchase at certain marijuana stores, your identity can be scanned. You should know that this might potentially record your data in a database. Ask if you may display your ID instead of having it scanned if you don't feel comfortable with the idea.
3. Move to another shop
In certain marijuana retailers, you may be asked to provide personal information like your name, phone number, email address, and maybe more. Providing this information is optional. Since no regulations exist to protect your data, it may be used for anything the company sees appropriate. The corporation may store and sell your data, and the government might access it. So if you visit a store that doesn't give you the option to opt out, you may go elsewhere.
4. Use a delivery service
Dispensaries in the Golden State must install security cameras to comply with state law. Using a marijuana delivery service is one way to avoid being filmed, but it's important to remember that dispensaries may maintain a record of your delivery order.
5. Don't let the rose out of the vase
Don't forget to put the herb back in the car. Why? If you can't get to it from where you're sitting in the driver's seat, it's very unlikely you were smoking while behind the wheel, which might be the difference between a DUI and a mere possession penalty. Don't flash your cash around, know your legal rights, and be nonchalant.
6. Pack your valuables away in a stash case
Eliminate any bugs, cigarettes, or paperwork from your vehicle. Find a container that will not hold the odor of your treasure. This stylish smoking pack has space for everything you need. It's the easiest method to keep track of your smoking accessories wherever you go. Thanks to the outdoor-grade zipper, your stash will remain odor-free, and your smoking equipment will be safe from drops and scrapes because of the tough exterior.
7. Vape Pen
The traveling stoner is a virtue, particularly if your city or state has severe penalties for marijuana use. Given the ubiquity of e-cigarettes and the minimum odor of vaping oil, a vape pen is currently the most discrete method of vaping.
8. Suggestions for Lowering the Danger
No matter how well you plan your trip or how much marijuana you bring, there is no foolproof way to fly with either of these substances. Those who suffer from flight anxiety might choose edibles, which are practically indistinguishable from their non-infused counterparts and emit very little odor. They should ingest either before the trip or during the journey.
You may purchase the actual herb after you get to your location, so packing the necessary equipment is one alternative.
Need an Attorney? CALL NOW: 310-274-6529
Seppi Esfandi is an Expert Attorney who has over 21 years of practice defending a variety of cases.