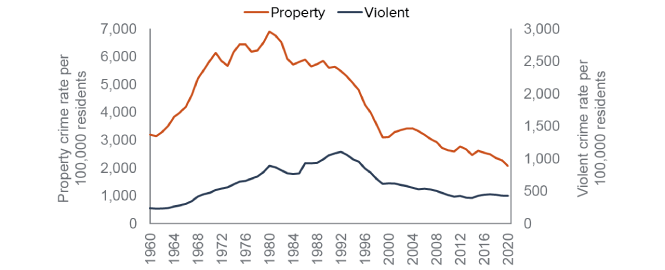 Realignment – California
The California criminal justice system is undergoing a period of major upheaval referred to as realignment. Supervising certain classes of low-level felons and parolees from state prisons is being moved from state parole agents and state prisons to county jails and probation officers as part of Realignment AB 109.
Assembly Bill 109, also known as the Public Safety Realignment Act, was signed into law by then-governor Jerry Brown in 2011 and resulted in the realignment. Other laws, such as AB 116, AB 117, and AB 118, were passed to "tweak" the original realignment AB 109 legislation. The extreme overcrowding of California's state prison system, which burdened convicts' access to medical and social services, prompted the passage of Realignment AB 109. However, the law claims it was passed to reduce recidivism, not because of jail overcrowding. Anyone convicted in any state after the 1st of October, 2011, is subject to this new sentencing procedure.
Because of California's new AB 109 alignment:
A new law in California reduces the maximum penalty for around 500 felonies from state prison to county jail, or non-custodial mandated monitoring (akin to probation).
Once you finish your prison term for a "realignment" felony, you will be monitored by county probation officers under a new program called Postrelease Community Supervision (PRCS) rather than by state parole agents.
Although California Penal Code Section 1170(h) states that "mandated supervision" should be handled in line with the "terms, conditions, and procedures commonly applied to people put on probation," prison realignment in California is not the same as felony probation.
In contrast to state prisons, proponents of realignment AB 109 believe that low-level offenders may be best rehabilitated via community-based, locally-focused, evidence-based programs.
Who is Eligible to be Realigned?
In California, people charged with a felony after the 1st of October, 2011, are the only ones who can get their charges changed. This means that people in state prisons, because they committed a felony before that date, are not eligible for realignment. But if part of their sentence is that they must be watched after they leave jail and can join the program when they get out. As part of the realignment, supervision will come from the county or local level. Other things affect whether you can get realignment. Among these things are:
If you were found guilty of a crime listed in Section 1170(h) of the California Penal Code and your request for probation was turned down, you will probably go to county jail. Under PC 1170(h)(3), you must go to state prison if you were found guilty of a felony and:
Realignment Consequences
Since 2011, California has led U.S. prison reform. 70% of the decline in state jail populations from 2010 to 2011 was due to California's Public Safety Realignment plan, according to the BJS.
On the 23rd of May, 2011, the U.S. Supreme Court affirmed a federal court's ruling directing the state to decrease its prison population to 137.5% of design capacity within two years to relieve overcrowding that led to unlawful medical and mental health treatment.
Under realignment, counties gain state cash for increased prison and probation populations.
The Public Policy Institute of California estimates realignment reduced CDCR's population by 11,116 in its first three months. The state's prison system has eliminated 25,000 convicts, but this hasn't satisfied the federal courts, leaving 9,600 prisoners short of the goal population ceiling.
It's hard to thoroughly analyze the Realignment proposal without addressing its effect on local jails, notwithstanding the decreased trend in California's prison population. Realignment moved criminals condemned for more than a year to county jails from state prisons. Since realignment was enacted, California's jail population has risen by at least 12% or 9,000 convicts. The realignment will undoubtedly increase the number of long-term convicts in California's local prisons.
What Kind of Crimes does Realignment Address?
Because of less severity, violence, or sexual content in the laws changed by realignment, they are commonly referred to as the "non-non-non" offenses. Some examples are as follows:
Criminal Trespass in a Business, PC 459, California Penal Code
Forgery (PC 470)
To cause severe bodily harm to a child, in violation of PC 273(d)
2800.4 PC Aggravated Fleeing a police officer, California Vehicle Code
The possession of marijuana with the intent to sell violates Section 11359 of the California Health and Safety Code.
Need an Attorney? CALL NOW: 310-274-6529
Seppi Esfandi is an Expert Attorney who has over 21 years of practice defending a variety of cases.