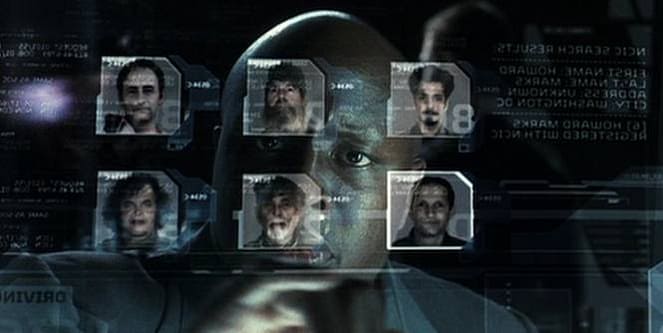 California's 'Minorty Report' Law
The 'red flag law' in California is a form of gun control that allows specific individuals to request that a gun be confiscated from a certain person. It is a unique law in that only nine other states have similar legislation.
The purpose of the red flag law in California is to give people a way to deal with potential gun violence from someone they believe is capable of carrying out an armed assault against themselves or others.
What is a GVRO?
The red flag law allows a person to seek a gun violence restraining order (GVRO). It is a mandate from a court that prohibits a person from possessing a firearm, ammunition, or cartridges. This essentially means that the subject of the GVRO can not:
Purchase guns or ammo
Sell or turn in guns or ammo
Store guns or ammo for another person
Although a type of restraining order, a GVRO is not a standard restraining order. It cannot require someone to:
Stay away from individuals
Vacate a premises
Stop harassing or threatening activities
Cease calling, texting, or emailing individuals
The red flag law utilizes a GVRO to separate potentially dangerous individuals from firearms.
Who Can Ask for a GVRO?
The law is very specific on who can ask for a GVRO against an individual. In most cases, the person seeking the order has to know the subject well or had significant and regular, recent contact with that person.
Family Members
Family members can take action when they suspect a person is a danger to themselves or others. According to the courts, family members can include anyone from the dangerous person's spouse and children to the children's spouses, siblings' spouses, and grandparents' spouses.
Roommates
Roommates are in a position to observe dangerous behavior in their housemates and are thus allowed to seek a GVRO under the red flag law. Even if they no longer live with the individual — as long as they were roommates within the past six months — they may seek a GVRO.
Employers and Coworkers
Employers and coworkers can pursue a GVRO under the red flag law if they believe a fellow worker may use a gun. However, they must have had substantial and regular interactions with the person in question for at least a year. Additionally, a coworker looking to file a GVRO must get permission from the employer before doing so.
Teachers and School Employees
Teachers and school employees can ask for a GVRO against a student if the student has been in attendance for the past six months. They must also get permission from the school administrator to do so.
Law Enforcement Officials
As criminal justice professionals, law enforcement officials are automatically qualified to seek a GVRO, which is helpful in situations when an arrest or detention may not be possible or practical.
What Is the Process for Obtaining a GVRO?
As part of the red flag law, successfully obtaining a GVRO requires you to prove to a judge that the following elements exist.
The person in question owns a gun or is trying to get one
The person in question is now or will be a significant danger to themselves or others
Other less-restrictive manners of addressing the problem have been tried
If these conditions are fulfilled and you are authorized to seek a GVRO, the next step is to file the paperwork. An attorney can help you with this.
How Is a GVRO Enforced?
The order must be served after a judge issues a GVRO under the red flag law. Since you cannot serve your own paperwork, you should contact law enforcement to handle it. If the person you are seeking to restrain were present at the GVRO hearing, they would not need to be served.
A person who has been served with a GVRO must hand over all guns, ammo, and cartridges to law enforcement or a licensed gun dealer for storage.
Is a GVRO Permanent?
GVROs are not permanent. A temporary GVRO is good for 21 days, and permanent GVROs last for one year. When a temporary GVRO is issued, a hearing for a permanent ban is automatically scheduled. At the hearing, the judge will review evidence for and against the order and decide.
When Should I Seek a GVRO?
The red flag law and GVROs are meant to protect lives by stopping a problem before it escalates. The following are common types of situations when GVROs may be appropriate.
Elderly gun owner with dementia and failing cognition
Legal gun owner who is reckless, i.e. discharges firearm in backyard often
Juvenile hinting at shooting at their school
Although it's impossible to definitively predict if a person will use their guns, it's better to err on the side of safety when this person is exhibiting behavior that may lead to a firearms attack or mishap.
We Can Help
If you have any questions or issues regarding the red flag law or GVROs, please contact Esfandi Law Group today.
Schedule an appointment to meet with us in person, or feel free to submit an evaluation online, and we will get in contact with you ASAP.
Need a Criminal Defense Attorney? CALL NOW: 310-274-6529
Seppi Esfandi is an Expert Criminal Defense Attorney who has over 20 years of practice defending a variety of criminal cases.