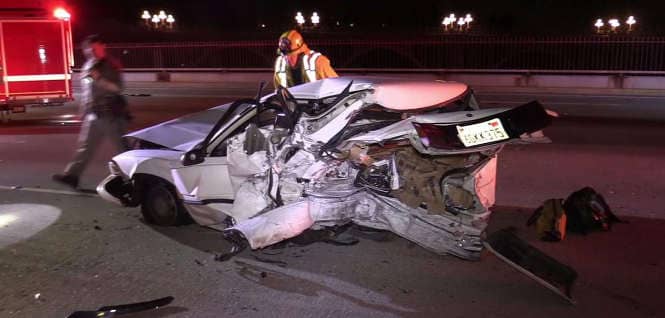 Reminder to Graduates Please Don't Drink and Drive
In Reminder to Graduates Please Don't Drink and Drive subject, Car crashes remain the leading cause of death for teens.
Graduation is a time for celebration, but this also brings in the loss of rational decision-making. Couple this with reckless, wild behavior, lack of experience driving, impaired motor skills, and distraction from a carload of friends, and you have a perfect storm for a terrible accident that will change your life forever, or take it away.
Motor vehicle accidents are still the leading cause of death for teens, and a quarter involves an underage drunk driver. Statistics show that your chance of dying in an auto accident doubles if the driver is under the age of 21, and doubles again with each year younger.
Texting and Driving
Tech-savvy teens are particularly prone to texting and driving with social apps like Instagram, Snapchat and Twitter.
In addition to alcohol, there are plenty of other distractions. Texting and talking on a cell phone are the new drinking and driving in the digital age of smartphones. Just like DUI's (California DUI Types, VC 23152)
, the rate of accidents increases by a factor of 2 for teens under 20, and doubles each year younger.
The presence of passengers compounds the problem more. Fatal crash rates for 16 to 20-year-olds increases by a factor of five when two or more teen passengers are present, as opposed to when teens drive alone. This is one instance where safety is NOT in numbers.
The Good News
The drinking trends of young people have been on the decline over the past 2 decades, and the statistics of DUI fatalities have correlated with this trend. It seems young people are drinking less, at least as a whole according to the data: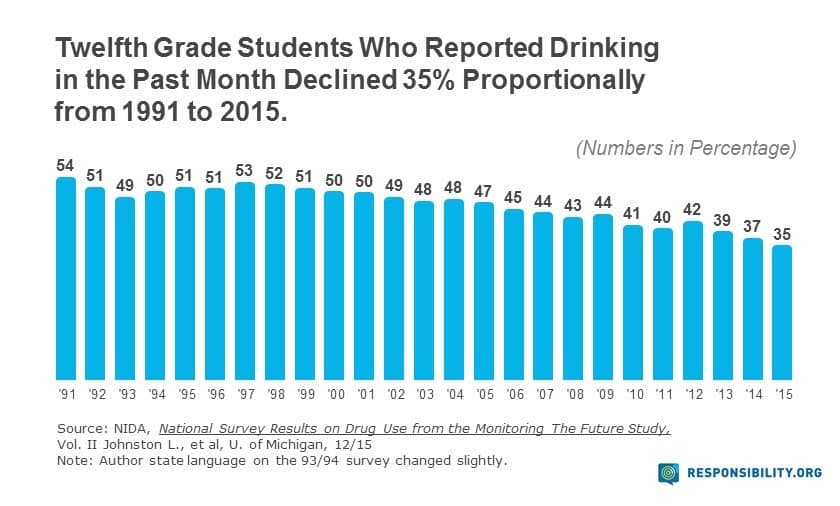 College students are also drinking more responsibly, apparently. Much of this can by attributed to the hard work in spreading awareness by groups like Mothers Against Drunk Driving (MADD). MADD spends over $30 million dollars in spearheading campaigns to curb drunk driving.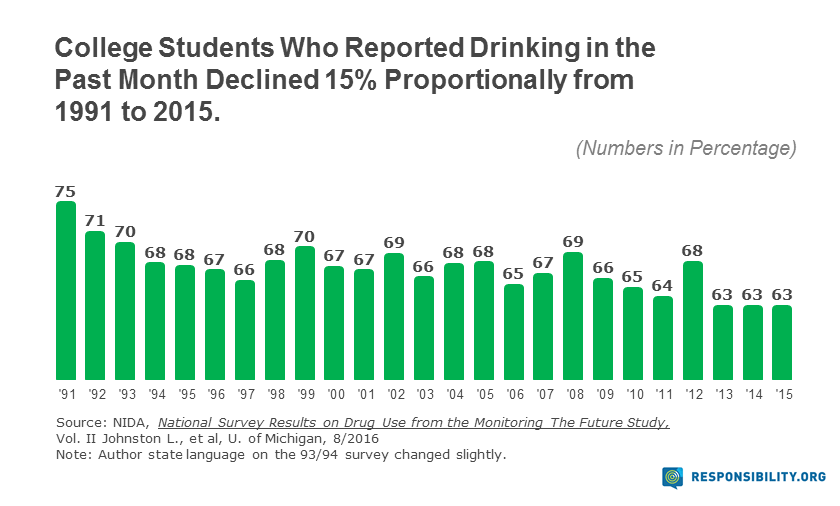 However, don't let these declining trends fool you. Drunk driving is still an epidemic, along with it's new growing counterpart "Drugged Driving". To put it into perspective, every 2 minutes a person is injured seriously in a drunk driving, or drugged driving accident.
Those are not very good odds, and we can certainly improve on that.
California DUI Resources
If you are looking for details about California DUI laws, we have an extensive law library that covers all aspects of DUI. Please see the following Vehicle Code sections:
Conclusion for Reminder to Graduates Please Don't Drink and Drive
Please keep these words in minds, don't drink and drive! We hope everyone has a safe and fun graduation!
If you have recently been arrested for a DUI or related offense, please don't hesitate to call us for a free, no-obligation consultation with Seppi Esfandi. During your call, Mr. Esfandi will hear the case details and advise you on the best approach to defend yourself.
Call Us for a FREE Case Review: 310-274-6529
Seppi Esfandi is an expert in Criminal Law who has over 20 years of practice defending a variety of criminal cases.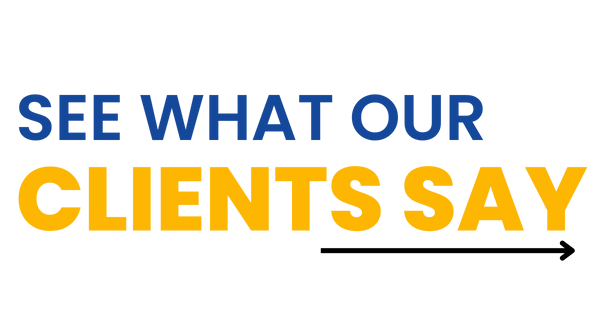 References:
[1] https://responsibility.org/get-the-facts/research/statistics/underage-drinking-statistics/