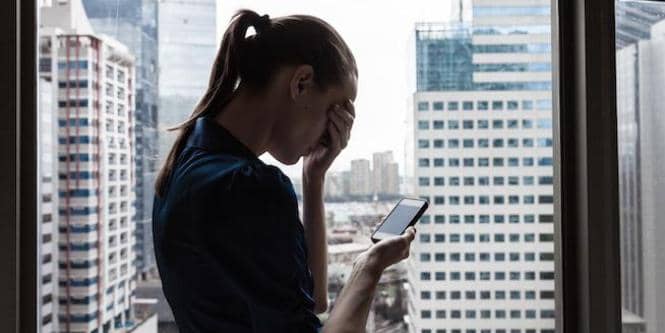 It Comes Down to Obeying the Judge's Orders
When a court order is issued, it is taken extremely seriously. If it is broken, it may have terrible implications. In most cases, the offender will be ordered to keep a certain distance from the protected individual(s) and stop harassing, stalking, contacting, etc., with that individual(s). In some cases, a Restraining Order will have unambiguous wording. The conditions of a Restraining Order might appear murky in today's world when social media is pervasive and frequently the most used mode of communication. A traditional no-contact order prohibits physical contact and communication via phone, text, email, mail, and yes, Social Media.
So the answer to this question is "no" you should not follow someone who filed a restraining order against you, but you are allowed to follow anyone else not included in the order. The effects of social media on a restraining order may occur even if you don't actively try to contact the accused, such as by sending them a private message on a site. Anything you say or do—including posting images of that individual or trying to protect yourself—could be considered a violation of the injunction.
How About Some Social Media Dos and Don'ts?
You should and should not do some actions on social media if a restraining order has been obtained against you, in order to avoid a violation. Below are some general rules of thumb:
If feasible, you should deactivate your social media accounts for the restraining order period.
Suppose you cannot deactivate your social media accounts for whatever reason. In that case, you must clean them up for the period of the restraining order by removing any disparaging allusions to the protected party and bad postings and images.
Do block the protected party's postings to prevent being tempted to react.
Unfollow or defriend the protected party.
Ensure that only your friends and followers may access your social media profiles.
Do not send the protected person a private or public message, and do not react to a message from them.
Do not identify the protected person by name or in a photograph.
Do not make any insinuations about the protected party, even if their name is not used.
Never react to a query or comment posted about you or the protected party.
Never assume that removing a post from public display prevents it from being retrieved and used against you.
Examples of Social Media No-Contact Violations
A guy in Jenkins Township (Pennsylvania) was arrested in August 2015 for "liking" 22 Facebook images of his ex-girlfriends. An allegation of breaking a no-contact order was brought against him.
A mother in Beverly (Massachusetts) utilized Pinterest to monitor her daughter, who had obtained a restraining order against her. The daughter phoned legal enforcement after receiving a notice from Pinterest.
In August 2010, a man in Orlando, Florida, was jailed for breaking a domestic violence restraining order after sending his soon-to-be ex-spouse two Facebook friend requests.
A judge determined in 2009 that sending a Facebook "poke" to an ex-lover constitutes protected speech under a restraining order. In this instance, a lady subject to a restraining order used Facebook to "poke" the subject of the order. Because it included picking out a specific user and physically touching them, the "poke" was recognized as a form of communication.
In a different instance from 2016, a judge ruled that the act of "tagging" someone on Facebook, especially the notice given to the tagged person, constitutes a breach of a restraining order. In this instance, a judge told a lady that she couldn't talk to her sister-in-law. After expressing her disdain for her sister-in-law in a Facebook post, the lady tagged her. The court concluded that a protection order's term "through electronic or any other means" encompasses platforms like Facebook.
A "like" or "friend request" may seem harmless, but your significant other or ex-spouse may interpret it differently. It's important to note that "no contact" refers to all types of communication, including texts and alerts on social media. However, some attorneys have argued that this violates the First Amendment rights of the initiator.
When a Restraining Order is Broken, How Much is Bail?
The minimum amount to post bail for violating a restraining order is $15,000. Hire a bail bond agent to arrange a bond in place of monetary bail if this occurs. Other penalties apply depending on whether the violation was classified as a felony or misdemeanor.
Need an Attorney? CALL NOW: 310-274-6529
Seppi Esfandi is an Expert Attorney who has over 21 years of practice defending a variety of cases.