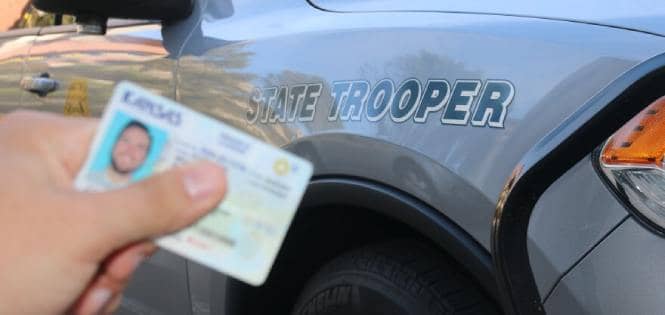 Nationwide Criminal Databases
After a DUI conviction, you will likely have your driving privileges restricted if not taken away entirely. A question our clients commonly ask us is, 'what if I move or plan on visiting another state?'
Are your driving privileges still restricted when you leave California or the state you were convicted of DUI in?
In this post, we'll take a look at how the rules differ from state to state. In general, you should expect your driving record to follow you, no matter which state you move to. This is thanks to something known as
The "One Driver, One License, One Record" rule. Even though states individually issue licenses, the same driving record will be reported in all 45 other states that are members of the Driver License Compact (DLC) and D.C., meaning if you move or travel to one of the 45 states included in the compact, your driving record and driving restrictions will stick with you. Even in the non-member states (Georgia, Tennessee, Wisconsin, Michigan, and Massachusetts), there are still agreements that stand to report certain infractions. So, if you are driving with a suspended license or outside of any other driving restrictions in these states, even if you are just visiting, you are still committing a crime. The same rules apply if you officially move to a new state because, under the compact, all traffic offenses that happen in a compact state will be reported across all member states.
What is the Driver License Compact (DLC)?
The DLC is an interstate agreement to allow for the exchange of information between states, including all traffic violations, suspensions, and revocations.
Under DLC, drivers are still held accountable for all traffic offenses, no matter which state they occurred in. There are some exceptions, but they are for less serious offenses, such as tinted windows and parking tickets.
You may think that getting a new license in your new home state will do away with your restrictions. Unfortunately, even when you get an entirely new license, your driving record is still tied to you and will show your restrictions.
How is this possible? Well, when you apply for a new driver's license, the DMV will check to see if your name appears on the National Driver Registration database. This database contains all of the names of people with suspended or revoked licenses. If your name is on the database, it will flag any new application you try to submit.
There are some rare cases if you move to a non-DLC state where you may be issued a new restriction-free license. But, remember, that license is only valid in the state it was issued in, and if you try to use the license in a DLC state, your name will be flagged, and you could face the same consequences as if you had violated your original restrictions.
What Can I Do with a Restricted License?
A restricted license limits when/where/and how often you can drive. These licenses typically only allow you to drive to and from work, school, medical appointments, and drug and alcohol treatment programs.
If you are a parent with a restricted license, most states will also allow you to drive your children to and from school and other necessary appointments.
When Can I Drive with a Restricted License?
You may also have time restrictions with your restricted license. For example, you may only be permitted to drive during daylight hours or between certain times specified by the court or DMV.
Am I Eligible for a Restricted License?
Each state is different, but in general, your eligibility for a restricted license depends on the reason your license was suspended, your driving record, and the type of driver's license you possess. Some states prohibit drivers convicted of serious driving offenses, such as vehicular homicide and hit-and-run, from obtaining a restricted license.
Other states may permit a restricted license for first-time offenders but will not permit restricted licenses for people with multiple license suspensions.
In California, you must meet the following criteria to be eligible for a restricted license:
You are over the age of 21
You did not refuse a chemical test at the time of the arrest
You have no prior DUI convictions
You are enrolled in a DUI Offender Program
You have obtained Form SR-22
You have applied for a restricted license with the DMV
Call A Lawyer Today
If you have recently been convicted of DUI or another crime that limits your driving privileges, contact Seppi Esfandi today. Esfandi has two decades of experience as a Los Angeles DUI attorney and can help you navigate the entire court process from start to finish while working with prosecutors to reduce your charges and punishments.
Need an Attorney? CALL NOW: 310-274-6529
Seppi Esfandi is an Expert Attorney who has over 21 years of practice defending a variety of cases.