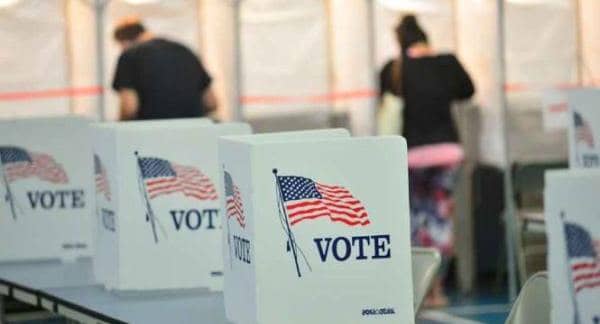 It Depends on Your State
Americans consider being heard through voting for their choice of representatives as one of the most fundamental rights. These rights are all advocated as stipulated in the United States constitution. As of 2022, over six million American citizens cannot cast their votes because they hold a felony conviction(s). The people in office draft the laws that govern everybody; hence, voting for the best leader is detrimental.
There is a heated debate on whether citizens with felony convictions should be allowed to vote in American politics. Some of these popular arguments are:
A group of people believes that people who live in total disregard for the law should not have a voice in how it is legislated.
Another group of people argues that these convicted felons should vote because they are subjected to the same obligations by the government that is imposed on everyone else.
Believe it or not, the decision on whether a convicted felon can be allowed to vote is solely determined by which state they reside in. The federal law does not in any way determine whether a citizen can vote or not. Thus, it means that each state determines the voting rights for both state and federal elections.
It is a common belief that felons lose their rights permanently, which cannot be further from the truth.
The laws in each state vary significantly. When it comes to felons voting, all states have different laws.
What are the Eligibility Requirements for Voting?
In the United States, for you to be able to vote, you must pass the following requirements;
Be a United States citizen and a resident of the state you want to vote in
Be of 18 years or older age
Not serving a state or federal prison sentence for the conviction of a felony
Mentally competent to vote as found by a court of law
Which California Residents Can Register for Voting with a Criminal History?
The following persons CAN register to vote as stated in California Assembly Bill AB2466, signed by Governor Jerry Brown:
People in county jail serving misdemeanor sentences
If you are on parole
If you are on probation
If you are under a mandatory post-release supervision
Juveniles
In California, you CANNOT register to vote if you are a convicted felon currently serving your term in a prison, or county jail.
Remember that your right to vote is automatically restored once you have served your complete sentence. However, you should be registered first. California Penal Code 2910 gives the Department of Corrections and Rehabilitation (CDCR) authority to house felons fully in these facilities.
How To Register to Vote After Voting Rights are Restored
You can request a voter registration card from your county elections office or the Secretary of the state. If you are in jail and eligible to vote, you are entitled to a voter's card. You can also apply for one through the website:
Remember that your voter registration application must be received fifteen days prior to the election for you to be eligible to vote on Election Day. Also, voter registration materials are provided in many languages.
You can also vote by mail if you have already registered to vote at your current address. The complete application must be returned seven days before the election by requesting a vote-by-mail ballot application.
In case you are released from custody and requested the vote-by-mail ballot and have not yet received the ballot, you can still vote. Go to the polling station at your home address or elsewhere in the county and vote on a provisional ballot. Ensure that once you change your name, mailing address, and home address, you complete a new voter's card.
Contact a Lawyer
If you or a loved one is in a bind due to a criminal charge, immediately contacting a criminal defense attorney is crucial. A criminal lawyer who has ample experience in this field will help you navigate the system and ensure that you get reduced penalties.
A lawyer will help you identify the best way to deal with your criminal charge and ensure that your mistake does not ruin your entire life.
Need an Attorney? CALL NOW: 310-274-6529
Seppi Esfandi is an Expert Attorney who has over 21 years of practice defending a variety of cases.