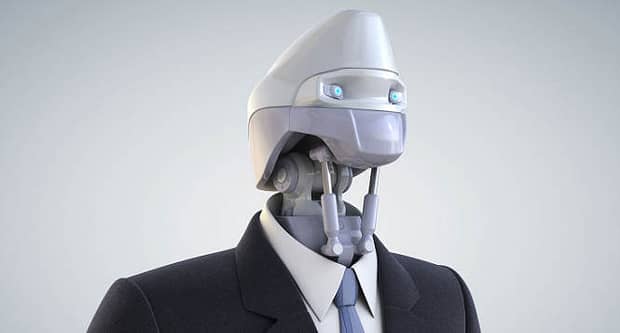 Artificial Intelligence or Robot Lawyers in The Future of Defense Law
Robot Lawyers: The Future of Defense? The first artificial intelligence attorney was hired by a bankruptcy law firm in 2016. The software is called ROSS and is designed to answer legal questions with up-to-date legal citations, replacing the job often assigned to associate attorneys or paralegals.
"ROSS finds relevant passages of law and then allows lawyers to interact with them. Lawyers can either enforce ROSS's hypothesis or get it to question its hypothesis."
As AI becomes more and more prevalent in various fields of law, could an AI lawyer be beneficial in criminal law or even as a criminal defense attorney?
Helping Attorneys and Paralegals
Document Discovery
So far, AI-powered document discovery tools have had the biggest impact on the field. By training the program on millions of existing case files, documents, legal briefs, and other documents a machine-learning algorithm can learn to earmark the appropriate resources a lawyer needs to craft a case, quite often more successfully than humans, and certainly faster.
JP Morgan is using legal bots that can currently perform document discovery tasks in seconds, a job that took several legal aides 360,000 hours.
AI programs are already changing the way legal research is carried out. Before, paralegals would wallow through stacks of law books and case files to find relevant information about their case. As their primary responsibilities are increasingly being taken over by machines, paralegals must find ways to work alongside the technology as it comes out, or they may likely find themselves obsolete.
Assisting Case Preparation
An AI would also be helpful in basic trial preparations, preparing documents, motions, etc. for further review by a human. Having a machine do most of the repetitive "grunt work" would allow the legal team to prep for trial and strengthen their case strategies.
No Immediate Threat
After analyzing 2,000 work activities, it's estimated that only about 23 percent of a lawyer's job and 35 percent of a paralegal's job can be automated with our current technology, according to a report by the McKinsey Global Institute.
There are 1.34 million human lawyers licensed to practice in the United States, according to 2017 statistics.
The automation software and processing of legal work will likely be adopted slowly over the next decade, on a task-by-task basis.
Working Examples
ROSS is a robot lawyer hired by one of the country's biggest law firms to assist with bankruptcy cases. The robot has been marketed as "the world's first artificially intelligent attorney."
DoNotPay was created by Stanford student Joshua Browder after he could not pay the multitude of parking tickets he received. Since then, the company has already saved people $9.3 million disputing 375,000 parking tickets and counting.
Furthermore, there has been a boom in legal-assistance tech startups, which use data-mining technology and publicly available legal documents to create powerful legal bots.
Legal by Lex Machina mines court documents using natural language processing to help determine the most probable ruling by a judge in specific types of cases. Another startup called CaseText uses crowd-sourcing to analyze hundreds of thousands of state and federal cases.
Conclusion of Robot Lawyers: The Future of Defense
Litigating, taking depositions, picking a jury, examining witnesses and trying cases is NOT something we would trust to a machine in 2018.
Bots at this juncture are more likely to help a criminal defense team save time and money, rather than threaten their livelihood. Precious time can be recovered by utilizing the proper AI research tools.
In order for a robot to be a real threat to the job of a Criminal Defense Lawyer or Criminal Defense Paralegal, someone would have to specifically program a bot that is able to correctly answer specific questions about criminal charges and criminals laws. To our knowledge this is not something that is currently being developed, but it may certainly one day within the next decade.
We're Here to Help
Are you under police investigation for a crime, or have been arrested in the greater Los Angeles area? We cannot stress enough the importance of consulting and retaining a lawyer to protect your rights, privacy and future.
Need a Criminal Defense Attorney? CALL NOW: 310-274-6529
Seppi Esfandi is an Expert Criminal Defense Attorney who has over 20 years of practice defending a variety of criminal cases.