Seppi Esfandi
Affordable Santa Monica DUI Attorney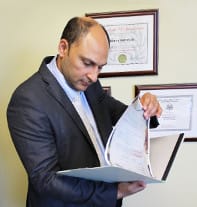 Santa Monica DUI Defense Specialists
Facing a DUI charge in Santa Monica, California, is not something to be taken lightly. It's a serious offense that can carry serious punishment, including significant fines, jail time, and the loss of your driver's license. Being charged with a Santa Monica DUI can haunt some people for years. But, it doesn't have to.
At the Esfandi Law Group, we understand that everyone makes mistakes, and we are here to help mitigate the damage of your mistake. 
From the DMV hearing to the arraignment, the trial, and every step in between, Seppi Esfandi will be there every step of the way, navigating you through the challenges — and any curveballs — the legal system and prosecutors may throw your way. 
Whether you're facing a felony or misdemeanor DUI charge in Santa Monica, you need to find a criminal defense attorney ASAP. Our firm only handles criminal defense cases. Therefore our techniques and strategies are among the best in the business.
Seppi Espandi and his DUI Defense team have more than two decades of criminal defense experience.
Contact us right now for a free case review at 310-274-6529.
The best and only way to ensure your case has a fair outcome is by working with an experienced Santa Monica DUI attorney. A skilled attorney will know the approaches and strategies to use that result in reduced fines, jail time, and overall punishments. Our attorneys can even work to help you keep your driver's license, in some cases. What's more, we can save you thousands of dollars in fines, missed work days and even help you avoid your DUI conviction entirely.
When you count on the Esfandi Law Group for your Santa Monica DUI defense, you can count on:
Around-the-clock support — You can call us anytime, day, or night, seven days a week. Whether it's an emergency or a special court appearance, we're always connected to the case and available for our clients when they need us.
Confidentiality — We strictly observe all rules of lawyer-client confidentiality to keep your data and personal information protected. You can be sure that any information you provide to us stays confidential and will never under any circumstances before publicly available to anyone. We can also work to expunge charges and even seal your records for the future.
Individualized approach — Each criminal case is unique, and so is each defendant. We don't take a one-size-fits-all to DUI defense. Instead, we come up with customized strategies for every client. We take a comprehensive approach to our defense, including all aspects of evidence, police report, and the prosecution's case. We stay ahead of the prosecution with diligent and aggressive tactics.
Reasonable prices — We understand that you may not have thousands and thousands of dollars to put towards your Santa Monica DUI defense. But, we believe you still deserve justice and a strong defense team. This is why we offer some of the most affordable rates in the industry, payment plans, and we work with our clients' budgets. 
Esfandi Law Group prides itself on providing quality legal representation, not on quantity. This means each case is treated with the level of attention it deserves.
 

Seppi Esfandi is an expert, affordable Santa Monica DUI Attorney who has over 20 years of successful practice.
Immediate Advice and Counsel
Here are three things a DUI defense attorney can do to your charges:
Have them dropped – Now, while this is not easy to do, in some cases, your DUI defense lawyer may be able to get your DUI charges dropped before you even get to trial. They make this possible by getting key evidence thrown out. Since the burden of proof falls on the prosecutor, if the key evidence is thrown out, there is no case.
Have them dismissed – Your DUI defense attorney can get the case dismissed by finding flaws the prosecutor has during the trial. If your DUI lawyer can discredit the evidence enough, they can ask the judge to dismiss the case.
Have them reduced – While this is usually the last resort for your DUI defense lawyer, they can help you negotiate a bargain that will help get your DUI charges reduced.
Hire a Santa Monica DUI Attorney
Call us now, and we'll offer you immediate advice, counsel, and a free initial consultation regarding your Santa Monica DUI case. If your goal is to get the best results, you will need a criminal defense law firm that has been in the trenches, one that has seen every possible situation. Standing before a judge is an event that will impact you in a powerful way, and you should never settle for anything but the best.
Regardless of whether you are currently under investigation for criminal behavior or have been arrested and have a pending court date, we will do our utmost to help you resolve your case favorably, with the goal of keeping your criminal record clean.
Every client who contacts our firm will speak personally with our founding attorney, Seppi Esfandi. As a small, specialized firm, we believe in a customized approach to each criminal case. There is no such thing as 'cookie cutter defense' in real criminal defense. Contact us today, your freedom can't wait!
Call Now 310-274-6529, for a free consultation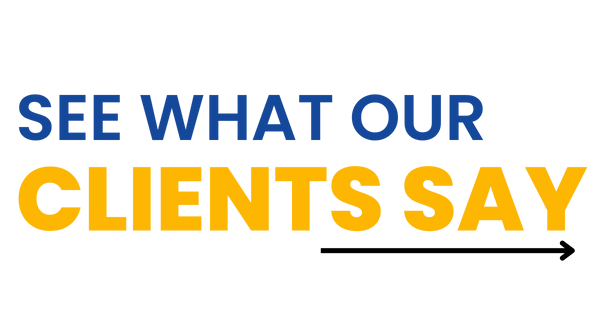 How to Win Your Case
We cannot stress enough that you read, understand and follow these 10 basic rules if you are criminally charged or under investigation: