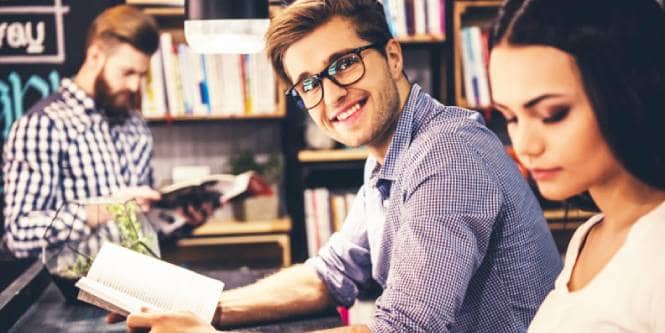 The Devil is in the Details
Criminal convictions for violent offenses (including murder, rape, sex crimes committed with a minor, abduction, and others) automatically exclude individuals from teaching positions.
California Laws
Furthermore, those who have violated the "Three Strikes Law", California Penal Code 667.5(c), also cannot become teachers in the state of California.
However, California provides a teaching route for persons convicted of non-violent felonies. These criminals are required first to get a Certificate of Rehabilitation. Under California law, those given a Certificate of Rehabilitation cannot be denied teaching employment or dismissed from their present teaching post. Depending on state legislation, expunging or sealing a criminal record may also allow a convicted individual to become a teacher.
There is another alternative if you do not qualify for the Certificate of Rehabilitation or want to use a different method to demonstrate rehabilitation. Suppose you were convicted of a severe but non-violent felony in California. In that case, you cannot be denied a teaching position or fired from your current teaching position if you can show clear and convincing evidence to the court that sentenced you that you have been rehabilitated for at least a year. This is stated in California Education Code 44830.1(g). The weight of the evidence strongly favors the conclusion that you have completed rehabilitation. If you were convicted outside of California but now reside in the state, you may file for a finding of rehabilitation in the court serving your county of residence.
Getting a Teaching Credential With a Conviction Record
The California Commission grants these credentials on Teacher Credentials (CCTC) to post-baccalaureate students who have completed and been cleared for teaching by an approved teacher preparation program.
A secondary school teacher, a primary school teacher, a school board member, a school administrator, and three members of the public make up the CCTC. 
The CCTC considers the gravity of the offense, evidence of rehabilitation (such as community service records, letters from counselors, instructors, employers, etc.), and documented court orders sealing the criminal record.
The review process may commence when the CCTC receives the necessary materials. The CCTC considers the gravity of the offense, evidence of rehabilitation (such as community service records, letters from counselors, instructors, employers, etc.), and documented court orders sealing the criminal record. Applicants with a criminal record have the duty of demonstrating why they should be granted a certification nevertheless. Therefore, it is advised that the applicant compile as much evidence as possible, such as orders of expungement for the conviction, to indicate the applicant's successful rehabilitation before applying.
Anyone who meets the following criteria will have their credentials automatically revoked or denied by the CCTC:
A conviction for a sexual offense as defined by California Education Code 44010;
A conviction for a narcotics offense under Health and Safety Code sections 11350 to 11355, 11361, 11366, 11368, 11377 to 11382, and 11550;
A federal or state court determination of insanity; or
Legally recognized as a sexual offender with a mental condition.
A Teacher who has been Convicted may Attend an Administrative Hearing
During an administrative hearing, a teacher can have an administrative law judge (ALJ) issue a fitness recommendation.
The hearing, which takes place in the Office of Administrative Hearings, resembles a court trial (OAH). A deputy attorney from the California Department of Justice represents the CTC, while the guilty teacher may be represented by a defense counsel (at the teacher's expense).
Each side presents evidence to support their respective arguments. A teacher, for instance, may provide a certificate of rehabilitation to demonstrate that, notwithstanding a conviction, they are still qualified to teach.
If the CTC establishes by clear and compelling evidence that the convicted teacher is unfit to teach, the ALJ will likely recommend punishment. The Commission may accept, alter, or reject the suggestion and reach its conclusion.
Teachers can petition the Superior Court to challenge the Commission's judgment. The instructor may petition the CTC for reinstatement if the Commission suspends or revokes their credentials.
How Can a Lawyer Assist?
At their administrative hearings, condemned teachers may be represented by a professional counsel. A criminal defense attorney may assist a teacher in collecting the necessary evidence and presenting it to the ALJ. Attorneys may also assist instructors in avoiding criminal charges. If a teacher is charged with a felony, they must promptly seek a criminal defense counsel when the state files the accusation.
A lawyer may assist the teacher in contesting or defending against the accusation, so it is dropped. The attorney may also engage with the prosecution to decrease the charge's severity or nature.
Need an Attorney? CALL NOW: 310-274-6529
Seppi Esfandi is an Expert Attorney who has over 21 years of practice defending a variety of cases.