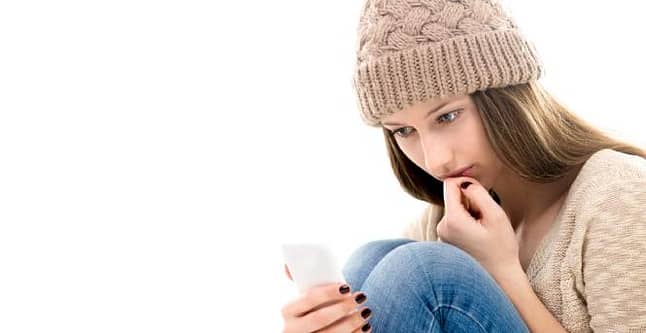 Teens and Stalking
There are many forms of stalking. In fact, it's has reached a chronic public health crisis in this country.
Stalking among teenagers most often occurs when a relationship ends, and the teenage stalker refuses to accept it is over and/or wants revenge.
According to one study regarding teens and dating, almost half of the surveyed teens said they experienced some form of stalking by a current of former boyfriend or girlfriend. Dr. Rothman, who conducted the study, wrote:
"disturbingly, these statistics suggest that surveilling or acting aggressively toward a crush or partner isn't just common among U.S. teenagers. They may also think it's normal or acceptable."
Parents must start the dialog with their children that stalking and obsession are not flattering or normal. It is a crime that could have dire consequences.
Before the Ulvade tragedy, the alleged shooter reportedly engaged in stalking and threatening behavior against females that he communicated online. In California, stalking is a serious crime and could be a felony in some instances. And it could be fatal in the end.
"The term 'stalking' means engaging in a course of conduct directed at a specific person that would cause a reasonable person to fear for his or her safety or the safety of others or suffer substantial emotional distress." Unfortunately, many teens that are victims of stalking do not even know that they are victims and believe it is just a "socially unaware" boyfriend or girlfriend. "In the media, the stalker is a scary stranger who hides in the bushes outside of a woman's house, or calls and breathes heavily into the phone. In real life, most people are stalked by someone they already know, usually a current or former partner."
Anyone Can Become a Stalker
The murder of Lauren Astley by her former boyfriend shows how deadly teen breakups can be. Anyone can be a stalker. It is essential that parents communicate this reality to their children, and they must be told to report any stalking behavior by a boyfriend or girlfriend and not try to resolve it on their own.
If anything can be learned from this case, it is that teen stalkers can appear to be normal kids. The killer, in this case, did not have a criminal record. There was no evidence that he physically abused Lauren before the murder. He was planning to attend college. However, he could not handle the breakup with Lauren.
The Signs of a Stalker
He displayed stalking behavior before the murder. After Lauren ended the relationship, it was reported that the ex-boyfriend did not cease communications with Lauren. In one letter, he wrote, "I truly think there's part of you that still loves me, you just have to let me find it." His mother and friends reported he was not handling the breakup well. His mother even visited Lauren at her work to tell Lauren that "she was worried about her son's well-being after the breakup." This red flag should have been reported to Lauren's parents and the authorities. We must tell teens that breakups could be dangerous and to be on the lookout for stalking behavior. And most importantly they must know not to keep the stalking a secret or fix it on their own.
Teens need to be told and made aware that this type of communication by an ex that "you still love me you just don't know it" is not ok. It is stalking.
At a minimum, parents need to have open and honest discussions with their teens about dating relationships. Especially, dating relationships that have ended. Parents need to initiate the conversation and communicate that anyone could be a stalker and inquire whether the former boyfriend or girlfriend is still communicating with their teen.
Raising Awareness of the Dangers
Lauren's family started the Lauren Dunn Astley Memorial Fund. Its mission:
"to go to schools and educate students about healthy and unhealthy relationships, the warning signs, and where to get help." Lauren's father said, "the most dangerous time is breakups in relationships or the day of a divorce." – Lauren Dunn Astley Memorial Fund
It cannot be said enough that parents must be proactive with open communications with their children concerning dating relationships. Parents must tell their children to trust their gut feeling about when a relationship is over. Teens need to hear that their own personal safety is more important than the feelings of others, even if it's an ex.
At the arraignment of Lauren's killer, the prosecutor said, "In an act of friendship, Lauren Astley reached out to the defendant…. He reciprocated this act of friendship by killing her." Lauren's ex-boyfriend was convicted and sentenced to life without the possibility of parole.
In summary, stalking is quite common among teens. It could be an indicator of worse things to come if ignored. Parents need to be involved and ask questions about their teen's dating relationships. If the parent believes his or her child is involved in stalking, he or she must immediately seek help for the child. If not, another child may be at risk, and they may lose their own child to prison or suicide.
Related Articles:
Need a Lawyer?
If you or a loved one is being charged with Stalking, or are being stalked, we invite you to contact us.
Need an Attorney? CALL NOW: 310-274-6529
Seppi Esfandi is an Expert Attorney who has over 21 years of practice defending a variety of cases.