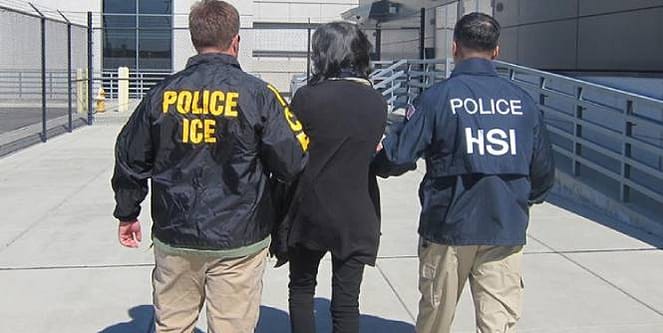 Crimes Affecting Immigration Status
Suppose you are a noncitizen who has a criminal record. In that case, you may find getting a work visa or permanent resident status in the United States challenging, regardless of where your conviction occurred. A person with a valid non-immigrant visa or a green card might be deported due to a criminal record. It's crucial to remember that a person's criminal history does not automatically render them ineligible to the United States. Crimes that may render a person inadmissible are detailed in the Immigration and Nationality Act (INA).
Immigration and Misdemeanor Crimes
Crimes of moral turpitude (CMT) often entail acts of fraud, assault, or any other crime with a perceived element of moral depravity; nevertheless, the precise definition of what constitutes a CMT may vary significantly from one court to the next. A criminal record might make getting a visa or a green card difficult. This is because crimes of moral turpitude may be included in various misdemeanors. The mere allegation of a minor offense may have far-reaching effects, mainly if the crime in question entails.
A conviction for a state-level misdemeanor may be considered an aggravated felony under existing federal immigration law, subjecting a noncitizen to removal or deportation.
Aggravated felony
For immigration purposes, the term "aggravated felony" includes some crimes that are only misdemeanors in state or federal courts or even things that are not even crimes. In other words, it is a category that only exists in immigration law. It includes a wide range of things that Congress thinks are bad enough to get someone deported. When it was first put into place in 1988, aggravated felony only applied to severe crimes like:
Since then, Congress has added a few crimes to the list, including (but not limited to) the following:
Even if a crime is added to the list of severe felonies after a foreigner has been convicted, that person can be deported immediately (unless Congress specifically states otherwise).
Crimes of moral turpitude
As defined by the law, "crimes of moral turpitude" are those that the court finds incompatible with socially acceptable behavior. There is no universally accepted list of what constitutes a crime of moral turpitude, although the following have been deemed such by various courts:
Deviating from one's tax obligations
Criminal activity via the wire system
Additional reasons for inadmissibility include the following:
Individuals who have entered the nation without proper documentation
Those who were scheduled to appear at an immigration or removal hearing but did not
People who smuggle illegal goods
Those who take advantage of the system to get student visas
Ex-Americans who gave up their citizenship to avoid paying taxes
Polygamists in actual practice
Illegal voters
Those involved in the international abduction of children or related to those involved.
Deportation as a Result of Felony Record
Deportation due to a felony record may be distressing for immigrants hoping to start a new life in the United States. You have the freedom to appeal your conviction, but you must still go through the deportation procedure. As you return to your home country or move to a different location, the appeals procedure will still be ongoing in American courts. Returning to the United States is a time-consuming and complicated procedure. Convictions for some crimes carry an indefinite suspension. Even if you escape deportation, a lengthy jail term might damage you and your family. The actions you take after being arrested will significantly impact your future.
Do not put your immigration status up for grabs. If you're handling your case alone, you can make some disastrous decisions, including confessing guilt for a crime you didn't commit. Hiring a criminal defense attorney may help uphold your rights by taking care of all the necessary paperwork. Your lawyer diligently works on your behalf, making crucial phone calls, filling out legal paperwork, and communicating with the prosecutor. It is not uncommon for immigrants to lack knowledge of the inner workings of American courts. Because of language problems, it may be challenging to follow court proceedings and read legal papers. A criminal defense attorney will be on your side and will take the time to explain everything to you.
Related Articles
Need an Attorney? CALL NOW: 310-274-6529
Seppi Esfandi is an Expert Attorney who has over 21 years of practice defending a variety of cases.