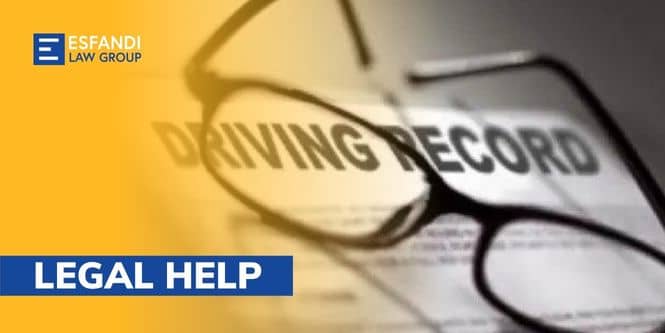 What Data Does My Driving Record Contain?
If you have a license from California, you can get your California Driving Record or Motor Vehicle Report (MVR) from the California Department of Motor Vehicles. You can buy your driving record from the California DMV online for only $2 instead of from other companies. Your driving record could change every time you drive. Some jobs check your driving history, so having a good record is essential.
Your California driving record will list the following:
Information about every traffic violation ticket.
Information about breaking traffic rules.
Convictions related to traffic.
Car crashes.
Marks on your driving record.
Your status as a licensed driver.
If you attended traffic school or have taken driver training courses.
Your driving record has personal information, just like your driver's license.
Your name, and when were you born.
Where you live.
Your social security number.
The status of your license is also very important. This will show if you can drive legally and if your driver's license has been suspended. It will also indicate more severe crimes such as a DUI being taken into custody or found guilty.
California's DMV Points System
You get points on your driving record if you do certain wrong things while driving. The record could have details on violations from other states that led to points being added. The DMV gives different amounts of points for various mistakes. If you get too many points, your license might be revoked. The California Driving Record shows the mistakes and points you have earned.
Crossing safety cones or flares is worth one point.
Not following a traffic officer's instructions gives you one point.
Ignoring a crossing guard who is not a student gives one point.
Driving dangerously gets one point.
Breaking the license rules is worth one point.
Avoiding a police officer is worth one point.
When you drive with a suspended license, you receive two points.
Driving without a valid license earns two penalty points.
You will receive two points if you drive while your license is suspended or revoked or refuse to take a test.
If you drive and hurt someone, you will receive two points.
Causing damage to property while driving is worth two points.
How Many Points Must You Get Before Your License is Taken Away?
California's motor vehicles department records how many points drivers get in a certain period. Gathering too many points at a particular time can lead to losing or suspending one's license.
Here's how the point system works:
There were four occurrences within a year.
Six points were received within two years.
You got eight points over the course of three years.
Rectifying traffic accidents
Complete Form DL 208 and submit it.
Ensure the initial accident report is submitted along with the modified report or a precise explanation on official letterhead. You can acquire these papers from the officials who dealt with your collision. Send all the items mentioned above to the Mandatory Actions Unit.
Submit a Grievance/Complaint if You Suspect Unauthorized Access to Your Records
If you suspect your driving record has been accessed without authorization, you may file a complaint with the California DMV. The complaint can be filed by completing the Complaint Form (INF 1164) and mailing it to the address indicated on the form.
Driving Record Expungement Rules in California
Lots of folks wonder if it's possible to erase a traffic violation from their records. If you get caught driving while drunk or without a license, it can hurt you later on. Traffic violations can be divided into infractions, misdemeanors, or felonies. In California, you can remove some types of traffic violations from your driving record by filling out a request form and giving it to the MVA. This is allowed by California Penal Code 1203.4.
Removing a misdemeanor from your criminal record is not the same as removing it from your driving record. When you have a criminal record, you can only remove your conviction, not your charges or arrests. However, the DMV will delete some crimes from your record after a specific time has passed.
If you haven't gotten any tickets in the past three years and your license hasn't been revoked, your driving record might be cleared automatically.
Need an Attorney? CALL NOW: 310-274-6529
Seppi Esfandi is an Expert Attorney who has over 21 years of practice defending a variety of cases.