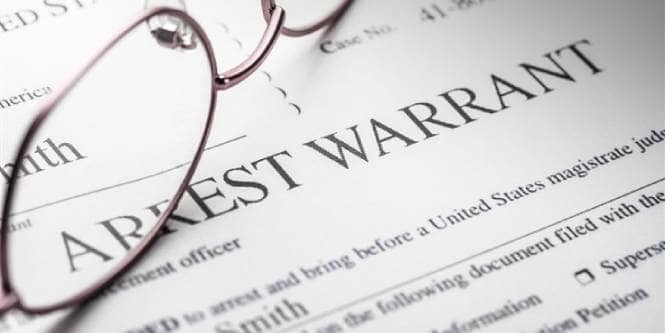 Do You Have Federal Arrest Warrant?
Anyone caught up in a federal criminal case is in a scary situation. Whether you have been arrested on a federal charge or been told a warrant will be issued, knowing what it means and how to protect yourself can help clear up any confusion and ensure your rights are protected.
When a federal law is breached, and there is adequate evidence to determine who is at blame, a federal court or magistrate may issue an arrest warrant. When police arrest you, they'll likely inform you a federal warrant was obtained.
There must be some information about the defendant and the case in a federal arrest warrant:
The name of the offender or, if the name is unknown, a detailed description of the person
An account of the crime for which the accused is being charged.
A request that the defendant is taken into custody and brought before the judge as soon as possible.
A signature from the judge in charge of the case
The defendant can only be arrested by a marshal or other officer with permission. The warrant can be carried out anywhere in the United States or other places where federal laws say it must be done. The person making the arrest must show the defendant the arrest warrant. If the warrant is unavailable at the time of the arrest, the person making the arrest must tell the defendant that it exists and give it to the defendant as soon as possible if the defendant asks for it.
How Does a Federal Arrest Work
When a judge signs an arrest warrant, police officers will get the paperwork from the courthouse and begin making an arrest. In most circumstances, the federal authorities can make an instant arrest, but in others, they will have to track down the suspect.
The place of arrest is unimportant. Arrest warrants are often served to suspects at their places of residence or employment. An ordinary traffic stop might result in an arrest in other situations. At the very least, the federal agents will reveal their identities and inform the target that they are acting on a warrant. Officers will often explain the basis for an arrest; however, this is not mandated by law.
In federal court, bail bond companies are not allowed. This means you will be jailed until your preliminary hearing is over. You may ask to be released awaiting trial during your first hearing. If you've been arrested for a federal offense, your best shot at getting out of prison fast is hiring an attorney with expertise fighting for limited release.
Things To Do If a Federal Arrest Warrant is Issued
If you discover a federal arrest warrant is out for your arrest, you should immediately call and hire an attorney. Your attorney will contact the U.S. Marshal's Office to arrange a time and location for your surrender.
Even though you should stay in custody long enough to be booked, you can apply for bail immediately and appear in court. This gives your lawyer time to contact the U.S. Attorney and schedule a first court appearance and possible detention hearing. Although this may seem counterintuitive, it prohibits the United States Marshals from visiting your home or business, relieving you of the anxiety and uncertainty their arrival would otherwise cause.
In addition, if you swiftly surrender, you establish that you are not a "flight threat," and your chances of being freed on the bond increase.
Alternatively, if you wait to be arrested, your first appearance will be postponed until you can get legal representation, and you will spend a long time in detention.
Hire a Federal Defense Lawyer
There are many qualified and great federal defense lawyers across California. Due to the urgent nature of the issue, it may be tempting to engage the first federal defense attorney with whom you talk. However, it is important to pick the appropriate counsel for your case.
Many lawyers provide initial consultations, during which they may discuss your case and answer any concerns you may have. During attorney interviews, there are a few essential questions to ask.
What is the attorney's approach to communication?
Can they describe the situation properly, and can you see them confidently representing you in court?
Does the attorney have a record of representing federal cases like yours?
Not only federal cases – has this attorney ever defended your type of crime and what were the results?
Is the lawyer proactive and aggressive in protecting your rights?
You should be aware that the federal government actively pursues criminal prosecutions in most cases.
Need an Attorney? CALL NOW: 310-274-6529
Seppi Esfandi is an Expert Attorney who has over 21 years of practice defending a variety of cases.