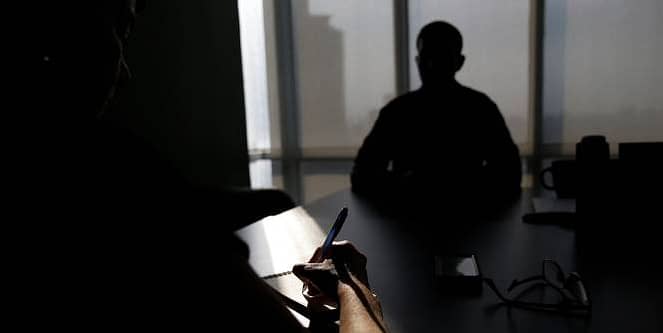 What is the Witness Protection Program Used For
The United States government offers a "Witness Protection" service to witnesses in high-profile criminal cases to safeguard them from danger. U.S. Federal Witness Security Program (WITSEC) 18 U.S. Code § 3521 is this initiative's more common acronym among law enforcement agencies.
Crimes committed by members of criminal gangs are the most prevalent ones for which witnesses seek protection. The California Witness Relocation and Assistance Program, the state's official witness protection initiative (CalWRAP), is quite similar to the more well-known federal scheme, although on a lesser scale. Witnesses at risk of reprisal from defendants they testify against may be able to move to this program.
Victims of crime may experience anxiety and bewilderment long after the incident, and an offender may try to prevent them from testifying against them via intimidation. Services for protecting potential witnesses may be necessary for these victims.
A victim of a crime may need aid in different forms, even when fear is not a problem. This is so that the victim may heal and go on with life. Help of any kind may be required, whether it be physical or mental, for the sufferer. The victim may need financial aid or guidance in determining the extent of the loss to seek compensation. In California, crime victims can access a wide range of support services.
Who is Eligible for Protection?
The following are eligible for protection:
Anyone who has testified is testifying or is prepared to testify that they know anything about the commission of a crime. As the case may be, the Senate President or the Speaker of the House may call a witness for questioning as part of a congressional inquiry at their discretion.
A participant in a crime who is willing to testify on behalf of the state.
A person has been cleared to testify as a state witness after being named in a piece of information or criminal complaint.
How are Victims Protected?
California's criminal statutes address witness intimidation and associated offenses. Vigorous prosecution of these offenses is key to witness protection. In gang and domestic violence trials, witness intimidation is common. Programs and assistance may keep witnesses secure. If you fear reprisal if you testify in court, our California Crime Victim Advocate Attorneys can assist.
California PC 136.1 criminalizes intimidating or trying to intimidate witnesses from appearing or testifying in court, reporting a crime, or helping in prosecution. Dissuading a witness may be a misdemeanor or felony with a maximum four-year jail sentence.
PC 136.1 convictions are "strikes" under California's Three Strikes Law. Because criminal California PC 136.1 dissuading a witness is a severe felony under the Three Strikes Law, someone convicted of it and then convicted of any other felony will be designated a "second striker" and get twice the sentence for the crime. A "second striker" guilty of a third offense receives a 25-to-life "third strike" sentence.
Under California PC 186.22 criminal street gang enhancement, gang-related witness intimidation carries a seven-to-life prison term. PC 186.22 criminal street gang enhancement adds jail terms to offenders who assist a gang.
Aside from the criminal prosecution of witness intimidation violations, the law offers several procedures that strengthen witness protection. Some examples are as follows:
High bond sums for intimidation-related offenses established in a California bail hearing
Protection orders directing the offender to "keep away" from the victim
Measures meant to prevent the revelation of victim information to the defendant
Benefits Under the Program
Whenever "credible evidence exists of a serious threat that a witness may suffer intimidation or retaliatory violence," local law enforcement agencies may seek reimbursement from the state via the California Witness Relocation and Protection Program (CalWRAP).
The state of California is required by law to provide financing for the following victim support programs:
Resolving a critical situation
Help in the form of food, shelter, or clothes in case of an emergency
Help with therapy issues or finding a reference to someone who can
Help in submitting claims
Help in getting back evidence that law enforcement has in their possession
The importance of teaching about the criminal justice system
Case monitoring and escorting to and from court
Warn your associates, family, and coworkers
To assist with child care
Interference by creditors
Assistance with funeral preparations
Obtaining a protective order or other kinds of protection
Offering transportation assistance
Witness protection is not a "magic cure" for a victim-witness. There are restrictions on witness protection. Witnesses are expected to promise to comply with all rules and give up their current way of life. And victims might still be at risk after joining witness protection programs if they do things like re-visit their previous communities.
Need an Attorney? CALL NOW: 310-274-6529
Seppi Esfandi is an Expert Attorney who has over 21 years of practice defending a variety of cases.