Seppi Esfandi
Woodland Hills Criminal Defense Attorney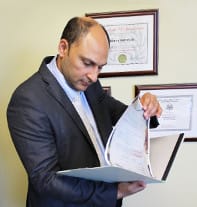 Woodland Hills Lawyer You Can Trust
Woodland Hills is a neighborhood found in the San Fernando Valley region of Los Angeles, characterized by lush grounds and open preserves that it almost seems that nothing bad can ever happen to you in Woodland Hills. Thus if you get arrested in Woodland Hills for a criminal charge, things can look a bit scary but not to worry. Contacting a top-rated Woodland Hills criminal defense lawyer immediately is one of the decisions you can make if you happen to get arrested.
Call Now 844-776‑5291, for your free consultation.
Why a Criminal Law 'Expert'?
Seppi Esfandi is not your average criminal defense attorney. He's also a Expert in Criminal Law. What is an expert? An expert is one of only 70 hand-picked attorneys and is ranked among the top attorneys in the greater Los Angeles area.
What we offer:
A consistent track record of results
Defense by a top-rated Criminal Law Expert
Over 21 years of legal experience
Aggressive, creative & effective defense strategies
Constant Communication and Availability
Affordability
We Handle All Criminal Cases
Need Help Getting Out of Jail?
After being booked you will be required to make a court appearance.  If the incident was a serious felony then you will likely appear before a judge for arraignment within 48-hours of being booked.  If the incident was a minor crime like a misdemeanor then you will likely be arraigned within 2 to 3 weeks.
We Assist in Getting People Out of Jail, CALL NOW: 310-274-6529
Early Intervention
One of Mr. Esfandi's specialties is early intervention.  Early intervention refers to the time between a defendant being arrested and their charges being filed. Seppi Esfandi is an expert at contacting the prosecuting agency and convincing them that there is insufficient evidence to successfully prosecute. By utilizing an early intervention expert it's possible to have a case dismissed without any effect on one's criminal record.
Available 24/7
Crime in the Woodland Hills areas is handled by the Los Angeles Police Department's Topanga Police Station, and all criminal cases are prosecuted at the Van Nuys courthouse. All criminal prosecutions are usually handled by either the City Attorney or the District Attorney's office. Thus to ensure you get the best case scenario when you are charged with a criminal offense in Woodland Hills, an experienced Woodland Hills criminal defense attorney is your best line of defense.
A good Woodland Hills criminal defense lawyer usually has a substantial amount of experience dealing with the Los Angeles Police department, and the Van Nuys branch of the Los Angeles District attorney's office. They understand how these people work and they are in a better position to help you navigation the complex system of the Woodland Hills prosecution.
Thus whether you have been arrested for a criminal charge involving domestic violence, drug possession, theft, DUI, or assault, you want to call your lawyer as soon as possible. Chances are your Woodland Hills criminal defense attorney has seen practically every case under the sun, and they know how to handle it.
Call Now 844-776‑5291, for your free consultation.
Do not be tempted to represent yourself in court for a criminal charge even if you believe you are innocent. Sometimes that is just not enough. You may find yourself going to jail or having to pay a hefty fine for a crime you did not commit. Exercise your right to an attorney and contact a Woodland Hills criminal defense lawyer as soon as you can. Remember it is the prosecution's job to find you guilty, do not make it easier for them. A Woodland Hills criminal lawyer will help ensure that your charges either get dropped, reduced, or dismissed.
Thus if you find yourself facing a criminal defense lawyer do not hesitate to contact an affordable Woodland Hill criminal defense lawyer to look through your case. And if you want to get the best to handle your criminal case then contact Esfandi Law Firm. Seppi Esfandi is a lawyer with over 21 years of experience in working in the Woodland Hills area and Los Angeles at large.
Seppi Esfandi believes that the client always comes first, and he dedicates his time and effort to give each case that is brought to him his all. He will aggressively fight for you both in and out of court to either get your charges dropped or dismissed. He will comb through every evidence the prosecution has against you looking for any flaw that may be in your favor.
Moreover, with the numerous contacts, he has made over the years with judges and prosecutors. He is in a suitable position to help you negotiate a plea deal that may have your charges reduced, or ensures that this ordeal is not recorded in your criminal record reducing your chances of getting a job in the future.
What we can assure you, at the Esfandi Law Firm, is that we will do everything in our power to ensure you get the best-case scenario. Therefore, if you, a friend, or a family member are facing criminal charges in Woodland Hills, do not hesitate to contact a top-rated Woodland Hills attorney near me, like the Esfandi Law Firm, to defend you.
Hire Seppi Esfandi
A criminal arrest is not something you should or can take lightly. Not only do you stand to face a number of legal penalties, but you could also face other consequences as well. We represent people accused of misdemeanors, felonies and infractions in Woodland Hills and throughout Los Angeles County.
Call Now 844-776‑5291, for a free consultation.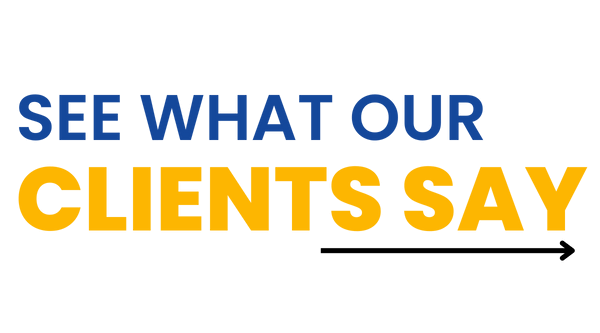 How to Win Your Case
We cannot stress enough that you read, understand and follow these 10 basic rules if you are criminally charged or under investigation: