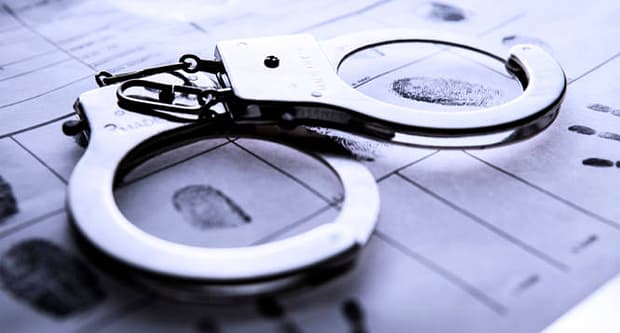 Protect Your Future Self When You Wrongfully Arrested
Wrongfully Arrested: Having a "criminal record" doesn't always mean that you have been convicted of a crime.
Employers are permitted to protect themselves by asking potential employees whether they have any felony convictions, and then get permission to obtain a criminal history. That printout contains all arrests, innocent or not. Although it's illegal to discriminate due to an arrest, good luck proving you were not hired because of an arrest on your record!
Since arrests can have a plethora of negative effects on someone's future rights, one of the most important things your attorney can do is eliminate any potential disability associated with your criminal record, especially if you were found not guilty, or your case was dismissed.
California has a number of mechanisms that provide relief for anyone who was cleared of wrongdoing or has been rehabilitated, including destroying any evidence of an arrest from your record.
What Exactly is a Criminal Record?
A criminal record, also known as a summary your criminal history, is a list of all of your arrests and convictions. Any time the police fingerprint you because of a criminal investigation, that information is added to your summary criminal history.
For an arrest, the history will list, among other things, the date, the charges, and the final disposition. If the district attorney refused to prosecute the charge, the summary criminal history should show that.
The history also lists all your criminal convictions, including the date of the conviction, the charges, the sentence, and whether the crime was a felony or a misdemeanor. If you entered and successfully completed a "diversion" program, the history should indicate that as well.
Can I get rid of an Arrest?
The California law that dictates the process for getting rid of a specific arrest is outlined in Penal Code 851.8 PC.
You can petition to have an arrest record destroyed if:
Your case was dismissed after charges were filed by the prosecutor's office;
You were arrested and no charges were filed by the District Attorney's office;
You were arrested, charges were filed, a jury acquitted you, and you are determined to be factually innocent.
According to PC 851.8, petitions to destroy an arrest record may be filed up to two years after the arrest was filed. After two years, an attorney can seek relief but must first seek a waiver from the court.
YOU ARE NOT ELIGIBLE IF:
You were convicted (either by a guilty plea or by a trial).
Filing a Petition for Factual Innocence At the Time Wrongfully Arrested
You should consult a licensed criminal defense attorney for help with the following:
Step 1. If you were arrested and charges were dropped or never filed against you by the prosecutor's office, your attorney should file a petition with the police agency that arrested you. If your criminal defense attorney persuades them, the police will seal your arrest record and your petition for 3 years from the date of the arrest, and thereafter destroy the arrest records along with your petition.
The police should respond with a decision on whether or not the petition was granted within 60 days. If they don't respond, the law interprets it as a denial of the petition.
Step 2. If your petition with the arresting agency is denied, your criminal defense lawyer can petition the superior court where the case would have been seen.
In this step, the court holds a hearing where the prosecution presents evidence supporting the arrest, and your criminal defense attorney presents evidence demonstrating there was no "reasonable cause" for the arrest, and that you are "factually innocent".
As you can see, these cases are sometimes difficult and they can become complex.It's best to work with a California defense attorney who has the experience and resources to see your case through no matter which way it goes.
We're Here to Help
Did the police arrest you and your case was dismissed or you were not convicted and wrongfully arrested? We cannot stress enough the importance of consulting and retaining a lawyer to protect your rights, privacy and future. We're here to help.
Need a Criminal Defense Attorney? CALL NOW: 310-274-6529
Seppi Esfandi is an Expert Criminal Defense Attorney who has over 22 years of practice defending a variety of criminal cases.