California Legal Services
SPECIALIST
Why Choose Us?
In 2010, Seppi Esfandi earned the rare distinction of being deemed a Certified Specialist Attorney by the State of California in Los Angeles.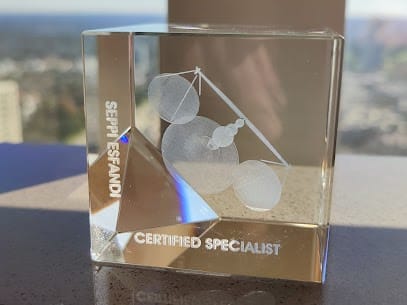 RECENT VICTORIES
›
‹
2021 - People v. A.G.Robbery, Petty Theft (PC 211)DISMISSED

2021 - People v. M.C.Domestic Violence (PC 273.5)DISMISSED, RECORD SEALED

2023 - People v. A.D.Attempted Murder, Felony Assault (PC 664)CASE WON

2023 - People v. E.L.Assault with a Deadly Weapon (PC 245a1)DISMISSED

2023 - People v. M.M.DUI & Driving with Suspended License DISMISSED

2023 - People v. A.A.Possession of Marijuana for Sale (HS 11359)DISMISSED

2022 - People v. D.C.Felony Theft w/ Strike Prior, Facing 7 YEARS!PROBATION

2022 - People v. C.H.Felony DUI with Great Bodily Injury (VC 23153)REDUCED TO MISDEMEANOR
Seppi Esfandi is ranked among the Top 1% of DUI Attorneys in California based on an extensive selection process.
Since 1927, the State Bar Membership affords Los Angeles criminal defense attorneys the right and privilege of practicing in California.
The Beverly Hills Bar Association takes pride in developing leadership, and in our willingness to the betterment of the Los Angeles criminal justice system.
Corporations engage top-rated criminal defense lawyers to investigate possible risks of criminal and civil liability.
A Message from Attorney Seppi Esfandi
I'm Los Angeles Attorney Seppi Esfandi. For over 22 years, my law firm has helped people with their legal problems in Greater LA, Orange County, and beyond. I realize that when you're calling me, you're in a bind and need someone who will support you through thick and thin. Ever since graduating from University of California Los Angeles Law School, I've helped people get their cases dismissed, and their money/damages recovered. We're always available to speak with you and look forward to hearing from you soon!
How to Win Your Case
We cannot stress enough that you read, understand and follow these 10 basic rules if you are criminally charged or under investigation: