Seppi Esfandi
Baldwin Park Criminal Defense Attorney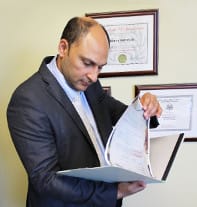 The Importance of Hiring a Lawyer
Were you or a friend arrested in Baldwin Park? Are you under criminal investigation and need counsel? A criminal arrest affects your career, family, reputation and freedom. Even worse is a criminal conviction. We will ensure your rights are protected and defended.
We're dedicated to protecting and safeguarding your freedom and future. We will aggressively defend you from beginning to end, allowing you to experience the best possible outcome. Our goal is to keep your criminal record clean!
FREE Case Review, Call Now: 844-776‑5291
What We Offer
Over the years, we have developed a unique business model. When you are our client, we promise to provide the following:
Proactive Counsel. Rather than taking a 'reactive' approach to defending our clients, we would rather 'hit the ground running' with each case we handle. We're a passionate, dedicated team that will go the extra mile for you when you need it most. Our goal is to win. We want to protect your freedom and future much like a family member.
Round the clock support. Whatever happens, we are available to you 24 hours a day, 7 days a week. Whether it's special court appearances or an emergency situation, our defense team is always connected to the case and available for you. Please feel free to keep our number handy in your phone contacts under "Law Offices of Seppi Esfandi", because you never know when you'll need it!
Confidentiality. We are aware of the importance of the cases entrusted to us, therefore we strictly observe the rules of lawyer-client ethics and protect your personal data. You can be sure that the information provided to us will not be publicly available to anyone, and we can even work to expunge charges, and seal your records for the future.
Individual approach. Each criminal case involves the development of a unique criminal defense strategy, which is based on a comprehensive learning of all aspects of the evidence, police report, and the prosecution's case. The strategies of the defense and prosecution can change depending on the receipt of new information and the nuances of the case. We stay ahead of the game with diligent, yet aggressive tactics.
Reasonable prices. We understand that few people have thousands of dollars put away to hire an attorney, especially when life‑changing crises happen. Money should not come in the way when hiring an attorney, so we try very hard to work with your budget. We offer payment plans as a courtesy, work with several legal lenders and at our discretion make our quality representation accessible to most folks.
The Law Offices of Seppi Esfandi prides itself on providing quality legal representation, not on quantity. This means each case is treated with the level of attention it deserves.
We Handle All Criminal Cases
Baldwin Park prosecutors can be relentless in their efforts to convict suspected criminals. We don't shy away from any case, whether you are facing a misdemeanor, felony, federal or state charge, we have the experience and connections inside and outside the courtroom needed to help you avoid the upending experience of facing a guilty verdict, conviction and a jail or prison sentence.
Here's a list of crimes we handle.
Free Consultation
The first step to ensuring your freedom by winning your case is to call us with a confidential call, and explain the details about the case. We will ask you specific questions that will help us get an understanding of where the case stands. We can assist in bail bonds, if needed and if you retain our services, we will start working on your case immediately. But the first step is to call us now at 844-776‑5291, for a free consultation.
Early Intervention is Best
The earlier you retain counsel the better, because there is something called 'Early Intervention".  Early intervention refers to the time between a defendant being arrested and their charges being filed. We're experts at contacting the prosecuting agency and convincing them that there is insufficient evidence to successfully prosecute. By utilizing an early intervention expert it's possible to have a case dismissed without any effect on one's criminal record.
Arraignment
At your arraignment you will be informed of the charges against you and will be asked enter a plea of either: guilty, not guilty, or no contest.  During arraignment the judge will also determine the specifics of your bail, or grant you permission to leave on your own recognizance.
Why a Criminal Law 'Expert'?
Seppi Esfandi is a Los Angeles criminal defense attorney who is an Expert in Criminal Law. He is one of only 70 hand-picked attorneys to hold this coveted distinction and is ranked among the top attorneys in Los Angeles. Esfandi was born and raised in Los Angeles and graduated from the highly revered UCLA School of Law. He has experience defending an array of crimes including, but not limited to: DUI, fraud, sexual offenses, juvenile cases and theft.
Call Now 844-776‑5291, for a free consultation.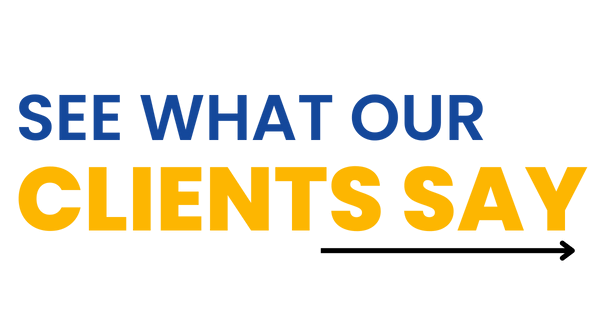 How to Win Your Case
We cannot stress enough that you read, understand and follow these 10 basic rules if you are criminally charged or under investigation: