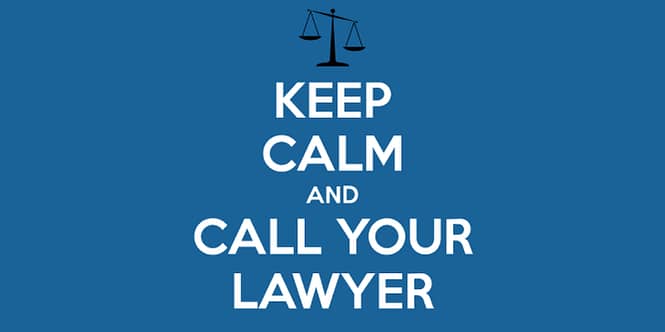 Can A Jail Record Conversations With My Lawyer?
Incarcerated individuals desire communication with their relatives, close associates, and legal counsel.
According to Penal Code §851.5, after being booked, an individual under arrest is entitled to make three local phone calls within three hours. If requested, the jailer can permit more than three telephone calls within the first three hours. There is no charge for making phone calls within the local area.
When speaking with an attorney on the phone, the details of your case will inevitably be discussed. Clients may have urgent questions for their attorney, which can only be answered if the attorney knows the case facts and the client's actions. The client's concern is understandable as they may worry about someone eavesdropping or recording their phone conversation with incriminating information.
Eavesdropping on Phone conversations between an attorney and a client is prohibited under Penal Code §636, but private phone companies automatically record all calls from jail. Police and district attorneys can review the calls later to look for evidence related to witness intimidation, escape plans, or other specified crimes.
Attorneys in certain counties can request that their office phone calls not be recorded. In Orange County, for example, inmates have access to non-recorded phones for contacting lawyers. The typical recording stating "this call may be monitored" is absent when the client dials from jail.
A personal visit is the preferred mode of communication, but it may not always be feasible due to time constraints. It enables document review, document signing and eliminates eavesdropping concerns. In-person meetings permit whispering in case the client is concerned about potential monitoring. Also, a crucial aspect of an effective defense is establishing a good working relationship and rapport with your attorney; a face-to-face meeting makes that possible. Police officers who intentionally deny arrested individuals access to their lawyers can face misdemeanor charges. PC 825(b). If a visit is denied, this code section permits the detainee to claim $500 in compensation.
Phone Companies In Prisons Are Recording Conversations Between Lawyers And Their Clients.
Two companies that provide phone services to prisons, Securus Technologies, and Global Tel Link, have reportedly been accused of secretly recording a large number of phone calls between attorneys and prisoners in at least nine different states, according to VICE's Motherboard. Prosecutors are also said to have had access to these private attorney-client conversations.
According to reports, Securus has recorded numerous conversations between lawyers and their clients incarcerated in California, Kansas, Louisiana, Maine, Missouri, Texas, and Wisconsin, in addition to more than 1,500 calls between lawyers and inmates in New York City jails. The GTL allegedly recorded discussions with Maine, Florida, and California attorneys.
If the attorney's phone number is not on a "do-not-record" list, then Securus told Motherboard that they record all calls from correctional facilities. According to the company, sometimes their system inadvertently records calls to attorney numbers that are not registered.
Securus' internal audit in New York exposed a failure to honor over 100 defense attorneys' requests not to record their numbers. Lawyers from Maine, California, Texas, and Louisiana are said to have experienced a similar lack of cooperation or hold-up when requesting information, with Motherboard reporting that the wait time occasionally exceeded a year.
Is It Admissible To Use The Phone Call As Evidence During The Trial, Even If The Case Was Not Discussed?
Possibly, affirmative. On occasion, telephone conversations made from detention facilities are employed to bring forth fresh and distinct accusations against the accused party. A prevalent instance of new charges being brought about is when a perpetrator advises a witness or the purported victim to disregard a subpoena or decline to give testimony. The previous utterances may be utilized as evidence to levy accusations of witness intimidation against the defendant. As an illustration, should a judge issue a temporary protection order (TPO) mandating that the defendant should not communicate with the alleged victim and the defendant contravenes the order by either making or receiving a phone call from the plaintiff while incarcerated, the defendant may face new charges for infringement of the protection order.
An alternative means for utilizing prison phone conversations against an accused individual in court is if there are inconsistencies between the defendant's statements in the calls and their testimony during the trial.
Need an Attorney? CALL NOW: 310-274-6529
Seppi Esfandi is an Expert Attorney who has over 21 years of practice defending a variety of cases.