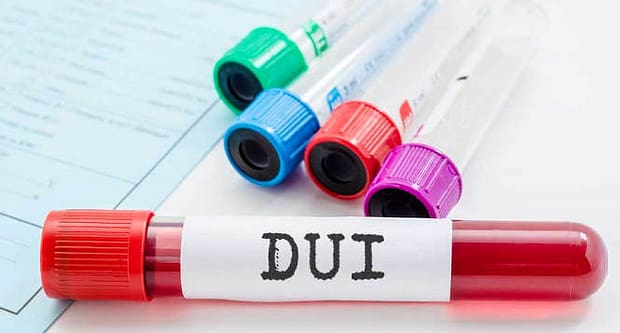 Case Dismissed
Did the Police Violate Title 17 Regulations? Any violation of "Title 17" in the California Code of Regulations can be your ticket to dismissal of your DUI charge. The regulations in Title 17 can be quite intricate and confusing, so it's best to consult with a seasoned DUI attorney about your case.
If there is any violation or mishandling during this procedure, a motion to suppress the evidence can be filed and the prosecutor will likely dismiss the charges.
A Title 17 violation can be the key to a successful DUI defense strategy. The results range from a complete dismissal, to a DUI plea bargain, to a not-guilty verdict if the case goes to trial.
What Is the Police Violate Title 17 Regulations?
Title 17 of the California Code of Regulations comprises all the rules and procedures that have to be followed by police officers and crime laboratories when testing blood alcohol levels as part of a DUI investigation. There are three types of tests that can be performed:
a chemical blood test,
a breathalyzer test, or;
a urine test (used in case a blood sample cannot be collected).
DUI Blood Tests
A brief overview of a few key Title 17 requirements for Blood Testing in California:
The blood draw must be performed by an authorized technician
The draw site must be cleaned with an alcohol-free cleaning agent
A sufficient amount of anticoagulant and preservative must be placed in the blood vial (clotting or fermenting could produce high false readings of blood alcohol concentration (BAC))
The anticoagulant or preservative in the vial must not be expired
The anticoagulant and preservative must be sufficiently mixed with the sample
The blood sample must be properly stored
DUI Breath Tests
Rules and procedures for DUI breath tests according to Title 17:
The breath testing instrument must be calibrated every 10 days or 150 uses, whichever comes first
The breath sample must be from the deep lung air, or "alveolar air"
The suspect must be observed for at least 15 minutes prior to taking the sample
During the 15 minutes prior, the person must not eat, drink, smoke, vomit, or regurgitate
DUI Urine Tests
DUI / DUID urine test regulations according to Title 17:
The person submitting the urine test must first void his/her bladder and then provide a urine sample at least 20 minutes later. A sample taken any earlier is not accurate timewise.
The urine sample must be properly stored and retained for 1 year so that you may retest it later by yourself with a third-party laboratory if needed.
Urine tests are usually given only if a blood or breath test is unobtainable, or if the defendant is suspected of driving under the influence of drugs or a combination of drugs and alcohol.
We're Here to Help
If you or a loved one is being charged with a DUI crime in California, we invite you to contact us immediately for a free case review. Schedule an appointment to meet with us in person, or feel free to submit an evaluation online and we will get in contact with you ASAP. We can provide a free consultation in our office located in Century City, or by phone.
Our experienced and assiduous attorneys will be sure to fight until the end to reduce or drop your charges completely.
Need a Criminal Defense Attorney? CALL NOW: 310-274-6529