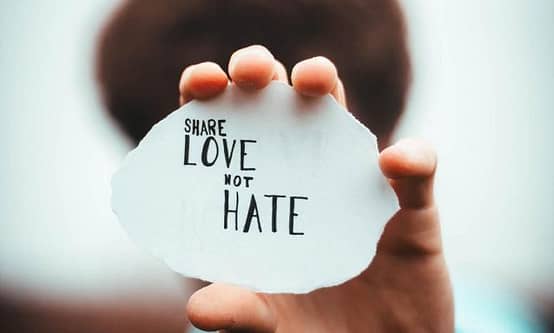 Hate Crimes in Los Angeles
Los Angeles sees a wide range of crimes each year, from theft to kidnapping. In the first half of 2021, Los Angeles has seen a considerable increase in hate crimes. As a matter of fact, the city recently recorded its highest hate crime rate in a decade.
In April of 2021 alone, there were 62 reported hate crimes in Los Angeles, the highest monthly total since 2010.
Concerns for African Americans in Los Angeles
According to data from the Los Angeles Police Department, African American Angelenos are often the targets of hate crimes. Between January and May of 2021, Black residents in Los Angeles were the targets of 59 reported hate crimes.
During the same period last year, 31 reported hate crimes were targeting Black residents. This represents a 90% increase.
In addition to hate crimes, anti-Black bias is also on the rise. The first months of 2021 accounted for a 69% increase in instances of anti-Black bias.
It is important to remember that the reports for 2020 may be lower than average because of the COVID-19 shelter-in-place orders.
What Is a "Hate Crime"?
Many people are unsure of what constitutes a hate crime. According to the Los Angeles Police Department, a hate crime is an illegal action or attempted action directed against someone because of the victim's characteristics or identity.
Qualifying characteristics include the victim's actual or perceived:
Race
Nationality
Religious affiliation
Sexual orientation
Gender identity
Disability
It is crucial to note that attempted crimes based on these criteria also qualify as hate crimes. For instance, an attempted murder motivated by the victim's gender identity is a hate crime.
Even certain types of threats may fall under this category if the above characteristics drive them. Criminal threats are defined clearly under the California Penal Code (PC 422):
"Any person who willfully threatens to commit a crime which will result in death or great bodily injury to another person, with the specific intent that the statement […] is to be taken as a threat […] shall be punished by imprisonment in the county jail not to exceed one year, or by imprisonment in the state prison."
Consider the following example. Even if the perpetrator does not harm the victim, the threat of torture might qualify as a hate crime.
Hate crimes can be distinguished from "hate incidents." The latter typically involve abuses that are motivated by race, sexuality, or gender identity. However, a hate incident does not result in the formal reporting of a crime.
Increasing Anti-Black Hate Crimes in Hollywood
The co-founder of Black Lives Matter Los Angeles, Dr. Melina Abdullah, noted that Black people have historically faced extreme inequity and a disproportionate amount of hate crimes.
Between January and May of 2021, eight Black Angelenos were the targets of these crimes, which was more than in any other Los Angeles neighborhood.
One criminal targeted a transgender victim. Another crime was the result of religious bigotry. And the remaining six were racially motivated.
Three of these crimes involved racial slurs or hate-related language. Black men experienced more hate crimes than Black women in the city.
Between January and May, 42 Black Angeleno men were the victims of these crimes. During these same months, 15 Black women were the targets of hate crimes.
According to Dr. Abdullah, the increase in anti-Black crime in Hollywood and Downtown L.A. may be a reaction to recent racial and economic justice protests.
Recognizing an Ongoing Social Problem
The increase in anti-Black hate crimes is terrifying for many Los Angeles residents. Jasmyne Cannick, a local journalist, reported that Black Angelenos disproportionately suffer from these crimes.
She cited a 2019 study from the Los Angeles County Commission on Human Relations. This report concluded that Black people experience more race-based hate crimes than any other group in the city.
Some of these incidents involved physical violence. In total, more than 40% of the 2019 hate crimes in Los Angeles involved assault. In contrast, only 1% of these incidents involved robbery.
Only one hate crime case in 2019 involved an attempted murder.
Black Angelenos account for 9% of residents in Los Angeles County. Despite this, they suffer a disproportionate brunt of local hate crimes, some of which involve violence.
Cannick noted that this distressing increase in anti-Black crimes could only be reversed if Los Angeles residents and leaders are willing to discuss it.
We Are Here to Help
If you or someone you love has been charged with a crime, do not wait. Contact an accomplished criminal defense lawyer at the Esfandi Law Group. We provide all new clients with a free case review.
Call us to schedule an in-person appointment or submit an evaluation online. When you reach out online, we will contact you as soon as possible.
The skilled defense attorneys at Esfandi Law Group are ready to protect your rights. We will fight hard to reduce or drop the charges against you.
Need a Criminal Defense Attorney? CALL NOW: 310-274-6529
Seppi Esfandi is an Expert Criminal Defense Attorney who has over 20 years of practice defending a variety of criminal cases.