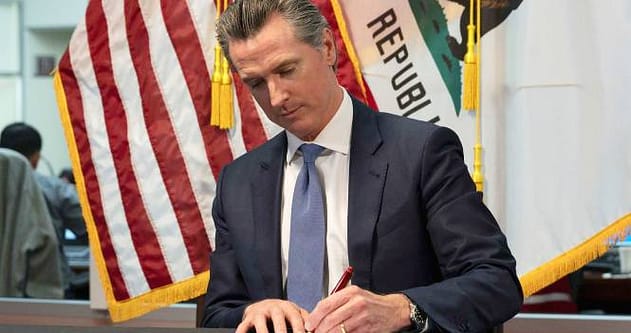 Senate Bill 731
California Senate Bill 731 primarily focuses on automatically expunging most felony convictions four years after the case concludes. Serious felonies, violent felonies, and felonies requiring sex offender registration are exempt from this.
Felony arrests that do not lead to charges are automatically removed from your record after three years, regardless of whether the crime could have resulted in state prison or county jail time.
Additionally, SB 731 includes significant measures such as:
Existing law establishes the Commission on Teacher Credentialing and requires them to issue teaching and services credentials.
The commission must appoint a Committee of Credentials and report allegations of acts or omissions that may result in adverse action against applicants or holders of credentials.
A conviction for a controlled substance offense can result in the denial of an application or renewal of a credential.
This bill would prevent the presentation of a conviction for possessing specified controlled substances over five years old and for which relief was granted to the committee.
Defendants sentenced to county jail for a felony can petition to withdraw their plea and enter a plea of not guilty after completing their sentence.
The court must dismiss the accusations against the defendant and release them from penalties and disabilities resulting from the crime, except for sex offenses.
The Department of Justice must review records in the criminal justice databases monthly and identify persons eligible for arrest record relief without a petition or motion.
This relief is currently available for misdemeanors and certain felonies, but this bill would extend it to all felonies, including those punishable in state prison.
The Department of Justice must also review records monthly and identify persons eligible for automatic conviction record relief.
This relief is currently available for certain convictions, but this bill would expand it to include felony convictions if certain conditions are met.
Having an experienced post-conviction attorney is crucial because the court can use its judgment to provide relief based on unique circumstances in each case.
In California, expunging a DUI or sealing criminal records is complex.
To begin, you must file a request with the court. Next, you must submit the necessary documents to the district attorney's office and the court clerk. The petition will be approved, and your records will be closed unless there are objections. But in case of any opposition, you must attend court to present your arguments.
Eligibility Criteria
The bill primarily covers felony convictions, with a few exceptions. To be eligible, specific criteria must be met, such as:
The person was found guilty post-January 1, 2005.
The person fulfilled the necessary sentence, probation, or parole.
The person remained free of any additional felony convictions for four years.
Implications for Employers
The new law imposes significant limitations on the types of criminal records employers can legally obtain and consider for hiring, even though it does not modify the Labor or Government codes. Under the new law, employers cannot reject job applicants based on past criminal records related to "less severe offenses" like domestic violence or fraud since those records would be kept confidential. This remains valid regardless of the employer's ability to reject the applicant based on the previous law due to the conviction history being directly and negatively related to the job's specific responsibilities.
The legal implications of an employer using a criminal record mistakenly included in a background report remain uncertain despite being supposed to be sealed. This type of occurrence occasionally happens, adding to the ambiguity. Employers should consult legal advisors before making any hiring choices based on an applicant's criminal record, especially in the coming period as the Department of Justice and background-check firms adapt to the new legal obligations.
Critics of SB 731 have raised concerns regarding potential discrimination in hiring by employers outside of California. They argue that this bill may hinder out-of-state employers from conducting regular background checks, including mandatory ones, for specific roles in financial, tech-related, and insurance institutions.
Can you Regain your Right to Bear Arms?
SB 731 wouldn't reinstate your gun rights if they were taken away due to a domestic violence conviction, whether a felony or a misdemeanor. Obtaining a Governor's Pardon is the only way to regain your firearm privileges.
Need an Attorney? CALL NOW: 310-274-6529
Seppi Esfandi is an Expert Attorney who has over 22 years of practice defending a variety of cases.