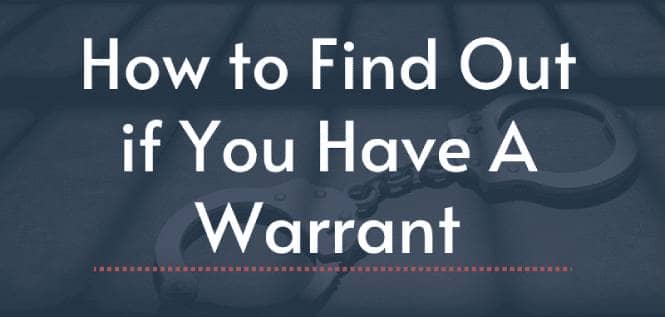 3 Types of Warrants in California
If you suspect that you may have an outstanding warrant in California, we highly advise that you confirm whether your suspicions are true or not by proactively handling this issue as quickly as possible and avoid further problems with the court.
So what exactly are the three types of warrants?
They are court orders signed by a judge that allows police officers or any other relevant authorities to arrest or search a person or premise in connection with a specific charge.
For a search warrant to be issued, law enforcement or any other relevant body must convince a neutral judge that they have probable cause for a warrant. If the judge finds probable cause, they will sign and issue an active warrant.
What Types Of Warrants Can Judges Issue In California
There are three types of warrants that a judge can issue in the state of California:
An Arrest Warrant
This type of warrant gives law enforcement officers the power to arrest the defendant written in the warrant. This is issued when a person is believed to have committed a crime following evidence brought forth by a district attorney or peace officer or after a grand jury indictment.
A Bench Warrant
Just like the arrest warrant, the bench warrant gives law enforcement officers the power to arrest the person mentioned on the warrant. However, unlike an arrest warrant, this isn't issued because of suspected criminal activity.
Bench warrants are issued when the defendant is found in contempt of court, such as when they:
Search Warrant
This type of warrant does not give the police the power to arrest someone, but it does give them the authority to search the following:
business premise
or any other area
You should know that once a judge signs a warrant, the court clerk will enter it into the relevant court or law enforcement website, making it accessible to anyone who can access the Department of Justice website.
Thus, any police officer nationwide can obtain this information to see if a person has an active arrest warrant.
Find Out If You Have an Outstanding Warrant In California
There are various ways a person can find out if have an active warrant:
Search the Sheriff or Court Website
If you have an idea from which county in California your warrant is coming from, you could easily search their Sheriff's department website or court's website to see if they have a warrant issued against you or not. However, this method only works if you are sure which county the order will be coming from.
Remember, court clerks will update arrest warrants on these websites once they are issued. Thus, if you have a warrant out there and a county name, you can definitely use either of these websites to find it.
For example:
Los Angeles Superior Court Criminal Case Search (fee required)
Orange County California Active Warrant Search
Search the Relevant Superior Court of California's website
This method is especially useful if you are unsure which county your warrant will be coming from. Every county in California has a Superior Court of California website.
For example:
Search Your County Courthouse, Call Criminal Division
Search LA County Criminal Courthouses, Call Clerk
Therefore you can conduct a warrant search there to see if there has been an issue against you. However, to use the site to run a warrant search, you have to include:
Full name
Date of birth
Driver's license number
Court case number
Conduct A Criminal Background Check
There are two ways a person can conduct a criminal background check. You can choose to do it yourself and search through public records, criminal records, and government agency records, or outsource the job to a third party who will conduct the check.
For example:
California Arrests (fee required)
Once the check is complete, it will show you whether you are subject to a warrant, suspected of any criminal activity, exposed to potential criminal liability, wanted by law enforcement, or have violated a particular California Penal Code.
I Have A Warrant. What Next?
If you have a warrant against you, you must contact a criminal defense attorney as quickly as possible to help you address this issue as promptly and efficiently as possible.
Need Further Assistance?
If you have been charged with crime, it is important to contact a skilled criminal defense attorney right away. Seppi Esfandi is an Expert Los Angeles Criminal Defense Attorney who has over 20 years of practice defending a variety of criminal cases.
Need an Attorney? CALL NOW: 310-274-6529
Seppi Esfandi is an Expert Attorney who has over 22 years of practice defending a variety of cases.