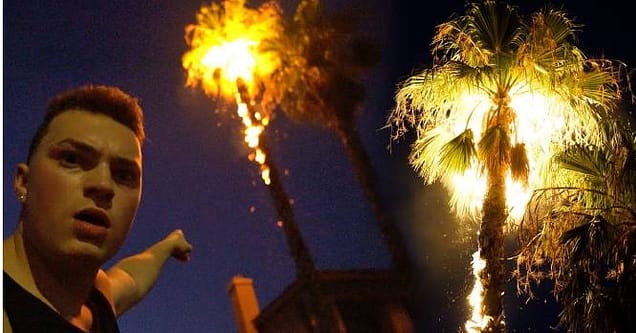 Try Not to Do This
The 4th of July — Independence Day — often means barbecues, fun in the sun, and for many, some adult beverages, too. Although it's supposed to be a day of celebration, July 4th has also become a day when certain crimes spike.
Whether it's a misjudged decision to get on the road that results in a DUI, shooting off fireworks after a municipality quiet time, or something worse, this national holiday is one of the times of the year when crimes spike.
If you've been arrested for a crime or misdemeanor, you have the right to an attorney to defend your rights and protect you. and have the experience and knowledge you need for skilled representation in your criminal case.
What Are Some Common Crimes on July 4th?
Local law enforcement officers know that certain crimes are more prevalent on Independence Day. That's why they may be looking more closely for perpetrators of the more common offenses. Understanding some of the situations that could be suspect can help you make responsible choices to avoid being arrested.
Driving Under the Influence
Suppose your Blood Alcohol Content (BAC) is at least .08%. In that case, you are legally prohibited from operating a motor vehicle, including a car, truck, motorcycle, or even a bike or scooter.
If you're pulled over and your breathalyzer rates .081% or more, you could be charged with misdemeanor DUI. If you were involved in an accident, you could face additional penalties.
Los Angeles County requires a four-month period of an ignition lock, which means you must blow into a breath tester before the vehicle will turn on. The car won't turn on if your BAC is above the legal limit. You could also be assessed fines of up to $1,000 and spend up to 48 hours in jail.
Your best bet to avoid being charged with this crime? Have a designated driver, stay at home, or call a ridesharing service to get you back home after a party.
Boating Under the Influence
Operating a boat or other watercraft while under the influence of alcohol or drugs is illegal in California, and the same BAC rules apply.
The penalty for BUI in California is potentially six months to one year in jail (although many times, a professional criminal defense lawyer may be able to get your sentence suspended) and up to $1,000 in fines.
However, if your BUI charge was tied to an injury on the water, known as a "wobbler," you could face misdemeanor or even felony charges.
The best way to avoid these charges? Have a sober boat driver or consider hiring one, and make sure that anyone operating watercraft, such as a jet ski, isn't drinking or using drugs.
Underage Drinking
Many Los Angeles adults consume alcohol on the 4th of July, but minors do, too. If you're having a party with a mix of under-and-over 21-year-olds, monitor minors' consumption carefully.
If a minor is found in possession of alcohol, they face Minor in Possession charges, which can mean fines of up to $250 and up to 32 hours of community service. If someone under 21 is pulled over for a DUI Under 21, they may face stiffer penalties than someone over 21.
In addition, the BAC for a minor DUI in California isn't .08% — it's .05%. California also has a zero-tolerance law, which means that the individual could face a civil charge in addition to the criminal misdemeanor MIP charge.
The best way to avoid these charges is to watch carefully if you have teenagers or young adults at your home for a party. Keep a careful eye on your own children and know what their plans are on July 4th.
Disorderly Conduct
Unfortunately, alcohol can lead to shenanigans like fights, altercations, and unsafe stunts. Disorderly conduct (intentionally causing public inconvenience or alarm) covers a wide range of unruly behavior and usually results in misdemeanor charges and potentially jail time or fines.
The best way to avoid a disorderly conduct charge is to try to avoid getting into situations around people who could make you angry. If you know someone you dislike will be at the same event and there will be alcohol there, consider making other plans.
Furnishing Dangerous Fireworks to a Minor
Furnishing explosives or dangerous fireworks to anyone under 18 is a serious criminal offense that can lead to felony convictions and even prison time for those convicted.
Have You Been Arrested for a Common Independence Day Crime?
If you've been arrested or charged with one of these common July 4th crimes — or any other type of crime — then you're entitled to representation and legal protection during a police interrogation.
Esfandi Law Group is a skilled criminal defense legal team here to protect your rights and help mitigate any penalties you face. Contact us today for a consultation — don't try to fight a criminal charge on your own!
Need an Attorney? CALL NOW: 310-274-6529
Seppi Esfandi is an Expert Attorney who has over 21 years of practice defending a variety of cases.