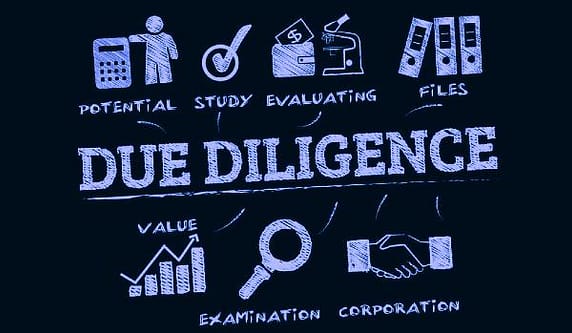 Good Questions to Ask a Criminal Defense Attorney:
1. What information do you need from me?
When seeking to move forward with a criminal defense attorney, you want to know what types of information and documentation they might need from you. Not only can this query help make you a better prepared defendant, but it will also provide you with insight into how organized the attorney is and whether he/she knows offhand what is required to properly defend your specific case.
This will also permit you to learn what your potential role would be as a defendant/client. What level of participation does the attorney anticipate for you during the proceedings? The attorney should be able to articulate how your increased or minimized involvement would help build the strongest possible case in your favor.
2. What do you need in order to properly evaluate my case?
During any initial consultation with an attorney, it is wise to make sure they have all the information and documentation they may need to accurately assess your case. The attorney should be able to evaluate the merits of the charges brought against you by reviewing the information and/or complaint filed by the People. Any police reports or interrogation transcripts can aid in the attorney's assessment of a probable cause determination, any potential witnesses or incriminating statements given. Any copies of previous communications with the alleged victim(s) may help to establish potential defenses or poke holes in the prosecution's case. If you have in your possession, rap sheets or information relating to prior criminal convictions is extremely important to provide. And of course, if you have a legitimate and lawful alibi, be sure to bring any and all evidence to the attorney for thorough analysis.
Any knowledgeable attorney, in addition to collecting information at this meeting, will also be gauging your posture as a potential witness, should your matter proceed to trial. He/she should be able to evaluate any apparent traits like memory/memory loss, sincerity, accuracy, attitude or poor communication skills during your time together. This will also allow him/her to diagnose whether trial is a good fit for your particular situation overall.
3. How long will the case take?
Even though every case can vary on its slated trajectory through the California criminal court system, there is indeed a general timetable by which particular cases flow. An experienced attorney should be able to foresee all the upcoming milestones in your case (i.e., if it hasn't taken place yet, when and what your arraignment will consist of; whether and when a preliminary hearing will be held; how long the discovery process will take; when pretrial motions will most likely be filed; and/or an anticipated trial date).
Having a potential timeline outlined for you is one of the significant (yet small) things a prospective attorney can do to help put your mind at ease during such a tumultuous time. You will most likely be tense enough heading into criminal proceedings – knowing what to expect at each stage can help lessen the amount of anxiety and stress profoundly.
4. What steps can I take to secure the lowest sentencing possible?
Although this may be a tough question to answer depending on your specific circumstances, you want to get a sense of the attorney's ability to advise on future activity and his/her level of concern about the consequences of client's behavior. Does the attorney genuinely care about properly counseling his/her clients and helping them to avoid the criminal justice system moving forward, or is a defendant simply a paycheck?
A prospective attorney should advise any and all defendants to avoid any criminal exploits, to be wary of whom they associate with and where they spend their time, to be extremely cautious of what they post on social media and to avoid communicating with the victim(s) or any likely witnesses, among other cautionary directives.
5. How can I make sure to stay in contact with you?
Attorneys are busy by the nature of their jobs. So, it's hard to expect an attorney to be perpetually available. However, finding yourself facing criminal charges is a daunting experience and you want an attorney who will not only zealously represent you, but who will also keep you informed on the progression of every step concerning your case. Effective attorneys will make the time to respond to their clients in an expedient fashion and will reach out ahead of time to remind clients of court dates and other required appearances. Nonetheless, to be sure you and your attorney remain in continual contact, it is best to ask what their preferred method of communication is (i.e., phone call, text, email, etc.) and what the best times might be to reach out.
Facing criminal charges is not something anyone hopes to have to deal with. However, hiring the right attorney can change the overall toll the process takes on you – knowing that you have a skillful, confident and competent advocate by your side. Ultimately, in order to find the right attorney for your specific case and circumstances, be sure to do the appropriate research and ask the right questions ahead of time.
Depending on the circumstances, it is usually a solemn experience when stepping into a criminal defense attorney's office. Most people are facing criminal charges at this juncture, and it can be a confusing and scary time. As with anything so vitally important as your freedom, it is best to be as prepared as possible. It is important to hire the right attorney to represent you and to protect your interests. In order to do so, you need to know what you are looking for and what questions to ask to determine who's best fit to represent you.
6. How long have you practiced law?
It is important to know the professional background of the attorney you may hire. What overall experience does the attorney possess? When stepping into a courtroom, every defendant should feel that they have a knowledgeable, seasoned and aggressive attorney by their side. You want someone who not only understands and can readily and aptly interpret the law, but someone who is willing to fight for your reputation and freedom.
It is also helpful when you are represented by someone who knows the dynamics of the particular courthouse you are being tried in. Does the attorney already have established relationships with the judges, court staff and prosecutor's office? Having these connections can certainly be of importance when dealing with scheduling issues, pre-trial motions and even plea deals.
7. What kind of cases have you handled before?
When looking for the right attorney to represent you in your criminal matter, you want to make sure you hire someone with the appropriate expertise relating to your particular charge.
Has the attorney previously represented clients with similar charges or case facts?
How were those cases resolved?
An attorney who has had previous experience defending clients in matters analogous to your case is more likely to be skillful at navigating the specifics of your case, and is more likely to provide you with an overall better outcome.
8. Is your practice primarily focused on criminal law?
It is critical to know what the makeup of your attorney's legal practice is. There are law firms that practice general law or oversee multiple practice groups. Adversely, there are attorneys and firms that specialize in one specific area of law. As a defendant facing criminal charges and a potential prison sentence, it is imperative to have an attorney representing you who is well-versed in California criminal law and procedure. You want an attorney who has the capacity to challenge the prosecution on their command of the rules of evidence and ultimately force them to prove you are guilty beyond a reasonable doubt. It is much easier for a seasoned criminal defense attorney who has handled numerous and varied criminal cases to not only meet the prosecution head on, but to appreciate the particulars of your case and to therefore craft the best legal strategy to protect your liberty.
9. Have you ever been a prosecutor?
As a defendant entrusting the momentous task of protecting your life and liberty to someone else, you want to know who that person is and what their core values are.
Has the attorney previously been on the other side of the table, coveting the most convictions possible?
Or has the attorney always practiced criminal defense?
There are different legal/strategic methods learned and used by the prosecution as opposed to defense counsel; as a defendant it is important to be aware of what experience your attorney has had and whether he/she has obtained a sufficient wealth of knowledge related to defending criminally-charged clients.
Additionally, someone who has a background as a public defender versus as a prosecutor may be more understanding and compassionate to the circumstances surrounding a defendant's arrest and even more readily comprehend the complexities of the defendant's situation. Ultimately, you have to ask yourself if you would rather be represented by someone who would (and has) sent scores of individuals to prison, or be represented by someone who has consistently defended the little guy?
10. What are your educational and professional qualifications?
As when researching any professional you seek to hire, you want to make sure you know the full breadth of your prospective attorney's qualifications. As a potential client, you want to make sure that the person who could represent you has graduated from an accredited law school and is a member of the State Bar of California. You may also want to ask what bar associations and/or professional organizations the attorney belongs to; the answer can provide you with insight into his/her background, their involvement or lack thereof in the local legal community, and the overall standing of your prospective legal counsel.
11. Have you ever been sanctioned or accused of attorney misconduct?
Likewise, you may want to question if the attorney you are looking to hire has ever been sanctioned or accused of attorney misconduct. Unless the attorney can provide you with a reasonable explanation, it is generally a major red flag if former clients have accused the attorney of impropriety, or he/she has been formally sanctioned by any bar association or legal entity. You want the attorney who will ultimately represent you to be honest, trustworthy and in good standing with the bar.
12. What is your relationship with former clients like?
It is ordinarily not a positive sign if an attorney cannot maintain a good relationship with a client after having represented them. This could indicate that the representation was either sub-par or the attorney was indifferent to the client's needs.
You want an attorney who is going to be responsive and knowledgeable about your case during this tremendously stressful time. Asking the attorney about his/her relationship with former clients, as well as reviewing online testimonials and reviews is an excellent way to gauge how the attorney has treated clients in the past and ultimately, how your case might be handled by him/her in the future.
13. How often do your cases go to trial?
This is a great question for two reasons:
it allows you to find out how proficient your potential attorney may be in the courtroom should your case go to trial, and
it permits you to learn how knowledgeable the attorney may be at negotiating and/or finalizing plea deals in the event you choose a non-trial route.
Criminal proceedings can be a tiring and stressful ordeal; you want to have the confidence that as your case is progressing not only is your attorney one step ahead of the prosecution, but that he/she is flexible enough to skillfully prepare for trial, or obtain a plea bargain on your behalf if that is the option you prefer.
14. How much will my defense cost and do you offer payment plans?
A good criminal defense attorney is genuinely trying to help you and based on the situation will let you know what he/she is able to do. Therefore they will likely be willing to offer a payment plan that fits your budget needs, so you will be able to afford the service.
For more detailed information regarding paying an attorney, please see our article "Should You Hire an Attorney Until the Preliminary Hearing, or for the Entire Case?".
15. Where Should You Start?
Start by calling a top criminal defense attorney, one who preferably adds value, and keeps your record in good shape. We recommend you get started as fast as possible.
Need a Criminal Defense Attorney? CALL NOW: 310-274-6529
Seppi Esfandi is an Expert Criminal Defense Attorney who has over 20 years of practice defending a variety of criminal cases.