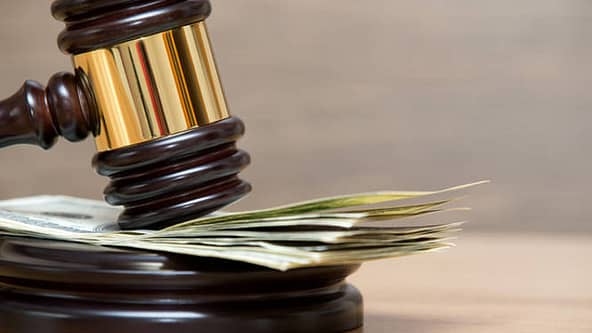 Criminal Defense Attorney Fees: The Good and The Bad
In Criminal Defense Attorney Fees subject, After being arrested, you may find yourself going through the arduous task of hiring a criminal defense attorney. After contacting several, you may be asking yourself "How can some attorneys charge as little as $699 while others charge as much as $10,000?"
Unsurprisingly, the answer is the type of representation that you'll receive. Attorneys who charge a fixed price typically don't deliver the same type of representation that an attorney who charges each case independently will.
A skilled criminal defense attorney who charges more for their services works very hard to have a client's charges reduced, or their case dropped altogether. Comparatively, a fixed cost attorney works with the prosecutor to come up with a plea bargain to have the case resolved quickly, but this resolution won't always be best for their client. Spending less time is their main goal, while taking on as many clients as possible. In many ways, this is not much different than what a public defender does.
Choose an Attorney that Actually Cares
Because a skilled criminal defense attorney has more experience taking clients to trial and building cases they often charge more for their services. This experience leads to a greater level of confidence when going to trial and subsequently a better outcome for their clients. A skilled criminal defense attorney will gather the necessary evidence, information, witnesses, etc. to build a strong case and have the charges reduced by the prosecutor or go to trial in an attempt to prove a client's innocence.
An unskilled attorney doesn't want to go to trial and the prosecutor knows that, this gives the prosecutor the upper hand when deciding the terms of the agreement. When a prosecutor determines the terms of the agreement the outcome is never beneficial for the defendant.
Free Consultation
If you have recently been arrested, please don't hesitate to call us for a free, no-obligation consultation with Seppi Esfandi. During your call, Mr. Esfandi will hear the details of the case and advise you on the best approach to defend yourself.
Call Us for a FREE Case Review: 310-274-6529
Seppi Esfandi is an Expert in Criminal Law who has over 16 years of practice defending a variety of criminal cases.