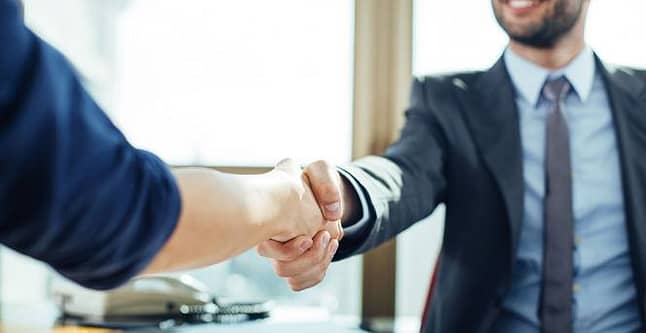 Your Own Personal Confidant
Attorney—client confidentiality is one of the cornerstones of the American justice system, protecting the privacy of conversations between a client and their attorney. It extends to all areas of the law, from estate planning and writing wills to criminal cases.
Police are prohibited from listening to these private conversations, and lawyers may not reveal what they discuss with their clients with any other party.
Understanding what is and isn't covered by attorney-client privilege and who it extends to can help you feel more secure when discussing your case.
In the professional relationship between lawyers and clients, the balance of power lies more on the client's side than the lawyer's. This is intentional, as it helps ensure that clients have a fair defense opportunity.
What Is Attorney-Client Privilege?
Clients, in this relationship, are defined as a person who receives legal services from an attorney. Attorney-client privilege also covers someone who is consulting with a lawyer to determine whether to book professional services with them.
The general rule of attorney-client privilege is that the client may refuse to disclose the information discussed with their lawyer and prevent other people from revealing confidential communications involving their receipt of legal services.
This means that no one can force a client to divulge what they talk to their lawyer about, the lawyer can't discuss their conversations, and the client can prevent the lawyer or anyone else from talking about their confidential legal matters.
Other members of the client's legal team are also covered by the attorney-client privilege, including paralegals who may be working on the case.
The Special Attorney-Client Privilege Rule in Criminal Cases
In criminal cases, however, there is an exclusion to the protection of attorney-client privilege.
In criminal cases, the client is still allowed to prevent their attorney or a representative of the attorney (associate, paralegal, law clerk, etc.) from disclosing facts that came to their knowledge through protected attorney-client conversations.
However, if a client retains legal services in order to attempt to pursue future criminal activity, then the confidentiality privilege is null and void.
If the client uses their legal counsel to understand the legal nuances of an action that they can reasonably be expected to know is a crime, then the conversation isn't protected. The lawyer or representative may disclose the information they learned about their client's intentions.
Who Is Considered a Representative of an Attorney?
All parties who are involved in performing duties under the direction of a lawyer can be considered to be a representative of the lawyer.
As part of their role, any individual who handles lawyer-client conversations is also bound by the attorney-client privilege. This can include paralegals, a legal secretary who may type up a client's statement, or a law clerk who is assisting with the case.
Paralegals are prohibited from participating in attorney-client privilege — that is, they can't take a confidential statement or have protected conversations with their lawyer's client in a police station.
However, even team members who provide administrative support are required to uphold the rights of the clients that their lawyer represents.
Lawyers Are Required to Oversee Client Confidentiality
As per the American Bar Association's (ABA) Model Rules for Professional Conduct, Model Rule 5.3, a lawyer that directly supervises another person who isn't a lawyer will be responsible to make sure that professional obligations are met with regard to confidentiality.
In essence, this means that layers are responsible for their staff's adherence to attorney-client privilege rules.
Regardless of who breaches a client's privilege, the ABA holds the lawyer responsible. A lawyer whose staff breaches client confidentiality rules may face discipline by the ABA or even lose their license to practice law.
How Can Attorneys Protect Their Clients?
The structure of a law office prevents clients from being exposed by a breach of privilege. Attorneys may have all employees sign non-disclosure agreements that protect their clients. They can also scrupulously vet their staff before hiring.
Utilizing software specifically designed for the needs of law offices also helps ensure that the office's electronic communications and internet access are protected from incursions. Many programs have restricted access to sensitive information and are able to track who has accessed particular documents.
The structure of the attorney-client privilege is purposefully designed to protect the interests of each client, whether they're guilty of a crime or not. The optimal client experience is one of trust and security. When lawyers demonstrate that they take confidentiality seriously, clients receive better representation.
Do You Need a Lawyer?
Have you been charged with a crime? Do you need the confidential services of an experienced attorney? The Esfandi Law Group has the experience and knowledge to represent your interests in a court of law.
At the Esfandi Law Group, we specialize in defending people who are facing criminal charges. No case is too complex. Call today for a free, confidential consultation about your case.
Need a Criminal Defense Attorney? CALL NOW: 310-274-6529
Seppi Esfandi is an Expert Criminal Defense Attorney who has over 22 years of practice defending a variety of criminal cases.