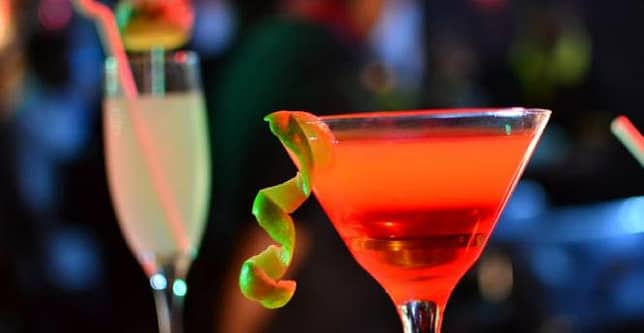 California Date Rape Laws
Being charged with a rape offense can be a very terrifying situation. Getting charged with rape crime comes with a lot of damage to different sectors of life, particularly to your reputation. This is mainly because of the highly negative stigma associated with most rape crimes.
Date rape is one of the most common types of rape that occurs in California. It is considered illegal under the California Penal Code 261. Date rape describes the act of committing a non-consensual sexual act with a person with whom you have a prior relationship, like a friend or a girlfriend, or are willingly spending time together.
There are a variety of rules and regulations that govern how date rape crimes are handled in the state of California. As such, if you find yourself accused of date rape, you will need to understand these laws better to ensure you are fully ready to defend yourself in court and are aware of the consequences you could be facing if convicted. So here are some of the things you should know about California date rape laws.
Consent May Still Be An Issue, Even in a Relationship
Some individuals believe that simply because they may have had a sexual relationship with an individual before, they cannot be accused of date rape. However, this could not be further from the truth. California rape laws state that every act of sexual intercourse requires consent. Thus, because a person consented to have sex with you before does not allow you to have access to them sexually without their permission.
This is why you can still have cases of rape even for married couples under the California Penal Code 262 – spousal rape. Thus, to avoid a case of date rape, you need to ensure that every sexual encounter you have, even if it is with someone you have had an intimate relationship with, requires absolute consent.
Intoxication, Whether Voluntary or Involuntary, Can Invalidate 'Negate on Consent'
We all know that alcohol or drugs can harm judgment. People have done things under the influence that they never thought they would do when completely sober. Thus, it can be hard to prove whether the defendant actually gave proper consent when they are under the influence of alcohol or drugs.
However, the way the alleged victim got intoxicated can help the jury determine whether consent should be taken into account or not. If the supposed victim was voluntarily intoxicated and consented to have sex with someone. The jury and judge will take into account the individual circumstances of the case before they decide whether the consent is valid or not. It is not uncommon for someone to willingly agree to take part in a sexual act while intoxicated and then regret it the next day when they are sober. Thus, in such a case, it can be hard to accuse the other party of date rape.
However, if the intoxication happened involuntarily, meaning that the victim was either secretly drugged or given alcohol without their knowledge. This automatically makes their ability to give consent impossible. Thus, if an individual involuntarily intoxicates another party to the point where they are unable to give consent, then has sex with them. This individual can be charged with date rape.
Date Rape Will Lead To A Tier Three Sex Offender Registration
Nearly everyone convicted of a sex crime will have to register as a sexual offender as part of their sentencing. California has a Three-Tier registration. The higher you go on the tier, the longer you have to register as a sex offender. If convicted of date rape in California, you will have to register as a Tier Three sex offender.
This means that you will be registered as a sex offender for life.
Related Articles
I Have Been Charged With Date Rape. What Should I Do?
The first thing you should do once you learn about your date rape allegations is to contact a competent criminal defense attorney. Remember, a date rape conviction can have permanent devastating effects on your life. Thus, you want to ensure you have a solid defense to protect yourself and the best ways to do this is by contacting a lawyer.
Get in touch with our firm, and we will help you with your date rape allegations.
Need an Attorney? CALL NOW: 310-274-6529
Seppi Esfandi is an Expert Attorney who has over 21 years of practice defending a variety of cases.