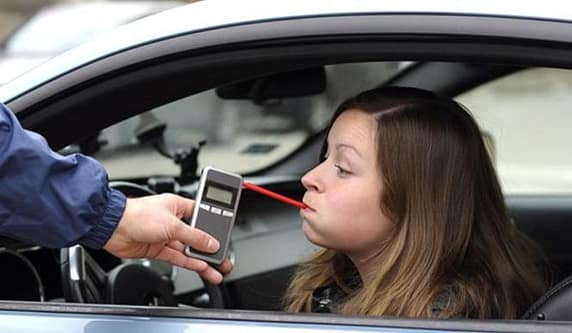 California is an 'Implied Consent' State
In California, drivers who are arrested for DUI are typically given the choice between a breath or blood test. Since California is an "implied consent" state, any driver who refuses chemical testing can still be charged with a DUI. If you have recently been arrested for DUI in California, you likely have questions about what exactly implied consent is and how it can impact your DUI case and future. 
What Does Implied Consent Mean?
Under California law, all drivers are presumed to have given their "implied consent" to chemical testing for alcohol and/or drugs if they are arrested on suspicion of DUI. This doesn't only apply to drivers in the Golden State with California driver's licenses — it's for every person driving on a California roadway, regardless of what state their license was issued in. Implied consent allows the state to enforce criminal and administrative penalties on drivers who refuse chemical testing.
What Chemical Tests Can a Driver Refuse Under California Law?
When someone is pulled over for DUI, the officer will conduct a DUI field investigation to verify whether or not there is probable cause to arrest them. The officer does this by interviewing and observing the driver before asking them to take part in a series of field sobriety tests specially designed to test the driver's coordination, balance, and ability to remember and follow instructions. Then, the officer will ask the driver to take a breathalyzer test using their preliminary alcohol sensor (PAS) device. Drivers under 21 years old or drivers who are already on probation for DUI are required to take the PAS test when asked but, all other drivers have the right to refuse the test without being penalized.
It's important to note that implied consent only applies to drivers who have been lawfully arrested for DUI. If the officer has probable cause to believe a driver is drunk or high, they will be arrested and typically taken to the police station. If a motorist is suspected of driving under the influence of alcohol, the officer will give them the choice between a breath test on a breathalyzer machine or a blood test. The officer must read an admonition to the driver that describes both types of test options while also informing them that refusing to take either test will result in criminal charges and a 12-month license suspension. If a driver does refuse one test, the other option must be provided to them. For drivers who are suspected of driving while high, the officer will likely request a blood test since there is no way for the breath to measure or detect drug intake. 
When Can Police Require a Person to Submit to Blood Testing?
There are three conditions in which California police can require you to take a blood test:
When they have a warrant for the test
Suspicion of a DUI
Suspicion of a DUID
Defenses for DUI Test Refusal Charges
The most common and often effective defense that a defense lawyer can raise is that your arrest was not "lawful." For example, if the arresting officer did not have probable cause to stop you for DUI.
Consequences of Refusing a DUI Chemical Test
As we mentioned, if you refuse to take a chemical test, you will still likely be charged with a DUI. However, you won't be charged with driving with a BAC of above 0.08% or higher. If you are charged with refusal, you are also subject to "refusal enhancement penalties" that can include:
First-time DUI charge: 1-year driver's license suspension with possible jail time of up to two days and nine months of alcohol education classes.
2nd DUI charge: 2-year driver's license suspension with possible jail time of up to four days.
3rd DUI charge: 2-year driver's license suspension with possible jail time for up to 10 days.
We Are Here to Help
The refusal does also add mandatory jail time to any underlying sentence. Additionally, the DMV will suspend your license for one year. These penalties are harsh, which is why it's essential to work with an experienced and skilled criminal defense attorney if you have been arrested for DUI.
Los Angeles Criminal Defense Attorney Seppi Esfandi specializes in DUI cases. He is an experienced Los Angeles DUI attorney who is dedicated to the defense of DUI cases. Due to his years of experience, Esfandi is very informed and familiar with the process and will provide hands-on representation at every point in the case.
Your future is far too important to attempt to navigate this challenge alone. Contact Esfandi Law Group today for a free consultation.
Need a Criminal Defense Attorney? CALL NOW: 310-274-6529
Seppi Esfandi is an Expert Criminal Defense Attorney who has over 20 years of practice defending a variety of criminal cases.