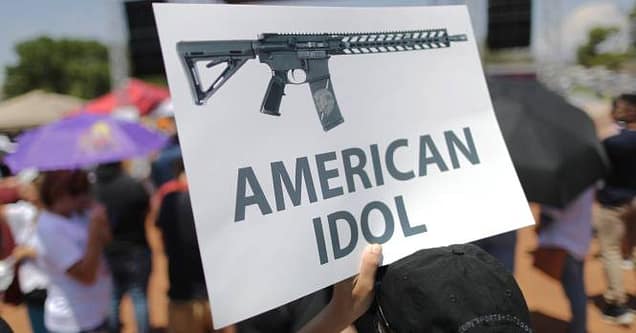 Stricter Gun Laws
California lawmakers are hoping stricter gun laws will help curb crime in the Golden States. Earlier this month, a federal appeals court in California reinstated the state's ban on the sale and possession of high-capacity magazines that can funnel over ten rounds of ammunition into a single firearm.
Gun rights activists have already promised to appeal the ruling with the United States Supreme Court. The ruling overturns a past ruling declaring the state's large-capacity magazine ban unconstitutional. Furthermore, it suggests the appeals court will likely hold up the states' ban on assault weapons, which were deemed unconstitutional in a June 2021 ruling.  
Meanwhile, the Los Angeles City Council unanimously voted to ban ghost guns at the end of November. Ghost guns are untraceable firearms that are built from parts ordered online and/or produced with the use of a 3D printer. A recent investigation by The New York Times found that ghost guns accounted for 25-50% of firearms recovered at crime scenes in Oakland, San Diego, San Francisco, and Los Angeles in the past 18 months.
Ghost guns have been able to thrive because of a loophole in federal law — the parts used to build these privately-made firearms are classified as components, not actual guns. Therefore, people purchasing them aren't required to submit to background checks or register their weapons. This makes ghost guns powerfully attractive to people banned from owning firearms, including convicted felons, domestic abusers, children, and people who are mentally ill.
Ghost guns were used in two recent police shootings in California. The first was the June 2020 killing of two Bay Area police officers, and the second was the grievous wounding of two LA County deputies as they sat in their patrol car.
Smash-and-Grab Robberies
The state's gun crackdown comes amid a spike in smash-and-grab robberies that have prompted the governor to call for tougher measures to combat organized crime across California.
Penal Code 25400
Who is Allowed to Carry a Concealed Weapon in California?
California Penal Code 25400 PC makes it a crime to carry a concealed weapon in the Golden State. But, the statute doesn't apply if you have a lawful concealed carry permit, which allows you to lawfully carry a concealed weapon.
In order to be convicted of breaking this law, a prosecutor must prove:
You concealed a firearm on your body or in your vehicle.
You knew about the the concealed gun's presence.
The firearm was substantially concealed.
This crime is charged under law as a misdemeanor. But, it can become a felony if certain criteria are met to lead to a sentencing enhancement, including:
You have a prior felony conviction or conviction for any California firearm offense.
The firearm is stolen, and you knew or had reasonable cause to believe it was stolen.
You are/were actively involved in a criminal street gang.
You unlawfully possessed the firearm.
You are prohibited from possessing a firearm under California Penal Code 29800.
Are There Places Where Guns Are Prohibited in California?
Yes. Even if you are a law-abiding gun-owning citizen, if you bring a gun into the following places in California, you will be charged with a crime — whether the gun is loaded or not:
School grounds
Public meetings and buildings
Government buildings
The governor's mansion
Airports and other passenger vessel terminals
Public transportation facilities
Contact a Criminal Defense Attorney
Are you concerned about how these new laws will impact you? Do you feel like your right to own a gun has been jeopardized by these decisions? Seppi Esfandi is here for you. Esfandi has decades of experience as a California gun crimes attorney. He has the knowledge and experience to successfully fight for your second amendment rights.
Call us to schedule a free consultation and learn how to fight back against any criminal charges.
Need a Criminal Defense Attorney? CALL NOW: 310-274-6529
Seppi Esfandi is an Expert Criminal Defense Attorney who has over 20 years of practice defending a variety of criminal cases.