CA Penal Code 647(J)(4) PC
PC 647(J)(4) – California "Revenge Porn" Law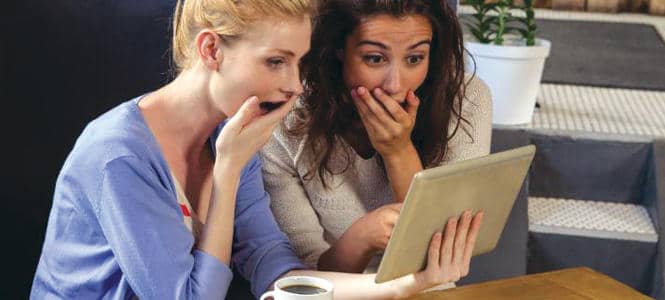 California "Revenge Porn" Law – Table of Contents
What is California "Revenge Porn"?
California "Revenge Porn" Law becomes an issue when a sexual relationship ends on a bad note, and one party seeks California "Revenge Porn" law, money or simply entertainment at the expense of the victim's privacy, as long as the required elements of the "Revenge Porn" Law crime are present.
It is a form of 'non-consensual pornography', and the images are usually shared online. Since 2013, California has specifically outlawed California "Revenge Porn" Law in Penal Code Section 647(J)(4) PC:
In California, it is a crime to post publicly or otherwise electronically distribute a digital image of another identifiable person's "intimate body parts", or an image of the person depicted engaged in an act of sexual intercourse, sodomy, oral copulation, sexual penetration, or an image of masturbation by the person in order to "harass, cause fear in, or lead to injury of that person".
Required Elements of California PC 647(J)(4)
There is a violation of California's "Revenge Porn" law statute if:
A person has possession of a sexual image of another person;
He or she intentionally distributes the image;
There was an understanding that the image would be private;
The perpetrator knew that distribution would cause serious emotional distress; and
The victim actually suffers serious emotional distress.
The law applies when the distribution would likely incite or produce "harassment" by a third party.
"harassment" means a knowing and willful course of conduct directed at a specific person that any reasonable person would consider seriously tormenting, terrorizing, annoying or alarming to the person, and that serves no other legitimate purpose.
Prosecuting California "Revenge Porn" Law
To prove this crime, the criminal prosecutor must show that the defendant:
took pictures or videos of another person's intimate body parts, with the mutual understanding that such images will be kept confidential; AND
distributes such images, where the victim is identifiable; AND
has the intent to cause serious emotional distress to the victim; AND
the victim actually suffers emotional distress.
Intent can be hard to prove in the criminal courts, and the prosecution bears the burden of proof beyond a reasonable doubt.
A good criminal defense attorney will find several good arguments to mitigate or eliminate the element of intent.
Penalties for California "Revenge Porn"
The crime of "Revenge Porn" is a misdemeanor.
The punishment is a maximum of six months in jail and a $1,000 fine with additional fines for repeat violations. But the penalties are raised to up to one year in jail and a fine of up to $2,000 if:
It's a second or subsequent conviction;
The defendant has any other convictions for invasion of privacy; or
The victim was a minor (also subject to a child pornography charge)
Defending California "Revenge Porn"
As with any crime, each case is unique and it's best to consult your criminal defense Lawyer. With that said, here are the most common 'general defenses' for a California "Revenge Porn" Law charge:
The device the images were stored on was hacked
The defendant had no intent on releasing the images publicly
The victim gave consent to post the images
The defendant did not intend to cause any harm to the victim
Nonconsensual pornography is a serious crime that is not taken lightly in California courts. Talk to an experienced Los Angeles Criminal Defense Attorney to see what can be done to minimize damage to your criminal record. In many cases, your charges may be dropped altogether.
Need to consult an Attorney? Call Us: 310-274-6529
How to Win Your Case
We cannot stress enough that you read, understand and follow these 10 basic rules if you are criminally charged or under investigation: