CA Penal Code 1001.80 PC
Military Diversion: A Better Way Forward For Veterans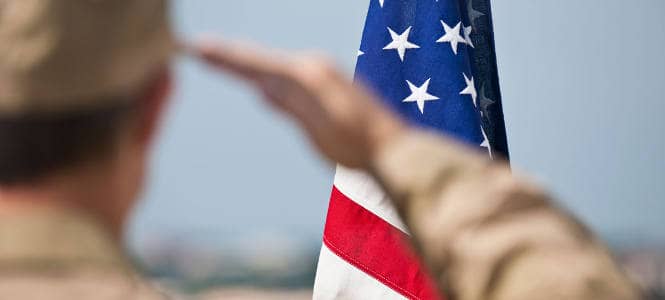 Military Diversion: A Better Way Forward For Veterans – Table of Contents
Why is Military Diversion Important?
At this point in Military Diversion Penal Code 1001.80, now 17 years and counting into the War on Terror, the large toll taken on those serving in our nation's military is becoming more and more evident with each passing year. While the massive physical toll that war and combat can exact on both active-duty and returning veterans is readily apparent, there is a sneakier and at times more insidious toll that is only just becoming better understood. This, of course, is the mental trauma that all too often accompanies our returning soldiers. There are a number of proposed explanations as to why we are seeing such a dramatic increase in mental trauma, but while this is being sorted out on the macro level, there are too many veterans and active-duty soldiers suffering on a day-to-day basis. Sometimes, this suffering can lead to coping mechanisms that run afoul of the law, primarily substance abuse and the complications that arise therefrom.
Understanding this intricate symbiotic dance of the existence of untreated or undertreated mental health issues stemming from military service, the seeking refuge in illicit substances to ameliorate the effects of the mental health issues, and then the higher risk of running afoul of the law as a result, the state of California attempted to address this by codifying into law Penal Code § 1001.80 PC in 2014.
California PC 1001.80 allows veterans and active duty military personnel who suffer from mental health issues or cognitive impairment due to trauma to be eligible for treatment instead of jail time for specific offenses. This program has come to be known as "military diversion" and allows a judge the discretion to postpone criminal proceedings for misdemeanor offenses while the defendant obtains the necessary treatment they need.
Who Qualifies for Military Diversion?
In order to qualify, according to California PC 1001.80(a)(1) PC, one would need to either be a current, active-duty member of the armed forces or be a veteran of said armed forces. Furthermore, according to § 1001.80(a)(2), in order to qualify for military diversion Penal Code 1001.80, the person should be suffering from, as a direct result of their military service, one or more of the following:
Sexual trauma,
Traumatic brain injury ("TBI"),
Post-traumatic stress disorder ("PTSD"),
Substance abuse, or
Mental health problems.
How Do I Request?
If it is determined by the court that a person meets both requirements under Code § 1001.80(a)(1) and Code § 1001.80(a)(2), there is no additional requirement that the individual pleads guilty or no contest in order to obtain the military diversion Penal Code 1001.80. In order to move forward with it, the individual's criminal defense attorney only needs to request the military diversion Penal Code 1001.80 from the court. Once this is done, the court will either grant the request outright or, depending on the judge, request an evaluation of the individual in order to decide whether or not to grant the diversion.
After the court agrees that the defendant qualifies either immediately or after an evaluation, and assuming the individual also consents to the process, the individual will then be enrolled in a diversion program for treatment. Once this happens, all criminal proceedings will be put on hold for anywhere up to and including two years while the individual undergoes treatment. Treatment programs usually last between one and two years. After enrolling in such a program, the on-hold criminal proceedings can go one of two ways depending on the success of the individual in treatment. If the diversion results in the successful completion of the program, all charges against the individual will be dismissed. However, if the individual is unable to complete the program in its entirety, the original criminal proceedings will resume from where they left off.
What Happens Once I'm Enrolled in Military Diversion?
Once enrolled in the military diversion Penal Code 1001.80 treatment program, which, again, lasts anywhere from one to two years depending on the program, the individual must comply with all conditions instituted by the court. Some typical conditions include attendance of treatment and/or counseling sessions, submission to alcohol and/or drug tests, and positive reports from the administrative agency overseeing the treatment which, at minimum, must be given to the court every six months. If the administrative agency reports that the individual is not performing satisfactorily or if the court determines that the treatment is not working, the court can decide to hold a hearing at any time. As part of its discretion, the court can then end the diversion and continue with the criminal proceedings against the individual.
While military diversion Penal Code 1001.80 can be a great, compassionate, and more humane way of dealing with the lingering effects of war trauma on soldiers, it is not a panacea available to all soldiers who meet the previously described restrictions in the code. For example, another restriction placed on those eligible for military diversion Penal Code 1001.80 programs is that the offense in question must be a misdemeanor and not a felony. Felonies are not available for military diversion Penal Code 1001.80. The good news is that the most common legal problems facing active-duty and military veterans fall under the misdemeanor category, including but not limited to driving under the influence and narcotics possession infractions.
Military Diversion is usually only available to first-time offenders.
Furthermore, while not set in stone, military diversion Penal Code 1001.80 is most often only available to first-time offenders. Therefore, an individual who has a prior conviction for the same offense will oftentimes be referred to the Veteran's Court rather than being given the military diversion Penal Code 1001.80 route offered by California PC 1001.80. Veteran's Court, which is a relatively new development in the law, provides a more structured and tightly regimented program than military diversion Penal Code 1001.80. Similar to drug courts, domestic violence courts, DUI courts, homeless courts, and family treatment courts (to name a few), Veteran's Court is a problem-solving style court that is known more generally as "collaborative justice" in California. The Veteran's Courts have been established in Los Angeles, Orange, San Bernardino, and Ventura counties. If this is the direction that an individual must go due to prior offenses, she will be able to work collaboratively with their attorney, the prosecutor, judge, and a Veterans Administration caseworker to design and navigate the individual through their treatment plan. Similarly to the military diversion Penal Code 1001.80 path, successful completion of the Veteran's Court program can also result in the charges being dismissed, this time under California PC 1170.9(h). However, one major difference is that if forced to go the Veteran's Court route due to circumstance, the individual will have to be found guilty, plead guilty, or plead no contest to the charges brought against them, and treatment will be offered as an alternative to a prison or other sentence.
It is evident that California has made significant strides in finding alternative methods of getting active-duty and military veterans the treatment they need and deserve as opposed to punishing them with incarceration with the institution of laws like PC 1001.80 that allow for military diversion Penal Code 1001.80 for misdemeanor offenses. There is still much more work to be done on behalf of those in our armed forces, but alternative pathways like military diversion Penal Code 1001.80 that lead away from incarceration are a great start.
We Want to Help
If you or a loved one is an active-duty member of the armed forces or a veteran suffering from sexual trauma, PTSD, traumatic brain injury, issues with substance abuse, or other mental health problems as a result of your service, and you've been charged with a misdemeanor offense in the Southern California area, we invite you to contact us immediately for a free case review.
Our experienced and assiduous Los Angeles Criminal Defense Attorneys will be sure to fight until the end to achieve the desired results.
Call Us for a FREE Case Review: 310-274-6529
How to Win Your Case
We cannot stress enough that you read, understand and follow these 10 basic rules if you are criminally charged or under investigation: