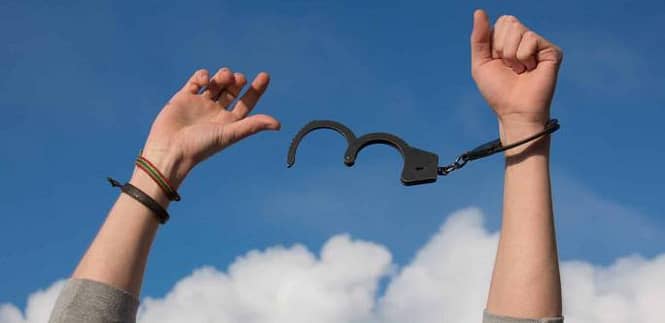 Step One: Get Out of Jail
Not all people convicted of crimes in California are immediately taken away to jail.
Sometimes, the judge delays sentencing to give the person convicted of the crime some time to "get their affairs in order."
A 'Cruz Waiver' is a procedure used in California criminal law that requires defendants to stay out of trouble while their sentencing is pending. Under a Cruz Waiver, defendants are usually able to avoid waiting behind bars for their sentencing hearing. 
Cruz Waivers are often negotiated as part of plea deals between the defense attorney and the prosecution. When this is the case, the judge will ask the defendant to agree to — and sign — a Cruz Waiver as a condition of being released from custody before sentencing.
If the defendant violates the term of their release or they fail to appear for their sentencing date, the judge has the right to relinquish their right to the terms of their plea agreement — meaning, they'll likely get a harsher punishment and sentence.
Cruz Waivers generally come in the form of an alternative sentence in the plea deal. They're an exception to the rule that defendants have the right to withdraw their plea deal if the court doesn't accept it. They get around this rule by allowing the court to impose the alternative sentence in the agreement, which can be up to the maximum sentence allowed by statute.
Take the following examples:
Theo agrees to a plea deal for a misdemeanor theft charge that carries up to four months in the county jail on the condition that he doesn't have a criminal record. But, the probation report comes back and reveals that Theo does, in fact, have prior convictions, thus a criminal record, or
Scarlette is convicted of a DUI. But, she's not sentenced immediately, and the judge offers her a Cruz Waiver. While awaiting sentencing, Scarlette gets arrested for shoplifting, or
Sebastian is offered a Cruz Waiver while awaiting sentencing for his Kidnapping charge. His attorney alerts him that his sentencing hearing has been set for May 4th. But, Sebastian does not show up to the hearing.
Cruz waivers allow the court to impose higher penalties if a defendant does the following after pleading guilty to a crime:
Commits another crime (Scarlette).
Does not show up to their sentencing hearing (Sebastian).
Violates any other rule set forth by the court (Theo).
Now, there is one stipulation: Say Sebastian's attorney forgot to tell him his court date was May 4th, or he accidentally told him it was the 5th. In this case, it wouldn't be fair to punish Sebastian as he did not knowingly waive his rights under the Cruz Waiver. So, these offenses must be knowingly and willfully made. Also, courts can't impose harsher penalties than agreed to in the plea deal merely because the defendant didn't appear at the sentencing because this would infringe on their constitutional rights to due process. Instead, the defendant has the chance to fight their criminal charges for failing to appear.
When Are Cruz Waivers Available?
Cruz waivers aren't available in just any case. In order to be eligible for a Cruz Waiver, the defendant:
Must have pleaded guilty or filed a no-contest plea,
Must be out of custody on either bail or their own recognizance at the time of their plea deal, and
Must receive a stay in sentencing from the court so they can "get their affairs in order" before they surrender to custody.
If all of the above conditions are met, the judge will often require a Cruz Waiver before releasing the defendant until their sentencing hearing.
If the defendant knowingly agrees, the waiver relinquishes certain rights if they're charged with a crime or fail to appear at sentencing. These rights are:
The terms of the original plea deal
The right to challenge a harsher sentence
The right to withdraw their guilty plea
Where Does the Cruz Waiver Get its Name?
The Cruz Waiver gets its name from the California Supreme Court case People v. Cruz. The waiver is also sometimes called a "Vargas Waiver," after an ensuing appellate court case, the People v. Vargas.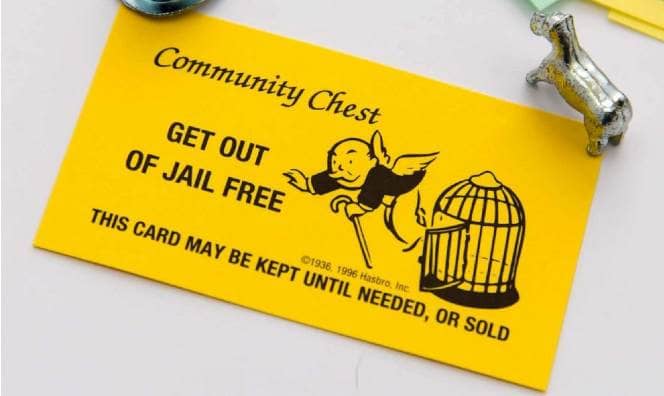 Benefits of Cruz Waiver
The main — and obvious — benefit of a Cruz Waiver is avoiding jail time. This allows defendants to get their affairs in order before they spend time away for the crime they've committed by doing things like:
Notifying their boss
Breaking their apartment lease
Turning off their utilities
Pausing or ending any subscription services
Arranging custody for their children
Putting their belongings in storage
Tying up any other loose ends and obligations
Since Cruz Waivers have the possibility of turning into enhanced sentences if you break one of the court's rules, it's critically important to discuss the options with a skilled criminal defense attorney.
Do You Need a Lawyer?
If you've been accused, arrested, or charged with a crime, you should not make any decisions without consulting a criminal defense attorney. If you or a loved one is being charged with a crime, we invite you to contact us immediately for a free case review. Our experienced attorneys will be sure to fight until the end to reduce or drop your charges completely.
Need a Criminal Defense Attorney? CALL NOW: 310-274-6529
Seppi Esfandi is an Expert Criminal Defense Attorney who has over 20 years of practice defending a variety of criminal cases.