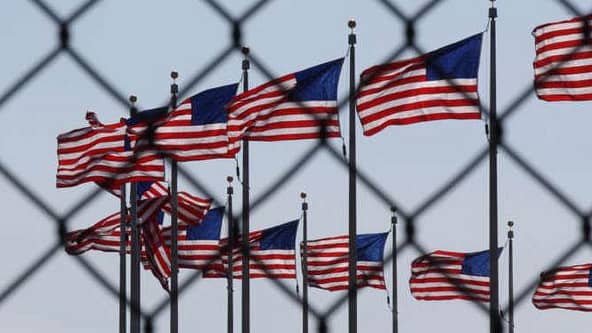 What crimes are "Deportable Crimes in California"?
When it comes to deporting an immigrant out of the United States, U.S. Immigration and Customs Enforcement (ICE) authorities are guided first and foremost by security concerns. So, what exactly is the basis for a person to be deported from the country and what crimes are deportable in California?
List of Deportable Crimes in California
Here is the list of the crimes that are considered 'deportable crimes' in California:
Kidnapping or smuggling by people, facilitating illegal immigration to the United States (PC 207).
Entering a fictitious marriage with immigration intentions. [1]
Committing a criminal offense under aggravating circumstances or committing 2 immoral crimes. (A criminal offense aggravated by physical violence is always a reason for refusing political asylum and makes it impossible to obtain citizenship if it was committed after October 28, 1990).
Committing a crime related to the transportation and sale of drugs (The exception is marijuana "for own use", if detected no more than 30 grams) and weapons (CA HSC 11352).
Burglary (PC 459).
Committing a crime related to domestic violence and abuse of child (PC 11164-11174.3).
Fraud or the forgery of documents, in particular, in order to obtain immigration privileges, the right to work in the US and other privileges.
Participation in terrorist activities, membership in a terrorist organization, as well as espionage, illegal export of goods, technology and information, as well as other activities that threaten public security.
Rape (PC 261)
Assault with a Deadly Weapon (PC 245(a)(1))
Murder or Attempted Murder (PC 187)
Child pornography (PC 311) or sexual violence against a child.
Prostitution (PC 647(b)) and pimping (PC 266h)
DUI with aggravating factors (VC 23153).
Hit and Run (VC 20001, 20002)
Vandalism (PC 594)
Extortion (PC 518-527)
Money Laundering crimes (18 U.S.C. 1956 and 1957).
Bribery, Counterfeiting, Forgery.
Spying.
Crimes of a "morally vicious character", which in general constitute crimes committed with the intent of theft or deceit; crimes with causing or threatening physical harm; crimes in which the infliction of physical harm is a consequence of reckless behavior, as well as crimes of a sexual nature.
These are just some of the most applicable grounds on which a citizen of another country who is in the United States, both in status and without status, can be deported from the country.
How is the Deportation Determined?
For a person to be deported from the country, there must be justification.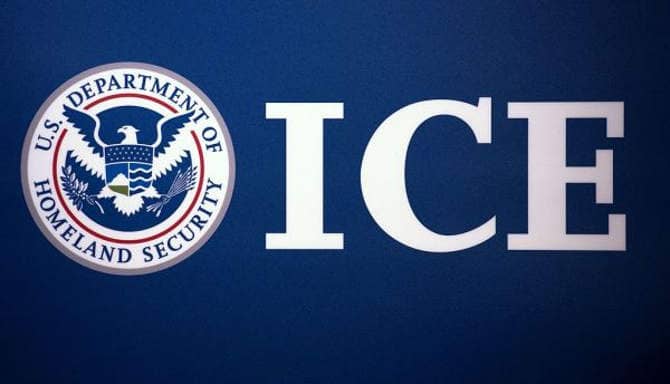 U.S. Immigration and Customs Enforcement
Currently, the Department of Homeland Security announced that it would be prioritizing deporting non-citizens who "posed a serious threat to public safety or national security".
Specifically, immigrants convicted of an "aggravated felony" (attempting to illegally cross the border included) or a "crime of moral turpitude" (especially within the first 5 years of residence, or their 2nd conviction).
It should be noted that charging an alien with a deportable immigration violation is paperwork-intensive. ICE agents must fill out roughly 20 forms:
Immigration Detainer
Report of Removable Alien (like a police arrest report)
Advice of Rights (advice of the right to notify consular officials from the alien's home country)
Sworn Statement
Notice to Appear/Bond/Custody Processing Sheet (used to obtain supervisory approval to move forward with a charging document and custody decision-making)
Notice to Appear (or other charging document, such as Notice and Order of Expedited Removal)
Warrant of Arrest
Notice of Custody Determination
Immigration Bond Form (for those who will be posting bond in lieu of detention)
Order to Detain (or, alternately, Order of Release on Recognizance)
Alien Booking Record
Property Receipt Form
Notice of Action (for voluntary return cases)
Notice of Visa Cancellation
Information for Travel Document or Passport (prepared for foreign consular officials for aliens who do not have the documents required by their countries of origin for repatriation)
Recently there has been a tightening of the system with the new administration's policies, which feels that too many criminal aliens were exempted from deportation based on family ties. However, some local law enforcement officials ignore ICE requests to detain people without a court order.
U.S. Immigration Court
Immigration Court is an administrative court controlled by the U.S. Department of Justice. Over 200 Immigration Judges preside over 50 Immigration Courts nationwide. Their duties include determining whether convicted criminal foreign nationals will be removed from the country.
Do you need a Defense Lawyer for Immigration Court? Very much so. Without a lawyer, your chances are slim to none.
Board of Immigration Appeals
The Board of Immigration Appeals (BIA) reviews the verdicts of the U.S. immigration courts and the immigration violation arrests by U.S. Customs, Border Protection and U.S. Immigration and Customs Enforcement.
The BIA decisions are the final administrative action in all cases. The next stage is usually in the United States court of appeals (if allowed by statute).
Non-Citizen Felonies are Statistically Rare
Despite the number of immigrants being targeted and detained for possible deportation, research by "The Migration Policy Institute" indicates that serious crimes committed by non-citizens are actually rare.
It is estimated that out of nearly 2 million non-citizens who are eligible for deportation based on their criminal history. 820,000 of those are illegal aliens (undocumented immigrants).
Only about 300,000 of the almost 2 million were convicted of a felony (ranging from serious crimes like murder, to minor crimes like attempting to re-enter the country illegally).
Another 390,000 were convicted of a 'significant misdemeanor', such as drunken driving. But what constitutes a misdemeanor can vary greatly from state to state, and can be anything from shoplifting to a small marijuana possession offense.
Looking at the 'Detainer' Details
Half of the 95,085 immigrants targeted by ICE for possible criminal deportation in 2015 did not have criminal convictions!
Detainers are requests by ICE to local, state and federal law enforcement to hold non-citizens for possible deportation. By analyzing the numbers and statistics of these detainers, it's clear that the ICE authorities are taking a dragnet approach to targeting aliens for deportation.
Half of the 95,085 immigrants targeted by ICE for possible criminal deportation in 2015 did not even have criminal convictions! [2]
The rest had convictions for minor violations such as drunken driving (6.7%), assault (4%), drug trafficking (2.1%), burglary (1.8%), sale of marijuana (1.7%) and traffic offense (1.6%). Even fewer had convictions for illegal entry, domestic violence and larceny.
All the evidence shows that serious crimes committed by non-citizens are extremely rare. However, ICE says about 85 percent of people in detention facilities are there because they were considered "top priority" for removal — either they were a threat to public safety or national security, or they were attempting to cross the border illegally, or they were members of a criminal gang, or they had been convicted of a felony, or they were considered "aggravated felons".
Laws Regarding Deportation and Criminal Charges
How can you avoid deportation or inadmission for a removable crime?
You have the right to know if your charge is a deportable offense before you are convicted. The consequences to a deportable offense is often of much greater concern to an alien than any criminal punishment he or she faces.
If you are a non-citizen facing deportation or inadmission after a criminal conviction, options are available to you that may prevent you from being removed from or denied entry into this country.
If your attorney failed to advise you of the possible consequences of removal by pleading guilty to a deportable crime in California, there is a good chance you can have your plea withdrawn.
Conclusion for Crimes are Deportable in California
A large percentage of aliens flee from removal proceedings (approximately 59 percent) after being released to await hearings for fear of being whisked away on a bus or plane to their country of origin. However, this is not how it works. There are formal procedures, and immigrants are given their "due process" in court.
There are many defenses against removal of an alien, including family reasons, and 'legal forgiveness' in the form of a "212(h) waiver". It's important to note that in order to qualify for a 212(h) waiver, you cannot be a "threat to national security".
As always, you should speak to a qualified defense attorney about the specifics of your situation. Cancellation of deportation of a foreigner is possible in many instances with an attorney by your side.
We're Here to Help
If you have recently been arrested for any criminal offense or are in fear of being deported for any criminal defense, or please don't hesitate to call us for a free, no-obligation consultation with Seppi Esfandi. During your call, Mr. Esfandi will hear the details of the case and advise you on the best approach to defend yourself.
Call Us for a FREE Case Review: 310-274-6529
Seppi Esfandi is an expert in Criminal Law who has over 20 years of practice defending a variety of criminal cases.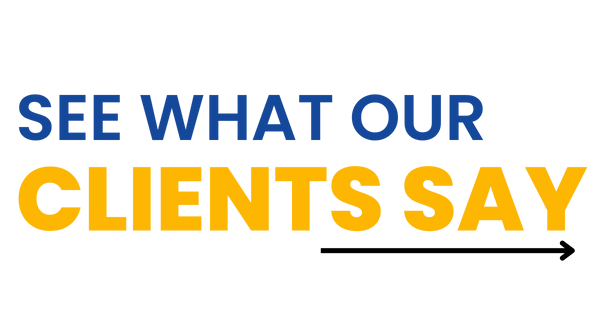 References:
[1] https://www.ice.gov/marriageFraudBrochure.pdf
[2] https://trac.syr.edu/immigration/