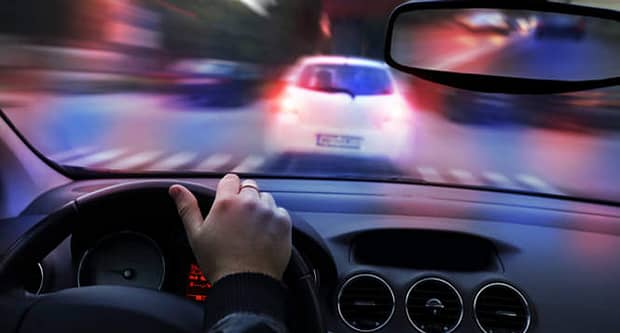 Impaired Driving with DUI and Alcohol
What Constitutes as 'Impaired Driving' in California? California Vehicle Code 23152(b) makes it illegal to drive with a BAC of 0.08% or higher. Also, California won't tolerate any amount of alcohol (specifically, 0.01% BAC or higher) for drivers who are younger than 21 years old.
Drivers who are found to have a lower BAC can still be charged with driving under the influence of alcohol in violation of California Vehicle Code Section 23152(a) VC, however the prosecutor would have to prove beyond a reasonable doubt that the defendant was under the influence of alcohol at the time of driving.
The law is very strict about carrying alcohol in a vehicle, whether the vehicle is on or off the highway, you are prohibited from drinking any amount of alcohol inside a motor vehicle.
A container of liquor, beer, vodka, or wine carried inside the vehicle must be full, sealed, and unopened. Otherwise, it must be kept in the trunk of the vehicle or in a place where passengers do not sit.
Keeping an opened alcoholic drink in the glove compartment is specifically against the law.
Impaired Driving with DUI and Marijuana
If you are arrested for a marijuana DUI, you have 10 days to request a hearing with the DMV. If you do not request this hearing, your license will be automatically suspended.
California Vehicle Code Section 23222(b) VC will not likely change and the law states that it is illegal to drive while stoned on weed. You can possibly lose your license if you refuse to be tested if pulled over on suspicion of a Marijuana DUI. For now, there is no specific legal limit in California.
For a 1st marijuana DUI, you may be penalized with:
3 to 5 years of probation that may or may not include drug testing
6 months in county jail
$390 – 1,000 fees will add
3-9 months of DUI school, and
6-10 months will license suspended
For a 2nd marijuana DUI, you may face up:
96 hours to 1 year of county jail time
$390 – 1,000 fees
18 – 30 mounts an extended DUI school, and
3-9 months of DUI school, and
6-10 months will license suspended
For a 3rd marijuana DUI, you may face up:
120 days to 1 year in county jail
$390 – 1,000 fees
30 months of DUI school, and
3 years license suspended (convertible to a restricted license after 18 months)
If you have more than 3 marijuana DUI offenses or if DUI was with injury, you could even be charged with a felony or a misdemeanor. In these cases u may face up with maximum:
5 days to 1 year in county jail (misdemeanor)
16 months to 16 years in state prison (felony)
$390-5000, plus restitution to injured parties
1 to 5 years license suspended
18 or 30 months at DUI school
Remember that there are limits to how much marijuana you are legally allowed to have in your possession. As of November 2016, California law states that if you are carrying more than 28.5 grams of marijuana or more than four grams of concentrated cannabis, you are liable to be fined for driving in possession of marijuana under VC 23222 and may face a misdemeanor drug charge.
DUI and Illegal Drugs
A driver can also be charged with a DUI offense if he or she is found to have been under the influence of drugs at the time of driving. Under the law, drugs can include illegal substances such as heroin, cocaine, ecstasy, and methamphetamine as well as legal prescriptions like Morphine, Vicodin, and Xanax.
Drivers arrested on suspicion of driving under the influence of drugs will be required to submit to a blood test and drivers who test positive can be charged with driving under the influence of drugs in violation of California Vehicle Code Section 23152(e) VC or driving under the combined influence of alcohol and drugs pursuant to California Vehicle Code Section 23152(f) VC.
DUI and Legal, Medicinal Drugs
The use of any drug (the law does not distinguish between prescription, over-the-counter, or illegal drugs) which impairs your ability to drive safely is also considered illegal. Check with your physician or pharmacist and read the warning label if you are not sure that taking the medication will affect your driving. Here are some facts:
Most drugs taken for colds, hay fever, allergies, or to calm nerves or muscles can make a person drowsy.
Medicines taken together or used with alcohol can be dangerous. A lot of drugs have unexpected side effects when taken with alcohol.
Pep pills, "uppers," and diet pills can make a driver more alert for a short time. Later, however, they can cause a person to be nervous, dizzy, and not able to concentrate. They can also affect vision. Any drug that "may cause drowsiness or dizziness" is one you should not take before driving. Make sure you read the label and know the effects of any drug you use.
Alcohol and Drug Testing
Any person who drives a motor vehicle on the roads of California is deemed to have given consent to chemical testing of his or her blood or urine for the purpose of determining the drug content if lawfully arrested for any type of DUI.
Failure to submit, or the failure to complete, the chemical testing will result in a fine, mandatory imprisonment if the person is convicted of a DUI, and a one-year license suspension. NOTE: If the driver is unconscious or dead, consent is assumed and the tests will be administered.
The driver can choose between either a blood or urine test. However, he or she does not have the right to have an attorney present before stating whether he or she will agree to take the test, or during the administration of the tests. In the event of refusal to submit to a test, the refusal may be used against him or her in a court of law. Id. § 23612 (a)(2)(C).
For more information on see: "Possible Defenses for a California DUI".
We're Here to Help
Did the police arrest you for "impaired driving" in the greater Los Angeles area? We cannot stress enough the importance of consulting and retaining a lawyer to protect your rights, privacy and future.
Need a Criminal Defense Attorney? CALL NOW: 310-274-6529
Seppi Esfandi is an Expert Criminal Defense Attorney who has over 20 years of practice defending a variety of criminal cases.