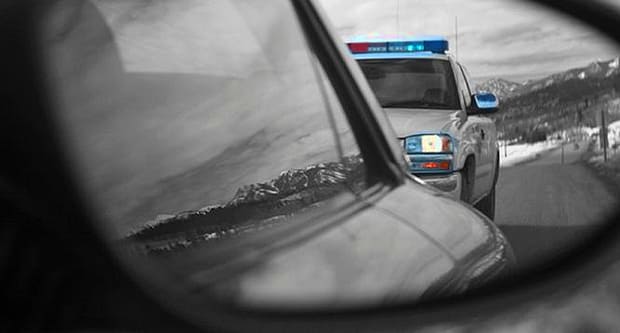 Disciplinary Consequences
Will a DUI Affect my Professional or Medical License? We all know that failure to take care of a DUI properly, and a subsequent DUI conviction may result in your driver's license being suspended. However, some people forget that if you're licensed through the state as a skilled professional, then you could be facing additional penalties beyond the court and DMV process.
Not all jobs require a professional license, but those that involve particularly skilled or sensitive work do, as well as those that require a sense of gravitas. This is why some professional licensing bodies will discipline a member who is convicted of DUI. In some cases, the person could even lose their license and their ability to practice their chosen profession.
So in short, it might.
Professions that May be Affected
Regulatory boards may pursue disciplinary actions following a DUI conviction for the following licensed professions (and possibly more). You do not need to notify the board if you were charged with a DUI, but if convicted it may be necessary to notify the board or bureau of each profession.
STATE LICENSED MEDICAL PROFESSIONALS
Medical professionals: doctors, surgeons and physicians
Nurses, CRNAs and anesthesiologists
Nursing students
Pharmacists and pharmacy technicians
Mental health therapists
Other hospital / medical personnel
Dentists
OTHER STATE LICENSED PROFESSIONALS
Pilots
Teachers or Principals
Lawyers
Police Officers
Certified Accountants
Insurance Agents
Realtors
Civil Engineers
Contractors
Locksmiths
Business License Owners
Social Workers, other Government Workers
Best to speak with a qualified attorney concerning your specific case, as there are many solutions available in order for you to avoid losing your license. Avoiding the conviction being at the top.
Some Specifics DUI Affect for Professional or Medical License
Medical Professionals
Business and Professions Code (section 2239) empowers the Medical Board of California to discipline a physician or nurse for dangerous use of alcoholic beverages or drugs. Even a conviction of a misdemeanor offense involving the consumption of alcohol or dangerous drugs, or a California DUI (California DUI Types, VC 23152) "constitutes unprofessional conduct" and that the record of conviction "is conclusive evidence of such unprofessional conduct". A conviction in this instance can be a single drunk driving conviction or even a "wet reckless" (Wet Reckless, VC 23103.5) conviction. Furthermore, if the bureau can prove a violation based upon evidence conducting their own investigation, a conviction may not be required.
Teachers or Principals
The Commission on Teacher Credentialing (CTC) maintains high standards in ensuring the moral fitness of its credential holders. A first time misdemeanor DUI with no other factors does not create the type of problematic fitness situation the Committee would seek disciplinary action upon. However, a single incident certainly needs to be dealt with properly and expeditiously to preserve your rights, and maintain a good record over time.
On the other hand, Repeated DUI offenses will certainly have serious adverse effects that are likely to result in the revocation or suspension of your teaching credentials with the Commission. Legal representation is absolutely crucial in protecting your career.
Insurance Agents, Realtors, Contractors, Etc
For other types of licenses, some serious criminal offenses may result in automatic denial, suspension or revocation of your professional business license, but a single DUI (especially those unaccompanied by accident, injury, death, property damage, hit and run, or child involvement) won't trigger 'mandatory discipline'. However, in order for the disciplinary action to take place, there will be a discretionary review by a board or committee, which will in turn decide the fate of your license.
Locksmiths
Locksmiths have to maintain a clean criminal record, because they're entrusted with access to people's homes and businesses. Even though a DUI does not particularly imply dishonesty, it can cost you your license if convicted.
Conclusion
If you are faced with criminal charges as well as revocation or suspension of your professional license, you need to hire an attorney who has experience handling both criminal cases and professional licensing defense. The outcome of your criminal DUI case has significant implications for the outcome your licensing case.
Don't panic. Let us help and get you a FREE consultation 24/7. Call us and get your free consultation today.
Call Us: 310-274-6529
Seppi Esfandi is an expert in Criminal Law who has over 21 years of practice defending a variety of criminal cases.